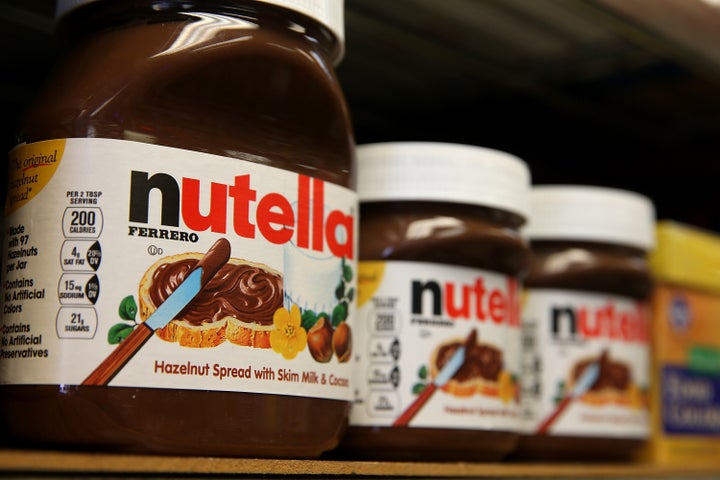 As if being a little girl named "Isis" in this day and age isn't hard enough, now even Nutella has a problem with her name.
The Australian 5-year-old's aunt tried to buy five personalized jars of the chocolate-hazelnut spread for her nephew Odhinn and her niece Isis at a department store in New South Wales, the Sydney Morning Herald reports. The company's "Make Me Yours" campaign, which allows people to put their names on the jars, launched in Australia in September.
The department store's computers flagged "Isis" as a problematic name for the label, and the store manager wouldn't budge, telling the woman to take it up with Ferrero, Nutella's parent company. Isis' mother, Heather Taylor, told the Sydney Morning Herald that the next day, Ferrero Chief Executive Craig Barker contacted to her to confirm that they wouldn't put Isis' name on the jar.
She added that she named her child after the Egyptian goddess Isis. ISIS, an acronym for the self-proclaimed Islamic State, was not a household term in Australia when the girl was born.
"I'm really quite upset by this," Taylor told Barker, according to the Herald. "You are actually making my daughter's name dirty."
Ferrero Australia confirmed to The Huffington Post that "the label in question was not approved for printing."
The statement from the company continued:
The aim of the campaign is to give fans of Nutella the chance to personalise their favourite hazelnut spread in a fun and joyful way. Like all campaigns, there needs to be consistency in the way terms and conditions are applied. Unfortunately, this has meant there have been occasions where a label has not been approved on the basis that it could have been misinterpreted by the broader community or viewed as inappropriate.
Though Isis' aunt only wanted a nice gift for her niece, the campaign ran into trouble when it initially launched in Australia and offered instant previews to customers designing personalized labels online, before Nutella was given a chance to approve them. You can imagine how that turned out.
Support HuffPost
The Stakes Have Never Been Higher
Related
Popular in the Community