Moving into a new home can be scary for a 4-year-old, especially if she's worried about monsters.
Sidney Fahrenbruch was facing fearful times after her family moved into a house in Longmont, Colorado.
Clearly, a monster hunt was in order, but Sidney didn't want to do it alone.
Luckily, she met Longmont Police Officer David Bonday at a community forum. He agreed to help her determine once and for all whether there were monsters in her new home.
Bonday visited on Sunday for the hunt, and even gave Sidney his flashlight so she could check the closet and under the couch (you know, the most common monster-hiding spots).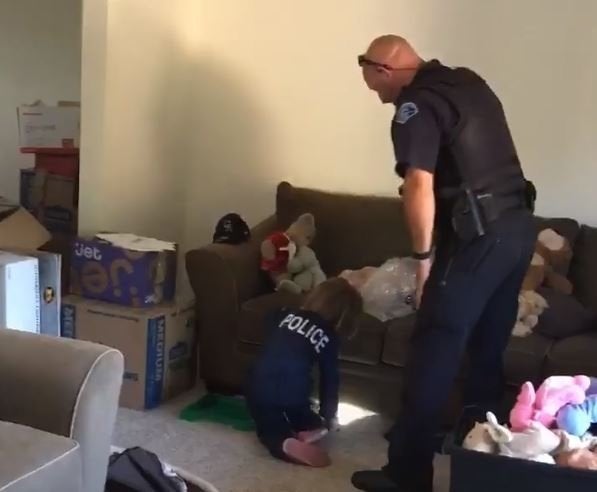 When all was said and done, Sidney and Bonday were convinced the house was monster-free, as these videos posted by Sidney's mom, Megan Fahrenbruch, prove beyond a reasonable doubt.
Sidney may have not found monsters, but she did find a friend in Bonday, and a new career aspiration: To be a police officer.