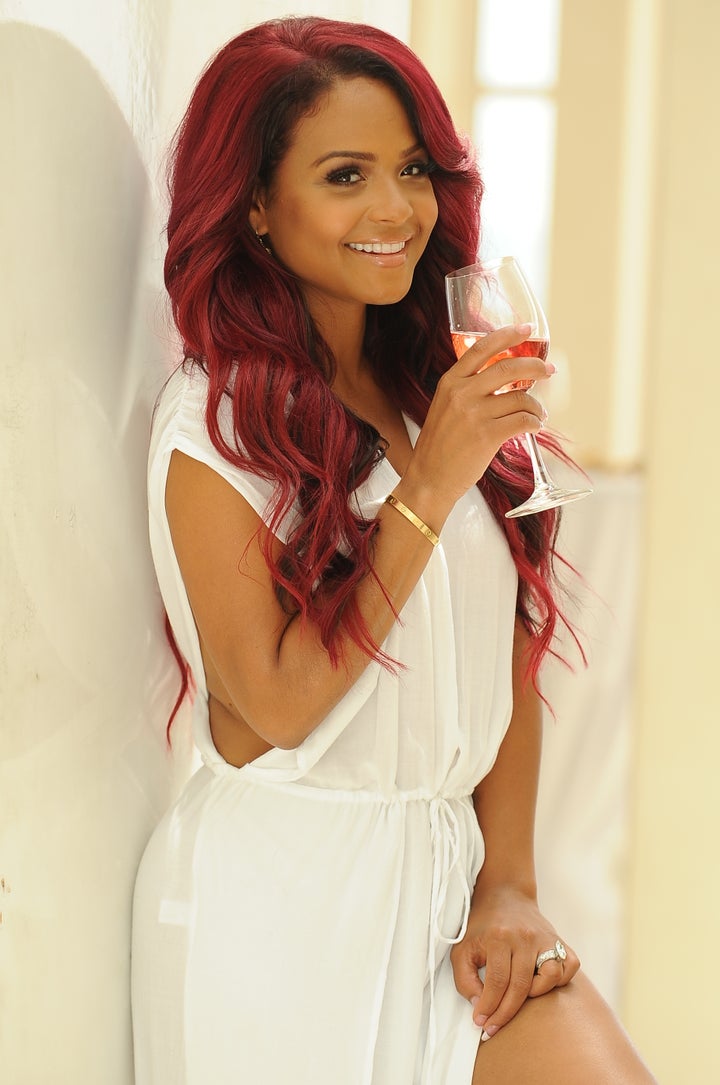 I grew up in a home where alcohol wasn't present. Considering my chosen path in life, this shocks most people. While most families celebrated with champagne and had wine cabinets and bottle openers and beers in the fridge, mine noticeably did not. It was not really something I thought about. Then I went to college, where I found myself dramatically ill-equipped to understand the difference between liquors, wines and beers. I thought wines came in two types.. red and white. That was all I knew. My alcohol education largely came through the advertisements that popped up on my television or the repurposed light-up logos that hung in frat house halls. My adult life really began at a Sig Ep "Shots Around the World Party" where I hazily remember trying different types of alcohol from different countries, with my favorite country being Jamaica where cheap rum was poured through an ice luge. I remember spitting out the Jack Daniels and one of the boys saying, "Most girls don't drink that stuff."
It wasn't until I sat down and had a shot of Pendleton Whisky 20 year reserve with their Marketing Director Tia Bledsoe that I discovered I actually enjoyed whisky. It was the shot that shattered the jaded glasses in which I had been viewing the spirits, wine and beer world. Alcohol was not to be divided by drinks for girls and men, which is exactly what I had been doing. Alcohol was an across board preference guided by our own taste buds.
The female empowerment movement is sweeping all industries and the wine/spirits/beer industries are not immune to the impervious power of the female mind. It means more than pink labels and sugar coated drinks, it meant women were opening up the conversation to other women, inviting other women to throw out preconceived notions of drinks for him vs. her, and to embrace the influence that females have in every aspect of their jobs in these industries.
Women drink too. Thank God we've past the age of pretending women don't know how to hold liquor or the ability to spot the difference between a Pinot Noir and a Cabernet. We're all drinking more than ever before, in a totally classy and well educated way of course. Women are starting breweries across the Southeast such as Fireforge Brewery or Buriel Beer or Birds Fly South. Women are pursuing sommelier accreditations, all these are prime examples of how women are taking the steps necessary to lead the spirits, wine and beer industries toward the 21st century… sigh. Finally.
Not only has this tilt shift been occurring, but major brands have begun marketing their drinks to appeal to the female consumer market, thus highlighting the already well-known importance of having females involved in brand development from the drawing board to distribution strategy. Women have begun stepping up in places of leadership in the alcohol industry to fill this need by assuming seats in the board room, starting their own companies and turning the industry upside down with a new perspective.
The perfect example of the female entrepreneur is celebrity, singer, actress, and mother, Christina Milian. I admit during the process of interviewing Milian for this article, I emitted several high-pitch squeals and played "Dip it Low" on repeat as I type these words out in time with the beat. But Milian is so much more than her celebrity, and that was what initially drew me in to understanding her role in the wine world. Milian's capitalized on her expanse network to launch her own brand Viva Diva Wines which carries moscatos, proseccos and a pinot grigio and red labeled, "sweet red." Milian bought into the brand with her mother Carmen Milian and publicist, Robyn Santiago. The three women have teamed up to build their own wine brand in an industry where female owned brands remain rare.
"I was actually a brand ambassador for the wine company first and when the brand owner was interested in selling the company, I loved the brand and what it stood for, I love the product, I knew how it sold in the market and wanted to make it even more successful," said Milian.
The Milians and Santiago found the biggest obstacle initially to be the nature of the saturated moscato market. "After almost 2 years of hard work and dedication, we are really starting to see growth in the brand now. We are launching in November in Canada at Sobey's in 75 locations with international expansion plans in place for 2018.
Milian attributes the success of the growing brand to her partners. "Working with my mother and publicist has really been such a pleasure. We all have the same drive and work ethic and the same interest to make this a success."
For Milian, running her own company has always been a dream since childhood and she is involved in every faction of the business from top to bottom. From planning to implementation, Milian, Milian and Santiago are all hands-on deck. "From the packaging to social media and everything in between, it's so great to see a product that you envision come to life.
The Viva Diva business model has attempted to operate the same as George Clooney and Rande Gerber's successful Casamigos Tequila which sold for up to $1 billion this past June. Milian studied how Clooney and Gerber would be present for meetings with distributors, roll out meetings, and work with sales staff to ensure the brand was a true success.
Before launching her own wine company, Milian conducted research to see the success of campaigns within the brand and suggests that other entrepreneurs do the same. "Be cautious on where and on who you spend your money on. I get very excited about projects and always try to support other people's ideas so I can help in their growth, moving forward, I can help but don't always have to attach myself in a way of an ambassador unless its cohesive with my brand. I don't look at anything in my life as a mistake, they are all learning curves that help me develop into who I am.
"I'd like to look back on my life as a businesswoman and make sure that I truly listened to others ideas on how to make my business better, while still not compromising what I see for my business myself. To know that I treated each of my employees with respect, and that I did everything I could to make sure my businesses were successful."
Milan isn't the only female breaking ground in a male dominated industry. President of Tequila Avión, Jenna Fagnan has become a force to be reckoned with. Fagnan is one of the only female presidents in the spirits industry and ultimately made Tequila Avión what it is today - a premium tequila brand regarded as the "World's Best Tasting Tequila" that is produced by a fifth generation agave growing family in the small town of Jesus Maria, Mexico. Fagnan's professional history before running a popular tequila brand was working with top brands such as Dom Perignon and Tag Heuer and has held positions as an exec for Nike and Coca-Cola at Weiden & Kennedy before deciding to go to business school at Harvard.
Fagnan's Harvard Business School and LVMH background prepped her extensively for her current position of influence in the spirits community and uses her experience to mentor young up and coming women in the business as well. "The most humbling moment for me was when I had a young woman working for me who I took a lot of time and interest in because I felt like she had not had mentorship along the way and had so much potential in her. I saw a great future for her and with us- and after a year she quit. That was for me, humbling. What you learn as a leader is sometimes, 1) you make mistakes and 2) you have to let people find their own passion. Sometimes that passion isn't your company. That's the hard part."
Fagnan advises women in the industry to join groups such as "Women of the Vine & Spirits," which offers steadfast support for women at every position in the field with membership privileges that include : education, advocacy, training, mentorship, entrepreneurship and networking as well as tools, services and opportunities for career advancement and personal development. Their website has job boards, webinars, book clubs, resource downloads and they also host an annual global symposium.
Fagnan herself keynoted at a RNDC conference for women, "It's funny you know, a distributor does an executive leadership forum for women. They bring in all their women executives and they ask me to come and speak at it and can you speak at the challenges and how you work differently because you're a woman in the industry. I've never stopped and thought that way. It was a neat opportunity to take a pause, "why do I do things differently if I'm the only woman in the room? It was a wonderful forum because everyone was really honest. It is different when you are the only woman in the room."
She is approachable and a teacher at heart with a deep-seated passion of helping other women rise in the spirit industry. She says that there are not enough women in leadership positions yet, "We need many more (women). I don't think I've ever been in a board meeting where there's been another woman. It's very rare. When I see a woman in a meeting, I light up."
Women are present, but there are not nearly enough yet in alcohol production and marketing. Some examples of brands with females stepping up to the glass include Makers Mark's VP of Operations is Victoria MacRae-Samuels or Iris Ridaeu's Rideau Vineyard of New Orleans.
Women in leadership is a glass we must constantly be refilling through mentorship, education and access to resources and business advice. Much like the spirits and wines and brews we so deeply love, we must continue to plant the seeds for future generations of women to harvest, and to blaze a trail of success to motivate other women to step forward and make their own way in this industry.
Related
Popular in the Community