Solange Knowles has a mini-me in the making, and she's recreating her latest album cover in style.
Five-year-old Ahnari recently channeled her inner Solange and put her own twist on looks inspired by the singer's latest album, "A Seat at the Table." Ahnari's mom, Michaela Lemoine, took photos of Ahnari recreating the album's cover and two looks from Knowles' video "Cranes in the Sky."
Lemoine teamed up with Ahnari's sister and aunt to complete the looks. Before her daughter took on Knowles' album cover, the mom from Miami had her "have a seat at the table, literally" to put a little bit of natural makeup on her to look like Knowles'.
Lemoine told The Huffington Post her daughter was "so excited" to recreate the cover to the album, which she's listened to in full.
"She even put most of the clips in herself," Lemoine said.
Other singers Ahnari listens to include Beyoncé and Rihanna. She especially loves John Legend's "All of Me" and Alicia Keys "No One." The 5-year-old also enjoys posing for the camera, and her mom said she has been singing in front of people since she was just a baby.
"Ahnari is definitely a natural," she said. "She surprises everyone with her personality and the way she loves to entertain people."
Take one look at this little girl, and it's clear she exemplifies #BlackGirlMagic.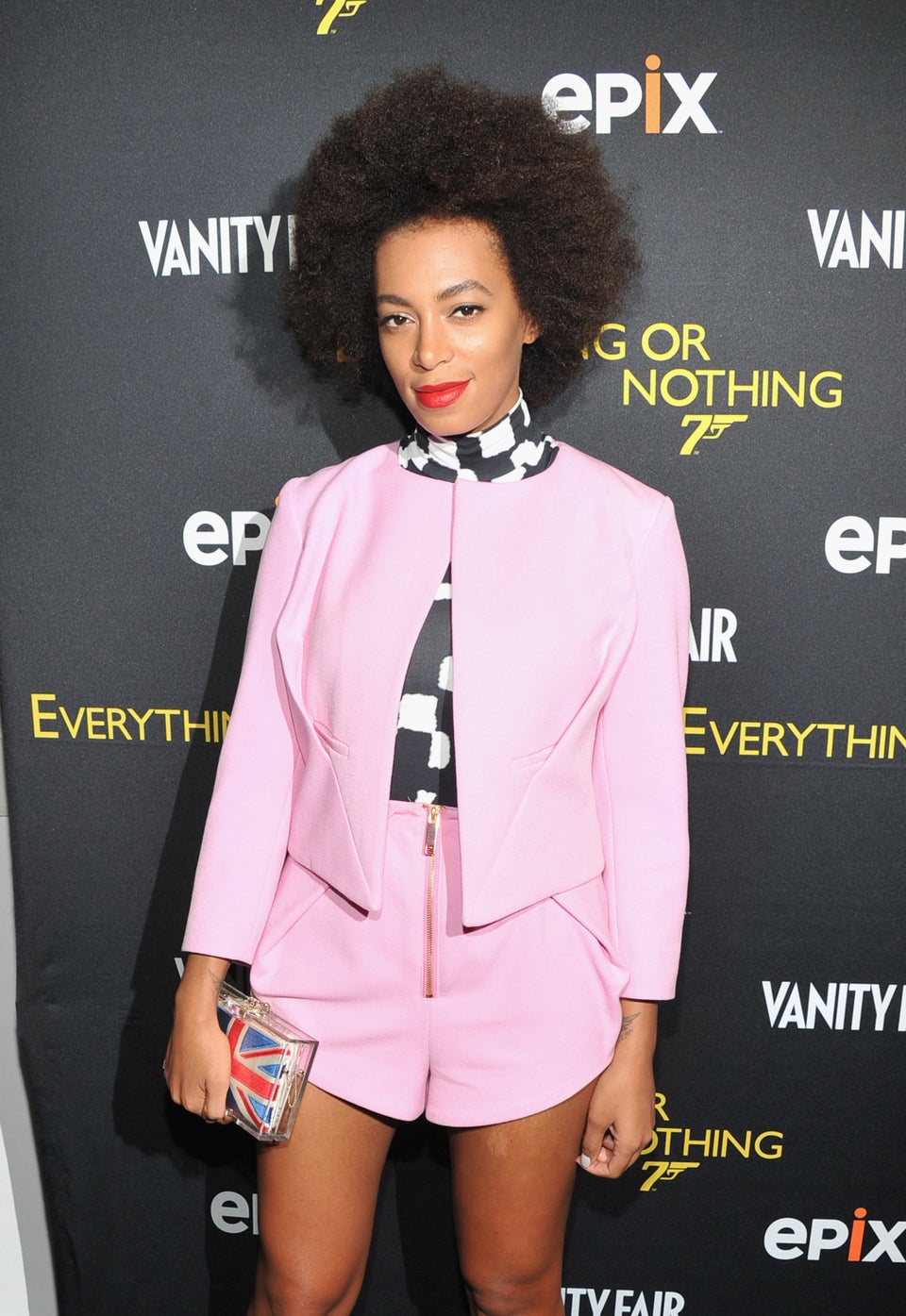 Tribute To Solange's Afro