When HuffPost Food posted news about the new Girl Scout cookie, y'all went kind of crazy, in a good way. People are SERIOUS about Girl Scout cookies. With cookie season gearing up in many parts of the country, we figured it was time for a once-and-for all vote: which is the best Girl Scout cookie out there?
But first, a little bit on the history of these (mostly) beloved cookies. The Girl Scouts employ two different officially licensed companies -- Little Brownie Bakers and ABC Bakers -- to bake the cookies. Several of the current Girl Scout cookies on offer have two different names, these names vary based on which company baked the cookie. In other words, while Tagalongs and Peanut Butter Patties are in fact the same cookie, but the names vary by region. Each council may choose its baker independently each year. Each company must bake Thin Mints, Tagalongs (Peanut Butter Sandwich) and Trefoils (Shortbread); a total of eight varieties can be baked by each company. At one point there were up to 29 different baking companies making Girl Scout cookies, but starting in the late 1970s the number went down to four, in order to streamline the process.
Throughout the years, cookie flavors have come and gone. Many cookies have found themselves in the Girl Scout cookie graveyard, ranging from Snaps, an iced oatmeal raisin cookie to Double Dutch, a double chocolate cookie.
Voice your opinions in the slideshow below. Rank each cookie using the starred spectrum (from "yuck" to "yum") on the right of the slideshow. The cookies included are based on the current offerings found on GirlScoutCookies.org.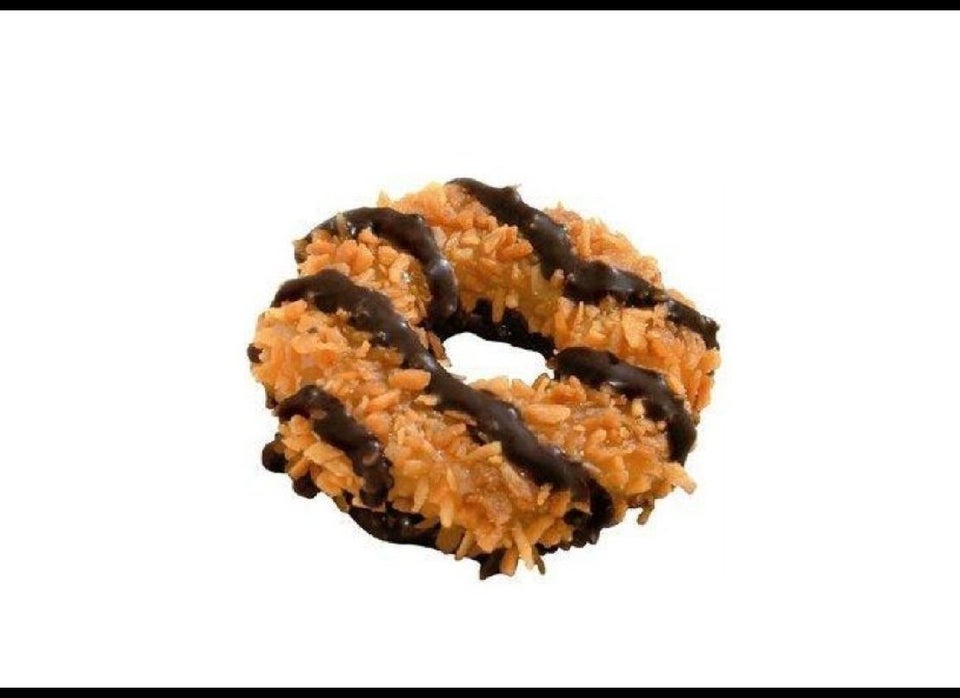 Girl Scout Cookies
Related
Popular in the Community