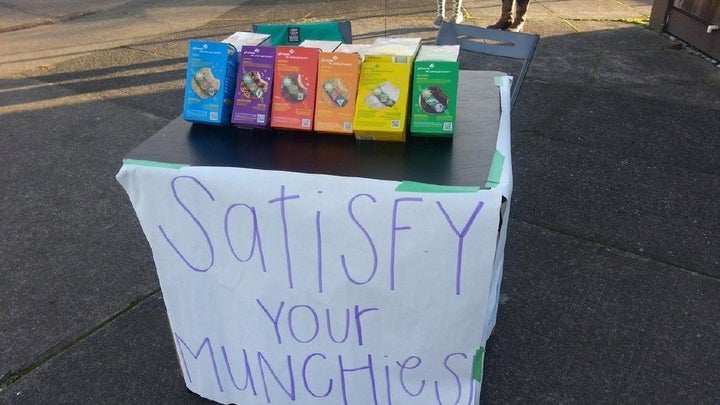 A Girl Scout reportedly found herself rolling in dough after selling cookies, targeted to stoners, outside a marijuana dispensary in Oregon.
"Satisfy your munches," read a handmade sign taped to the girl's pop-up shop outside Portland's Foster Buds Marijuana Dispensary on Saturday.
The little girl was accompanied by her aunt, who told KATU-TV that they were hoping to raise enough money to send her to horse camp this summer.
Needless to say, WAVE-TV later reported that they surpassed their goal of 35 boxes.
"The Girl Scouts organization said they don't condone this, but it's not against the rules," her aunt, who was not identified, told KATU of their chosen location.
It may not have come with the support of the Girl Scouts, but Foster Buds was definitely behind it.
The dispensary got in on the cookie crave by announcing a "delicious deal" on their Facebook page to help support the girls. Anyone who brought in a box of Girl Scout Cookies would get a discount on the dispensary's strain of "Girl Scout Cookies" pot.
"A great strain for pain relief, stress relief, and nausea. GSC is an extremely stoney strain perfect for anytime use," they advertised.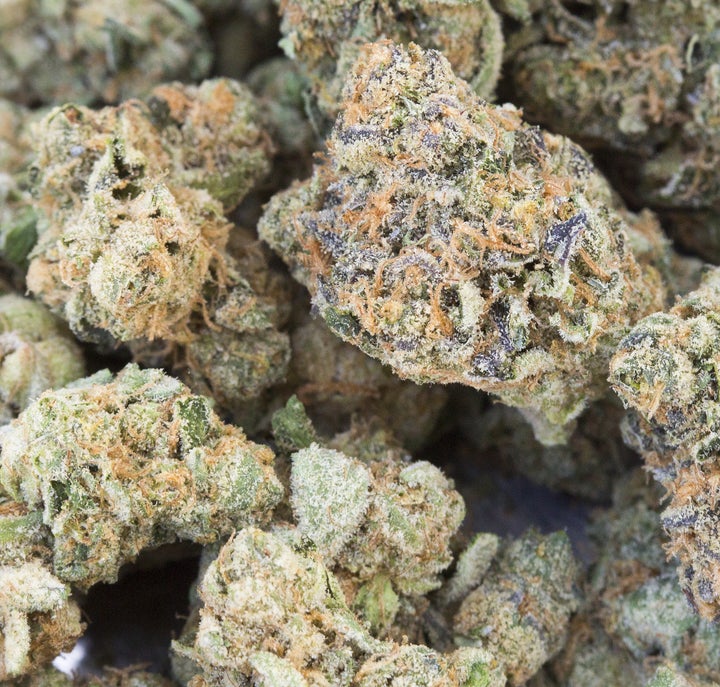 The dope-and-cookies deal, though meant to support the Girl Scouts, may have proven to be a slap in the face to the national youth organization.
For more than a year the group has petitioned against the unauthorized use of their trademarked name by the cannabis community. Another strand of marijuana sold is called "Thin Mints."
"Girl Scouts of the USA is aware of our trademark being misappropriated. We take these trademark misappropriations seriously and, when applicable, will send a cease and desist," the organization stated in an email to the Huffington Post Monday.
Whether or not the Portland Girl Scout should have been selling cookies outside the establishment is another matter.
A spokesperson for the Girl Scouts of Oregon and Southwest Washington, reached by KATU, recommended that if a minor cannot enter a business unaccompanied by an adult they should not be selling cookies outside of it.
This story has been updated to include the Girl Scouts' response to Girl Scout Cookies marijuana.
Related
Popular in the Community