GSUSA released 23 new badges Tuesday in STEM and the outdoors, areas "girls are not typically encouraged to explore outside of Girl Scouting" according to a press release.
"These areas have become more important than ever for girls to experience, so that they're prepared to be engaged and successful in today's workforce – especially since women continue to be unrepresented in these fields,"Andrea Bastiani Archibald, Chief Girl and Parent Expert for Girl Scouts of the USA, told HuffPost.
The new offerings include badges in the fields of engineering, computer science, robotics and outdoor STEM, such as the Race Car Design Challenge badge, the the Programming Robots badge and the Eco Camper badge. The programming was created in collaboration with organizations like GoldieBlox, Code.org and Society of Women Engineers.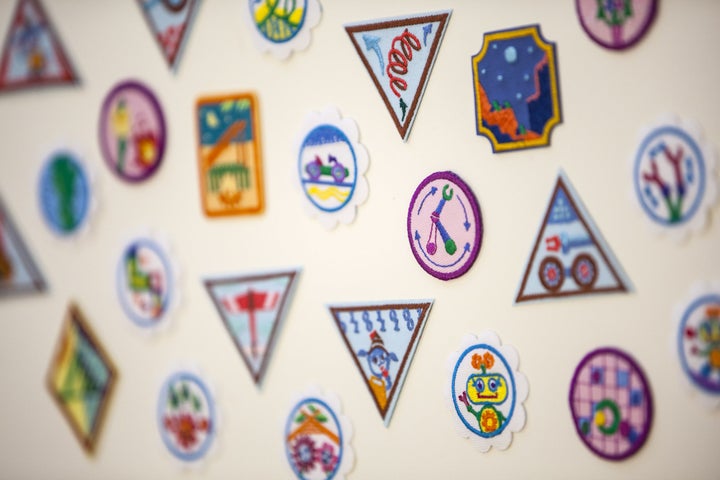 Bastiani Archibald says many of the badges combine STEM and outdoor topics, such as the Troop Camping badge, which teaches both scientific concepts like meteorology and the leadership and teamwork skills required to navigate the wilderness.
Girl Scouts decided to invest in these areas partly in response to the girls themselves. According to Bastiani Archibald, feedback from the scouts reflected a desire for more STEM and outdoors badges. With the new programs, GSUSA hopes to encourage that interest and help build confidence in these areas.
"Girl Scouts knows the value of offering girls these kinds of opportunities in the all-girl space, especially at the youngest of ages. When girls are young, they are developing not only their interests, but their confidence and competence in areas where they may not have role models, and at the same time they're confronting a culture sending them conflicting messages about what girls can do," she said.
According to data from the Girl Scout Research Institute, Girl Scouts are almost twice as likely as non–Girl Scouts to participate in STEM (60 percent versus 35 percent) and outdoor activities (76 percent versus 43 percent).