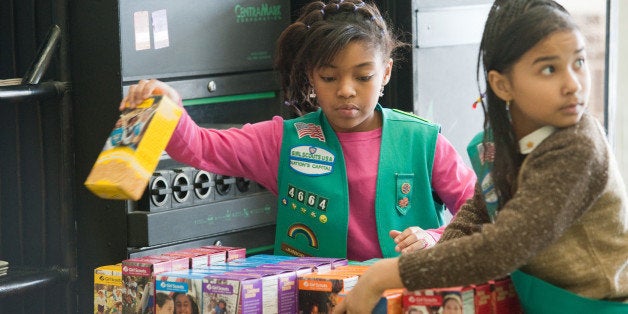 Girl Scouts have been selling cookies for nearly a century. Every winter, the Scouts start selling Thin Mints, Tagalongs and Samoas to eager customers who've been waiting for the cookie season to come around.
It may all sound innocent, but the tradition isn't just sweet like sugar; it can sometimes get a little competitive. Some girls know that they need to swap their uniform caps for a business hat to operate with superior selling tactics.
Girl Scouts have done just the darndest things to earn the honor of their fellow cookie sellers, both past and present, and prizes for their troop. These four provocative and compelling Scout stories show the distance some are willing to go for the sake of ridding their basements, attics and garages of these famous boxed cookies.
This group of persuasive Girl Scouts poached Tom Hanks to do the selling for them.
Star power works wonders. In the San Francisco Bay Area, actor Tom Hanks was lured in by some convincing pint-sized sellers to help them trade their boxes for cold, hard cash. Hanks even purchased four boxes out of his own pocket. Curious if the Oscar-winner plans to eat the cookies or up-sell them.
This sixth-grader used guerrilla marketing (kind of?) to sell the most cookies -- ever.
Oklahoma City gal Katie Francis sold 21,477 boxes of Girl Scouts Cookies in 2014, breaking the record for most cookies sold -- ever. "There are three ingredients to the cookie sale," Francis said. "It takes lots of time, commitment and asking everybody I see." Even Francis' rules for success went viral, generating a ton of articles that provide guidelines for nabbing sales and profiting. One memorable life lesson? Set big goals.
One 13-year-old set up shop outside of a medical marijuana dispensary in San Francisco.

Imgur
The lesson here? Know your customer. In 2014, Danielle Lei chose to think outside of the cardboard cookie box and looked to a new market. Lei and her mother sold cookies outside of The Green Cross on President's Day, Mashable reports, employing two really brilliant tactics at once: Find hungry people, and find them on a holiday where they can stuff themselves silly. Lei sold 117 boxes outside of the dispensary within two hours. Her mother said that this was 37 more boxes than she sold during the same time period outside of a grocery store on the following day. The Girl Scouts Organization did not seem to condone this sales tactic, but a business girl's gotta do what a business girl's gotta do.
One Scout acquired an untapped group of clientele.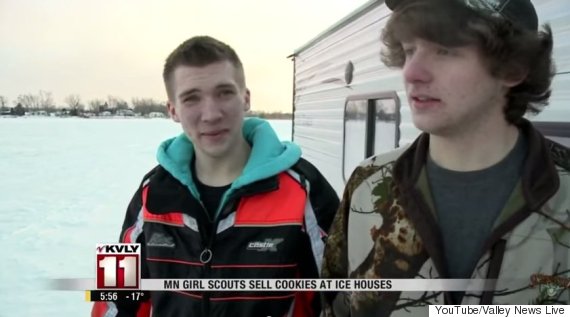 Typical Scouts tend to knock on neighbors doors, host booths in the parking lot of grocery shops and sell at community events. One 10-year-old seller in Minnesota found some previously unsolicited clientele: Ice fishers. Inga Heinecke and her friend Ruby bundled in hooded winter gear and transported their supply by sled. The girls sold 30 boxes on their first expedition because fishermen like snacks, too.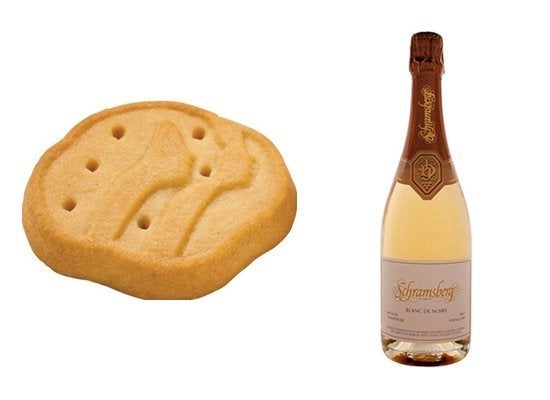 Wine Pairings For Girl Scout Cookies