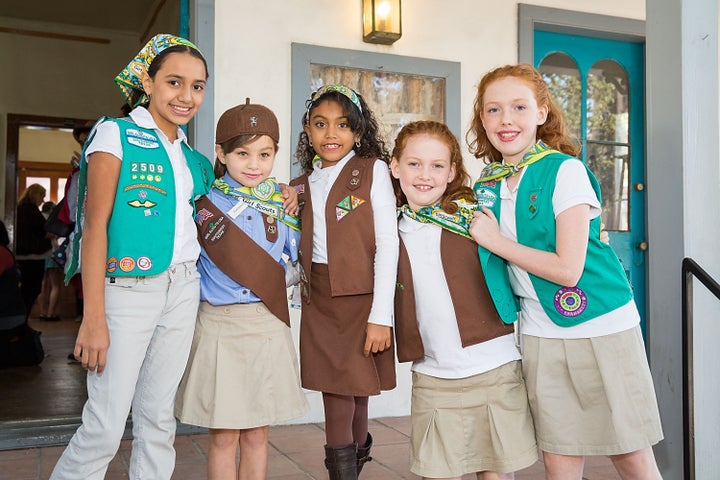 Girl Scouts USA is defending its compatibility with Catholic values in response to complaints from the Catholic Archdiocese of St. Louis.
St. Louis Archbishop Robert Carlson released a strongly worded letter on Thursday to local priests, Scout leaders and community members, expressing "concerns" about the group's position on social issues like abortion, gay rights and feminism that he says have gone unaddressed by the national and local Girl Scouts organizations.
Carlson is especially critical of Girl Scouts USA's ongoing membership in the World Association of Girl Guides and Girl Scouts, which he said promotes abortion and birth control.
Carlson also points to Girl Scouts USA's promotion of feminist pioneers Gloria Steinem and Betty Friedan as "role models" as a problem, as well as its apparent support for international human rights groups like Amnesty International that "conflict with Catholic values."
"Girl Scouts is exhibiting a troubling pattern of behavior and it is clear to me that as they move in the ways of the world it is becoming increasingly incompatible with our Catholic values," Carlson concludes.
The archdiocese is advising priests to reassess their relationship with local Girl Scout troops based on their willingness to comply with the church's values, and is reconfiguring its "Catholic Committee on Girl Scouts" as a "Catholic Committee on Girls Formation."
The archdiocese has a set up a webpage devoted to its grievances with the Girl Scouts, including Girls Scouts of Eastern Missouri's statement of inclusivity for transgender girls. On the webpage, local Catholic practitioners can also find "Christian alternative scouting programs."
A spokeswoman for Girl Scouts USA denied that its practices contradict church teachings, noting, for example, that it does not take a position on abortion or contraception at all. And she emphasized that it is a completely separate organization from WAGGGS.
"Girl Scouts of the USA looks forward to extending our longstanding relationship with faith-based organizations, including the Catholic Church and Catholic communities, throughout the country," the spokeswoman said in a statement. "As the preeminent leadership development organization for girls of every faith and background, we remain committed to building girls of courage, confidence, and character, who make the world a better place."
The spokeswoman would not directly address the archdiocese's claims that it had promoted Steinem and Friedan as role models, instead providing a statement reiterating that "Girl Scouts is a non-political, non-partisan organization."
"Building girls' leadership skills is a non-political, non-partisan agenda," she added.
But the St. Louis Catholic Church's new policy could have real implications for the Scouts.
There are over 4,000 Girl Scout troops -- or local branches -- that are affiliated with Catholic schools and parishes in the Eastern Missouri region, according to Girl Scouts of Eastern Missouri.
Some of those troops may soon have to find a new home. Gabe Jones, a spokesman for the St. Louis Archdiocese, confirmed that if a Catholic pastor determines that a local Girl Scout troop is not achieving "mission effectiveness" in advancing Catholic faith, the priest can choose to oust it.
Aurrice Duke-Rollings, chief marketing and communications officer for Girl Scouts of Eastern Missouri, said the group is prepared to find alternative accommodations for Girl Scout troops if they are thrown out of Catholic institutions.
"There has been an outpouring of support from our community," Duke-Rollings said. "Should there be any displaced troops, Girl Scout volunteers and staff will work with our families so that no girl is denied the opportunity to be a Girl Scout."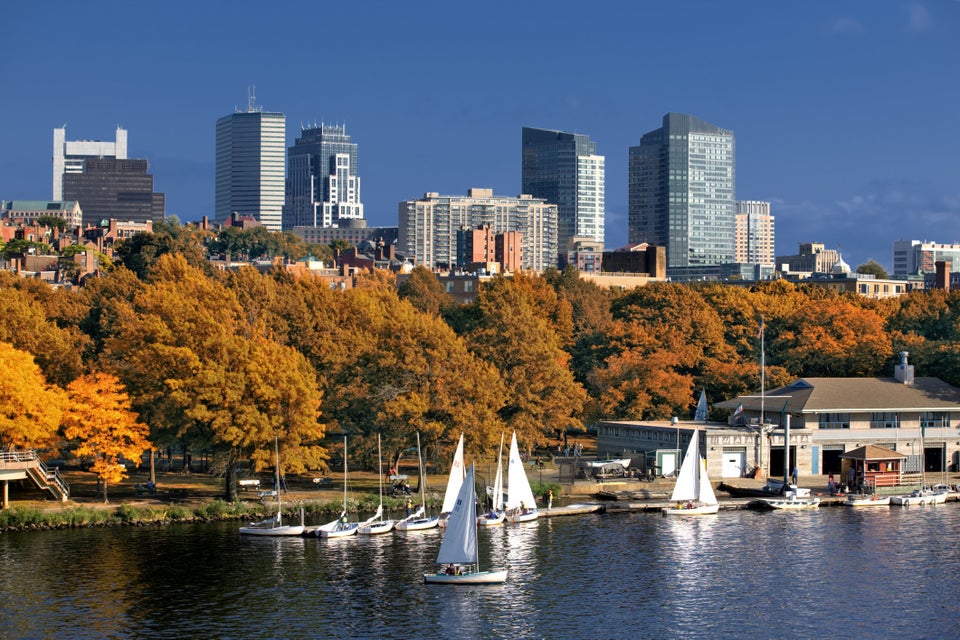 Catholic Populations of Major U.S. Cities
Related
Popular in the Community