The inspiring Girl Scout troop for girls who are homeless is about to reach even more young women.
On Wednesday, New York City Mayor Bill de Blasio announced that his administration is teaming up with the city's Department of Homeless Services and the Girl Scouts of Greater New York to ensure more girls can participate in the program. According to a press release, $1,125,000 will help expand the troop from one shelter to approximately 15 throughout New York City.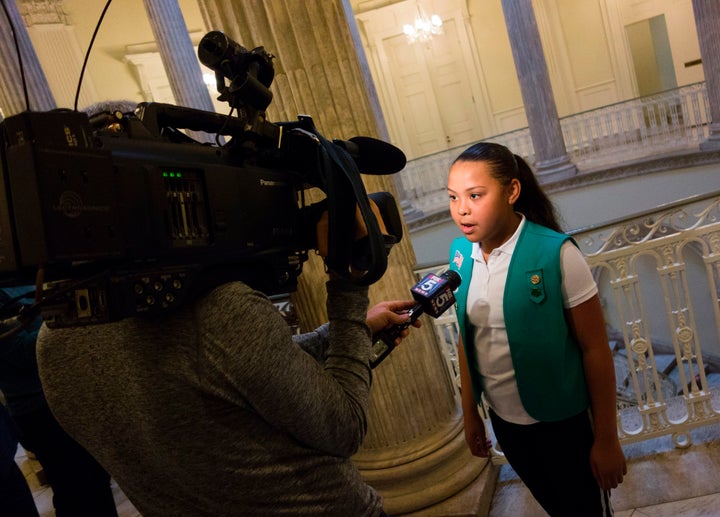 "The Girl Scouts of Greater New York embody the type of program this administration is dedicated to supporting, with the shared goal of helping young people build confidence and foster community support," de Blasio said in the press release. "Together with the Mayor's Fund, we are proud to expand and support Troop 6000, allowing more young homeless children to participate in a program that is helping them cope and deal with the challenges they face every day."
The goal is for the expansion to reach at least 500 girls and women in the program's first year so they can participate in initiatives involving outdoor activities and life skills such as financial literacy and advocacy.
The million-dollar investment will be provided by the Mayor's Fund, a nonprofit organization led by New York City's first lady Chirlane McCray, as well as the city's Department of Homeless Services. In a press release about the expansion, Girl Scouts of Greater New York Chief Executive Officer Barbara Murphy-Warrington thanked de Blasio and Department of Social Services Commissioner Steven Banks for prioritizing Troop 6000.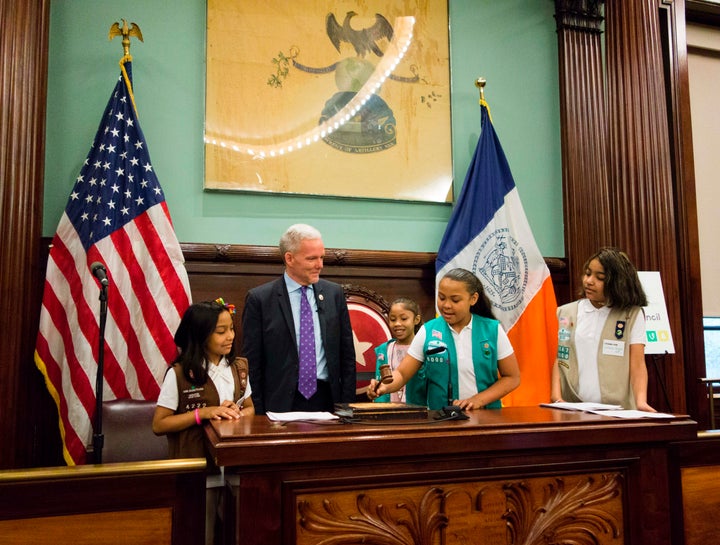 "We can think of no greater calling as an organization than to provide our tried and tested programs to girls and women living in homeless shelters," she said.
In April, Meridith Maskara, chief operating officer of Girl Scouts of Greater New York, told HuffPost she has seen firsthand the impact this troop has made on both the girls and its leaders. Together, they're helping others see past the stigma of homelessness.
"There's a stereotype we've all had consciously or subconsciously about when we hear the word 'homeless,' and all of a sudden there's a shattering of this stereotype with this troop," she said.