After walking him through their invention, the girls explain to the president that they came up with their idea through a "brainstorm session," and one of the Girl Scouts asks Obama if he's ever had one himself.
"I have had a couple brainstorming sessions, but I didn't come up with anything this good!" the president told the troop. "So you guys are already better brainstormers than I am."
Before Obama can finish his thought, another one of the other girls chimes in and asks him, "What did you come up with?"
"I came up with things like, you know, health care. It turned out OK, but it started out with some prototypes," the president told the girls. He then tells them they did a good job and they all go in for a big group hug -- just a regular old Monday for the "Supergirls" of Troop 411.
The battery-powered device, built from Legos, was created after the girls spoke with a librarian who told them some people have difficulty turning the pages of books, Tulsa World reported. The troop, who were the youngest inventors at the fair, then thought of people with arthritis or who are paralyzed and wanted to create an invention that would help them.
"It really is a problem with girls, when they get to middle school, they lose confidence in their own ability to succeed in STEM (science, technology, engineering and math)," troop leader Suzanne Dodson said. "Having this experience at young age really gives them a confidence boost."
Before You Go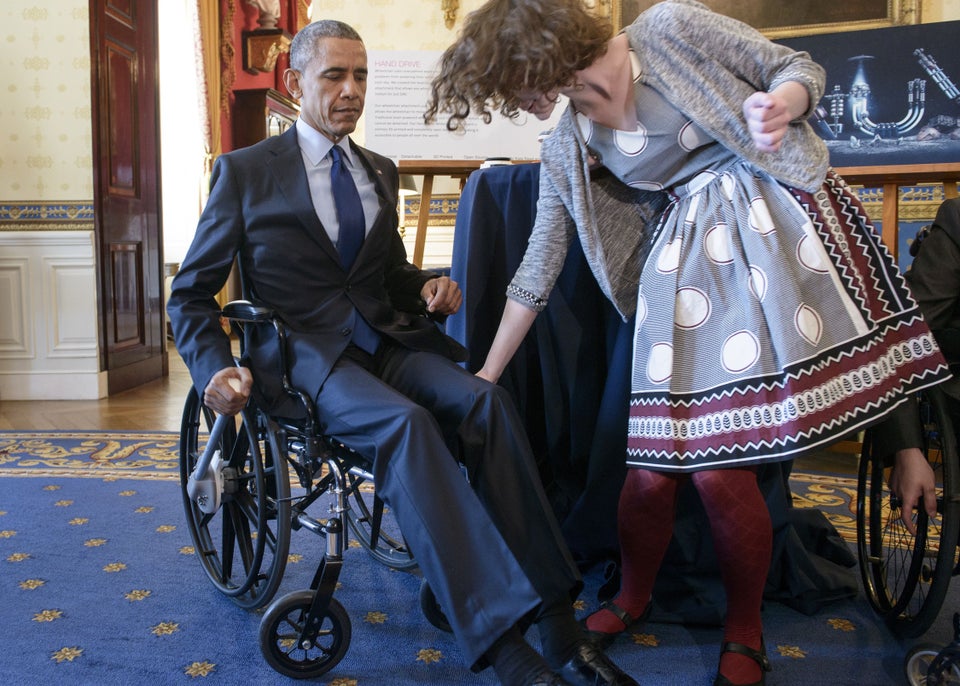 BRENDAN SMIALOWSKI/AFP/Getty Images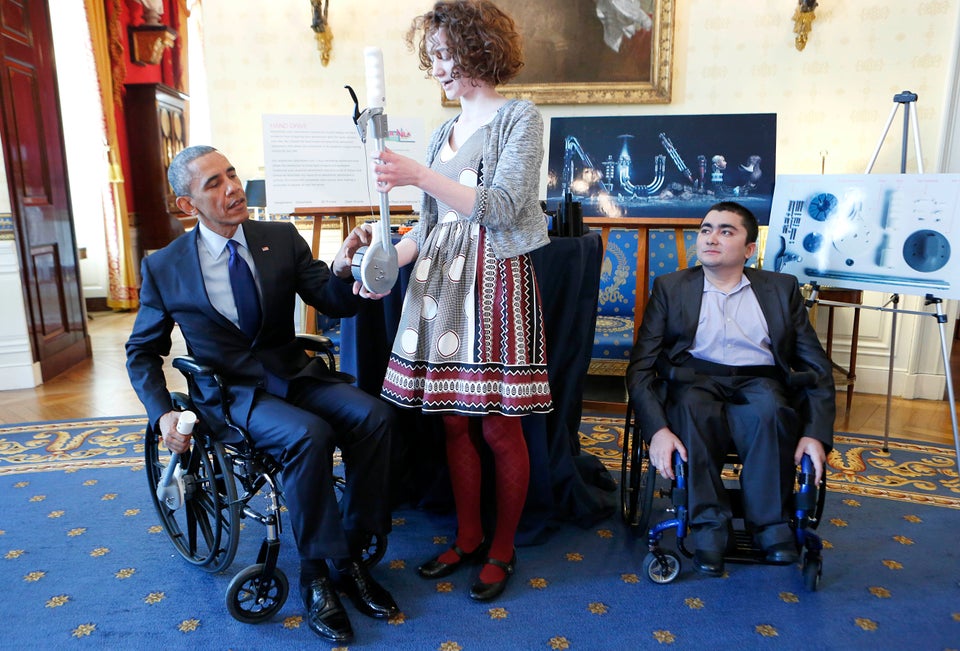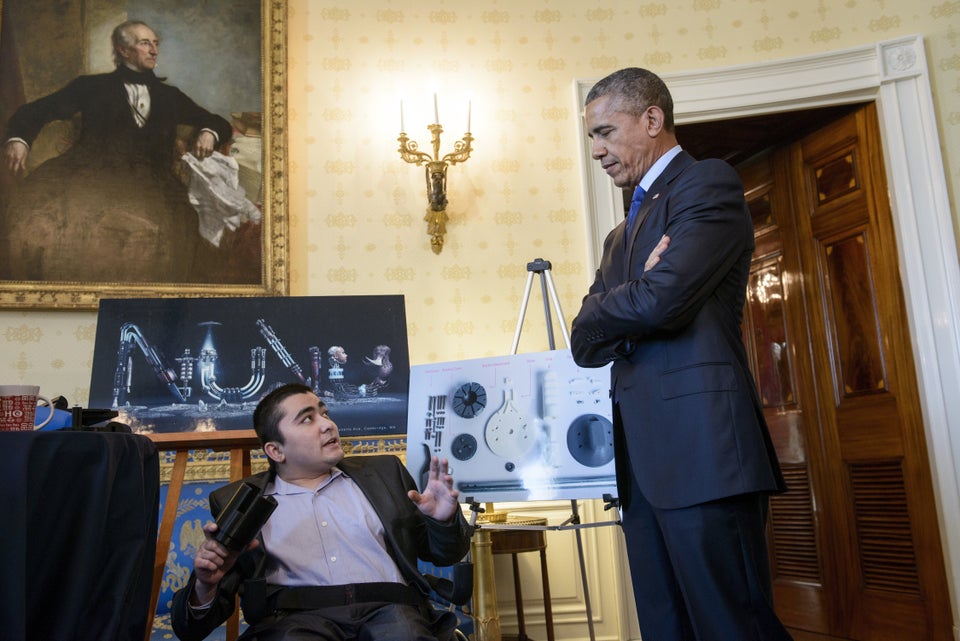 BRENDAN SMIALOWSKI/AFP/Getty Images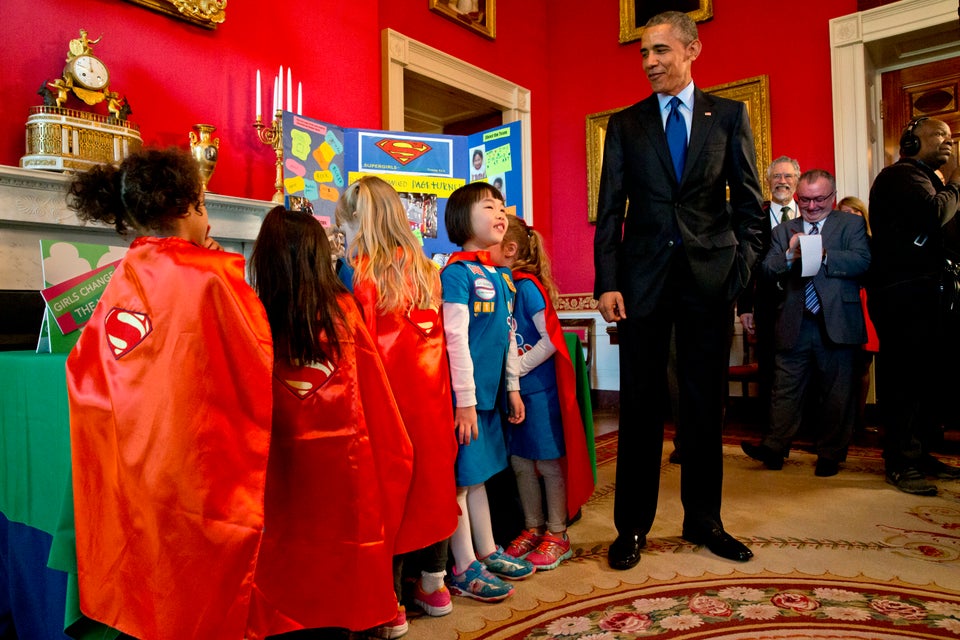 AP Photo/Jacquelyn Martin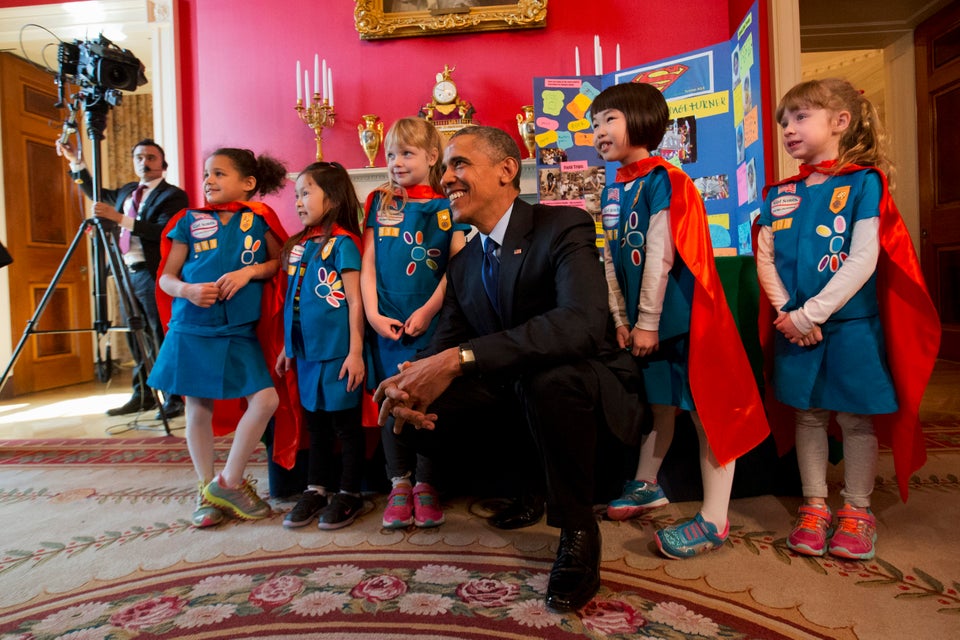 AP Photo/Jacquelyn Martin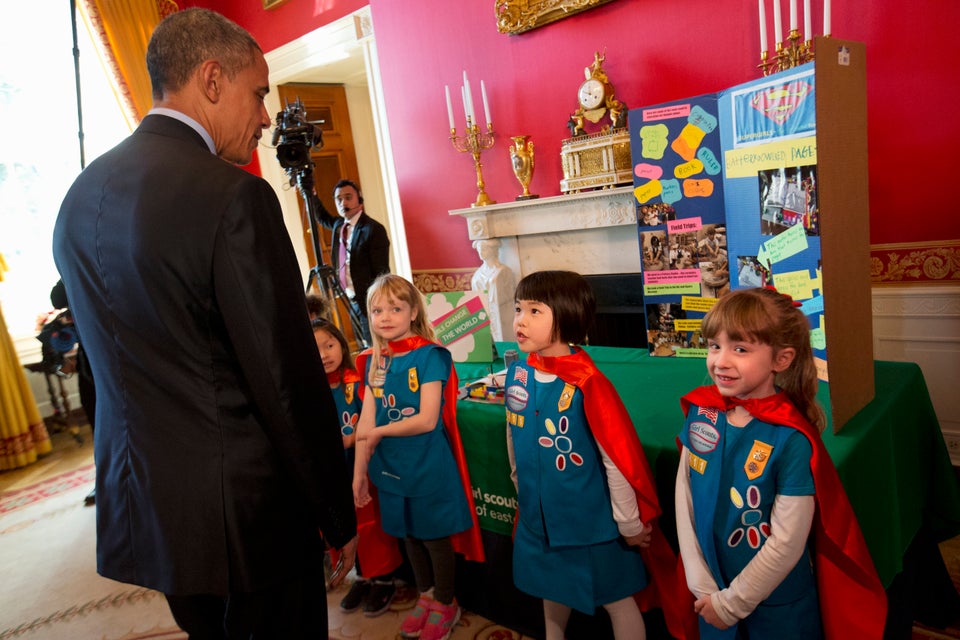 AP Photo/Jacquelyn Martin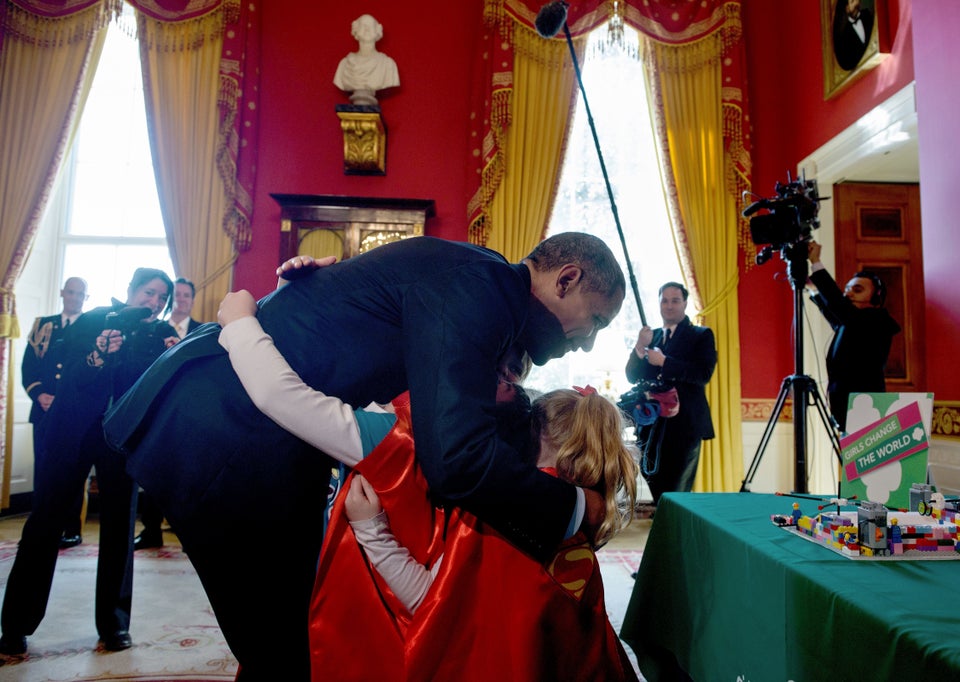 BRENDAN SMIALOWSKI/AFP/Getty Images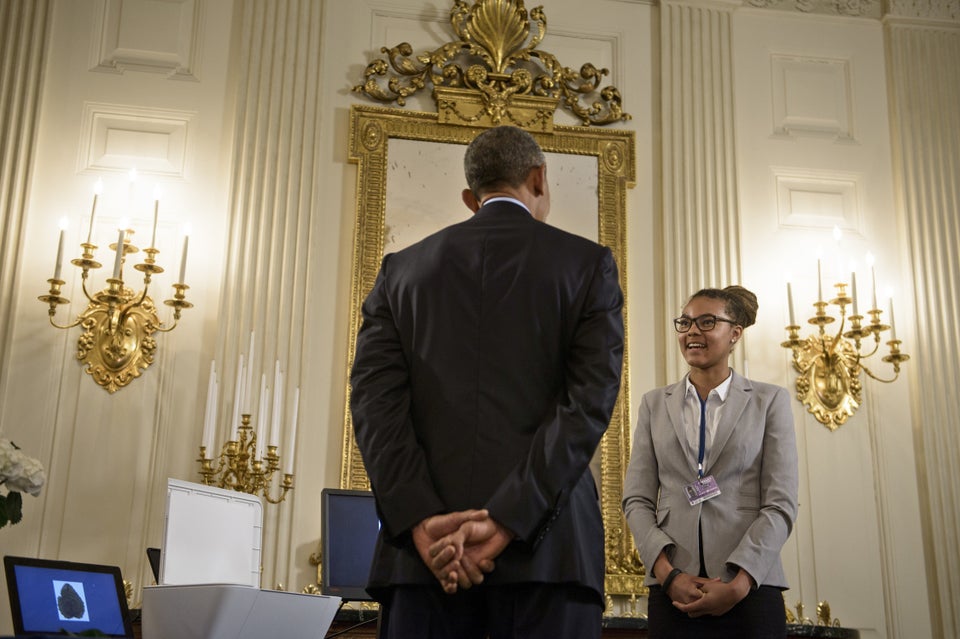 BRENDAN SMIALOWSKI/AFP/Getty Images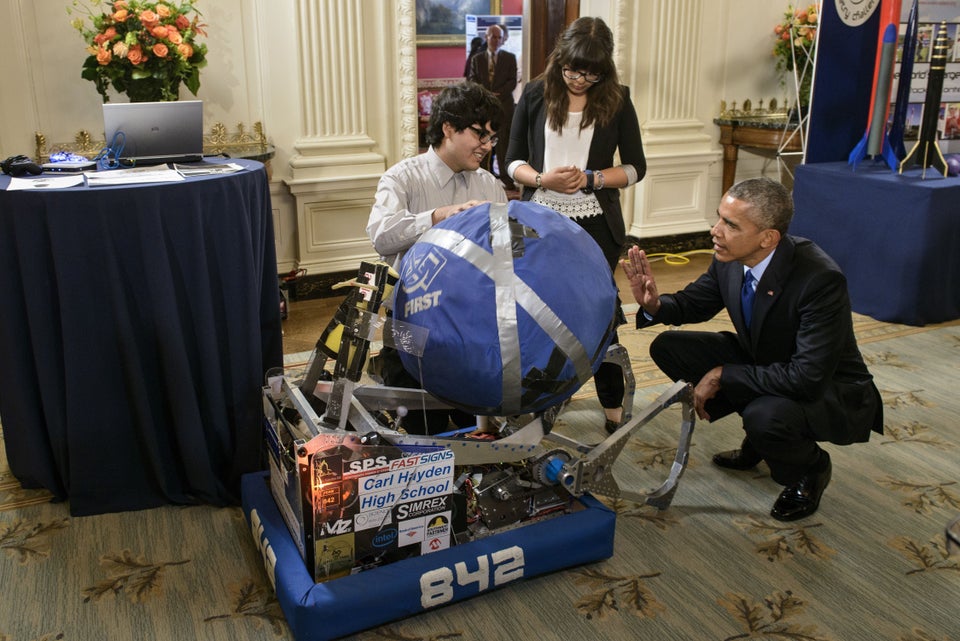 BRENDAN SMIALOWSKI/AFP/Getty Images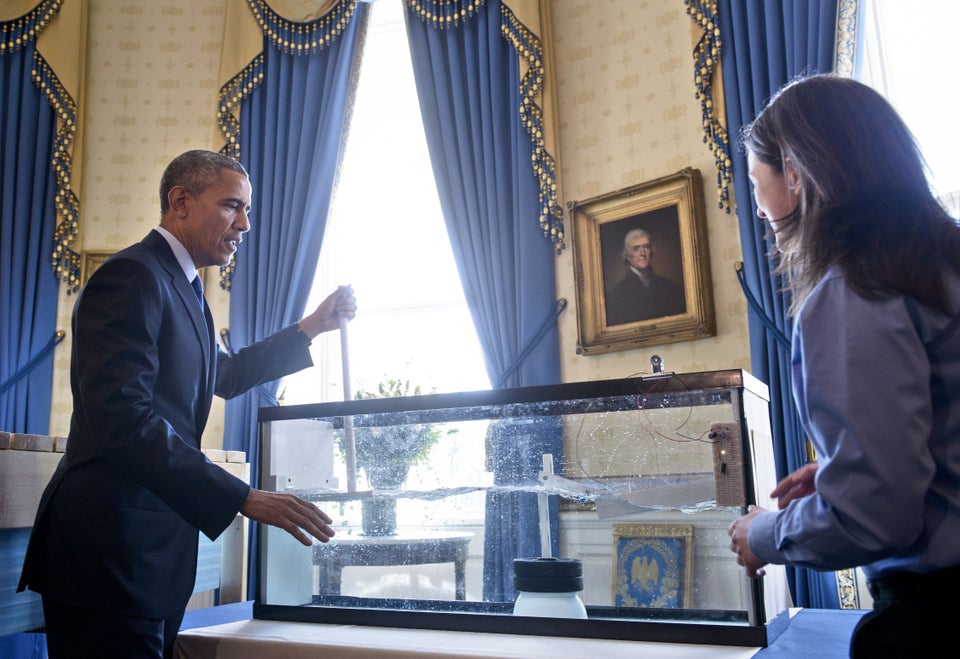 BRENDAN SMIALOWSKI/AFP/Getty Images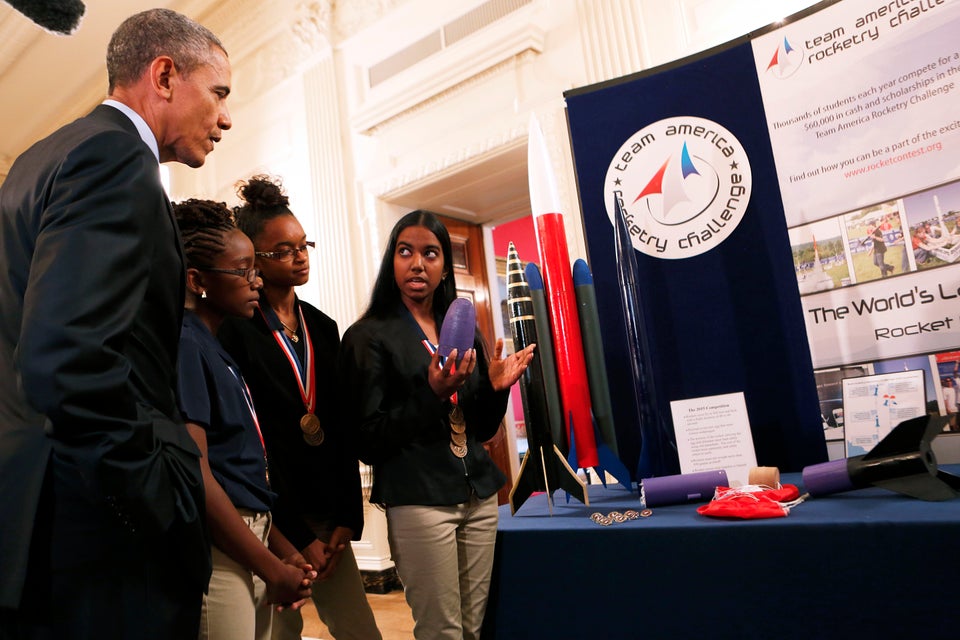 Aude Guerrucci-Pool/Getty Images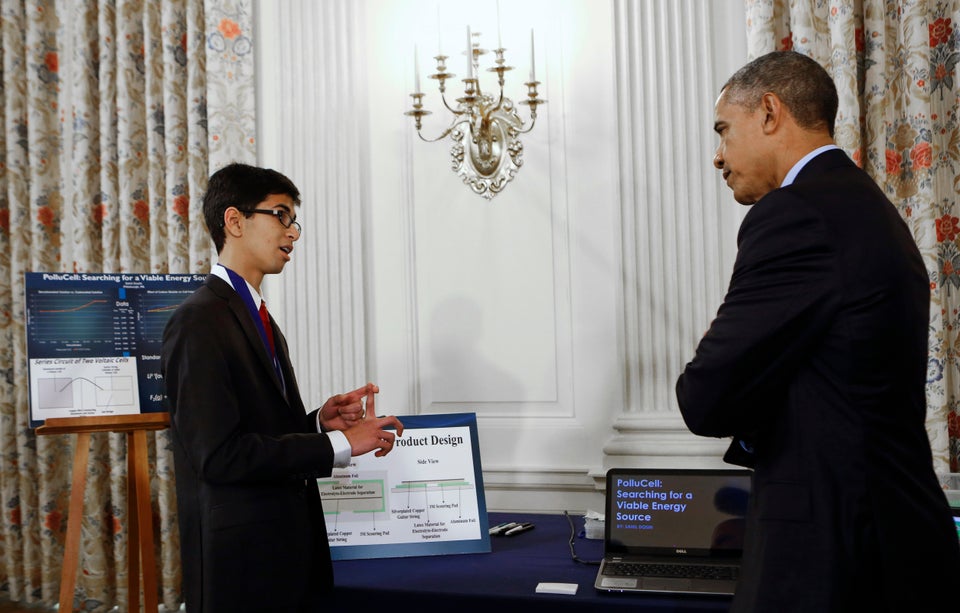 Aude Guerrucci-Pool/Getty Images