Girl Sex 101 is an invaluable and necessary resource that aims to change the face of queer sex education forever.
It's no secret that sex education in the Western world is less than adequate -- and formalized sex education for queer people is virtually nonexistent. Girl Sex 101 seeks to change this reality by combining fiction, comics and sex education as a resource for queer people -- with a focus on queer women -- in a way that no other sex education tool has ever done before.
(Note: The following article may contain images and language that is not appropriate in some work or other sensitive environments)
Created by Allison Moon and illustrated by kd diamond, we first discussed this "road trip in a book" as it sought funding back in 2013. The finished product is finally here, and we sat down with Moon to discuss how the Girl Sex 101 changed and evolved, as well as what we can expect from this sex education resource.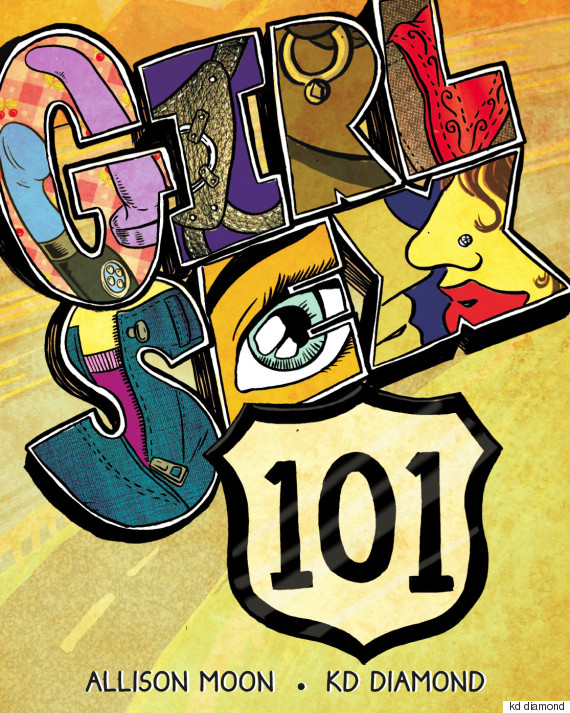 The Huffington Post: What is your overarching vision for Girl Sex 101?
I wanted to write a book that was inclusive, conversational, and fun to read. Too many sex-ed books presume too many things about their readers, and sexuality is often more complicated and nuanced than any one-size-fits-all model. I wanted Girl Sex 101 to speak to readers without implied judgements about the kind of sex they like, the kind of body they have, or the people they choose to date. Plus, I wanted it to be info-packed, colorful, funny and easy to read.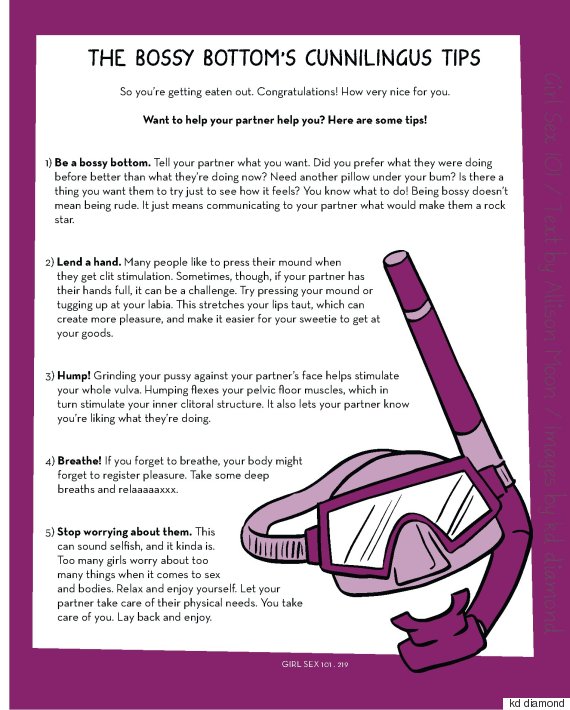 How has this project grown and evolved since we last spoke?
The book has gotten much bigger, both in size and scope, from when I Kickstarted it back in 2013. I added more guest experts (like Claudia Astorino who talks about intersex issues, Tobi Hill-Meyer who explores multiple aspects of trans girl sex, and Sarah Mueller of The Smitten Kitten who teaches readers how to read lube labels). I added modules like the difference between Chemistry and Attraction and hand sex techniques for trans girl bodies. This book really hits a lot of notes, which is why it's exciting to see readers interacting with it.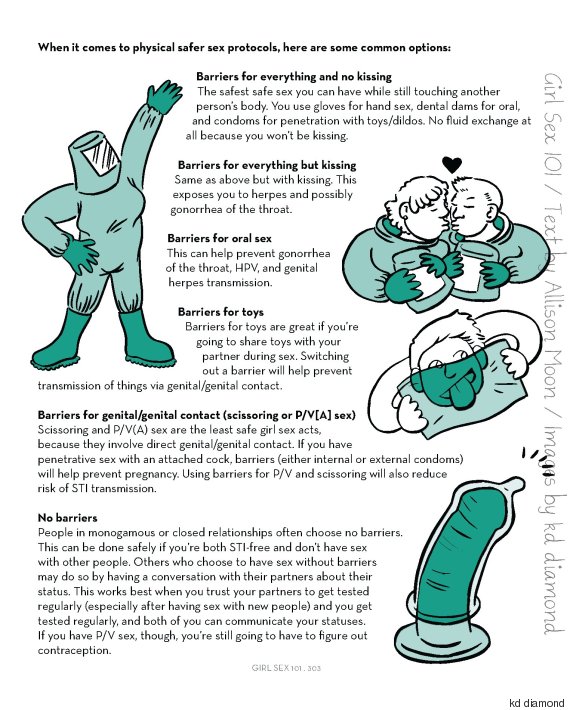 What do you hope this book will be for those who read it?
I want everyone who reads it to find useful information for their own sex life. I want lesbians, bisexuals, queers, trans folk and even straight people to see something of themselves reflected in the pages, and hopefully learn about their own bodies and the bodies of their lovers. Most of all, I want people who read Girl Sex 101 to give themselves permission -- to be clumsy or scared or confused, but also excited and playful and kind to themselves and their partners.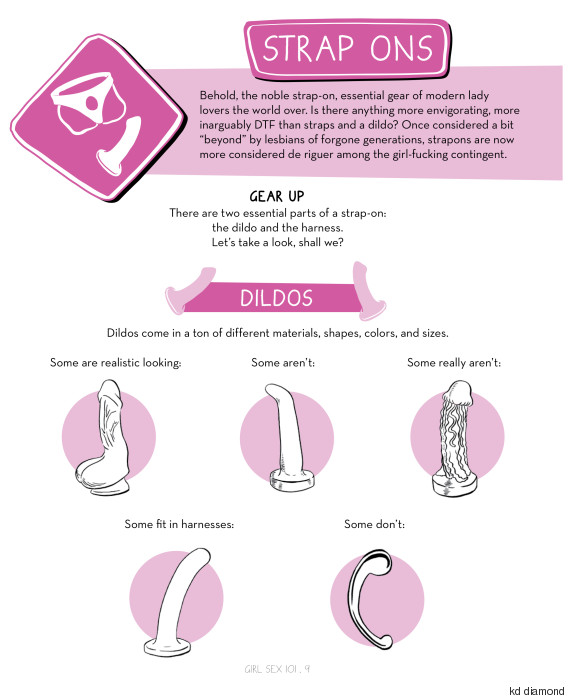 Why are resources like this important?
It's no secret that sex ed in the U.S. is abysmal. It's even harder for queers. It's important to talk about sex in context with pleasure, not just prevention. The fact is, the sex that most people are having is because it's fun, not because they want to make babies. We need more resources that teach folks how to have fun, safe, consensual sex and how to talk about the kind of sex they like. Readers need shame-free, pleasure-positive information that feels like fun, not homework.
Want to see more from Girl Sex 101? Head here.
Popular in the Community