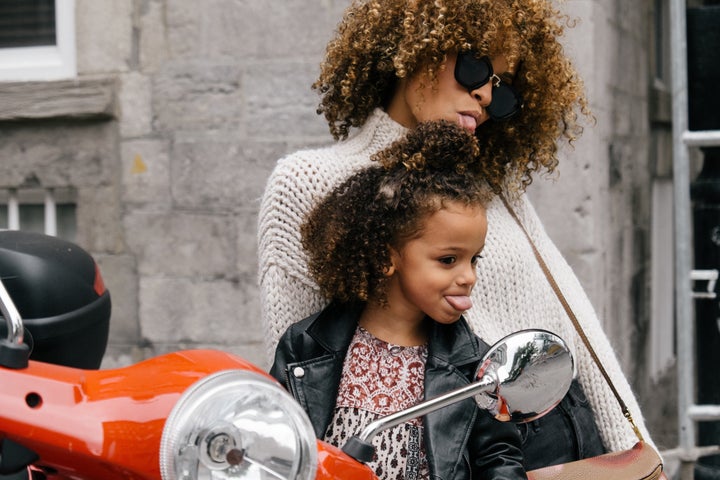 Four mother/daughter activities for fun and confidence building
Being a girl isn't easy. Think back and you'll remember—whether it was maneuvering the playground at elementary school, navigating the halls in middle school and high school or finding your way in the great big "real world", there isn't a set number to the challenges that we women run in to. Even though you can't instantly alleviate your daughter's insecurities or erase a bad day at school, be the mom who will take her on adventures and spend much-needed and healthy quality time to take her mind momentarily off the negative. Mommy and me time takes on a whole new meaning with these mother/daughter activities that will make her feel special, pampered and in some cases will also empower her as a developing woman in society.
1. Rally the Troops for a Political March
In today's political climate, it has become favorable and fashionable to be a part of the many protests happening around the country and around the world concerning woman's rights. Make plans to attend a women's march/protest with your daughter by yourselves or with other mother/daughter friends. These marches are important gateways to becoming politically aware. Plus historically, they have been some of the most peaceful, which is a perfect platform for a young girl to express her thoughts but also remain safe with you. A good bonding tip: Make decorative signs and poster boards—with glitter and markers—before the march together to bring along.
2. Change it up ― change is Good
It starts early…like many moms, young girls also have things about themselves they wish they could change or sometimes feel they are stuck in a rut. This may stem from their own insecurities, a reaction to something someone said or just a natural transition of growing up. While certainly there are exercises and discussions about acceptance and positive long-term change that comes, depending on how old your daughter is, there are various activities you can do to make fun, minimal changes. For younger girls, it may be getting her nails done a very special color (let her choose and do matching with her!), or maybe even getting her ears pierced at an appropriate time to let her know you appreciate she is "growing up" and to give her that extra sparkle. For teenagers, possibly a new, on-trend haircut or maybe even a few highlights to mix it up. Something to catch her eye—and as a result, everybody's else's.
3. Plan Movie Night with Strong Female Roles
A lot of movies, especially of the romance genre (which a lot of us girls are drawn to) feature the female as a damsel in distress and the male as the knight in shining armor. This classic dynamic is entertaining for sure but can also be a little disheartening for girls, whether it be that they are struggling to find their own knight in shining armor or they just want to feel like they can save the world too. So instead of just the favorite "chick flicks," infuse movie nights with some fabulous female power. Depending on your daughters age, look to some Disney favorites or choose from some oldies but goodies including The Sound of Music, Legally Blonde, and The Blind Side.
A day of spa pampering is one of the best ways to refresh and recharge—from overloads of schoolwork or other anxieties. And when the two of you spend it together, it's positive quality time removed from any distractions whether other people or digital influences. Make appointments for (or do at-home) girl/teen appropriate treatments like facials or massages and enjoy your time together because taking a break is always a good idea.
Related