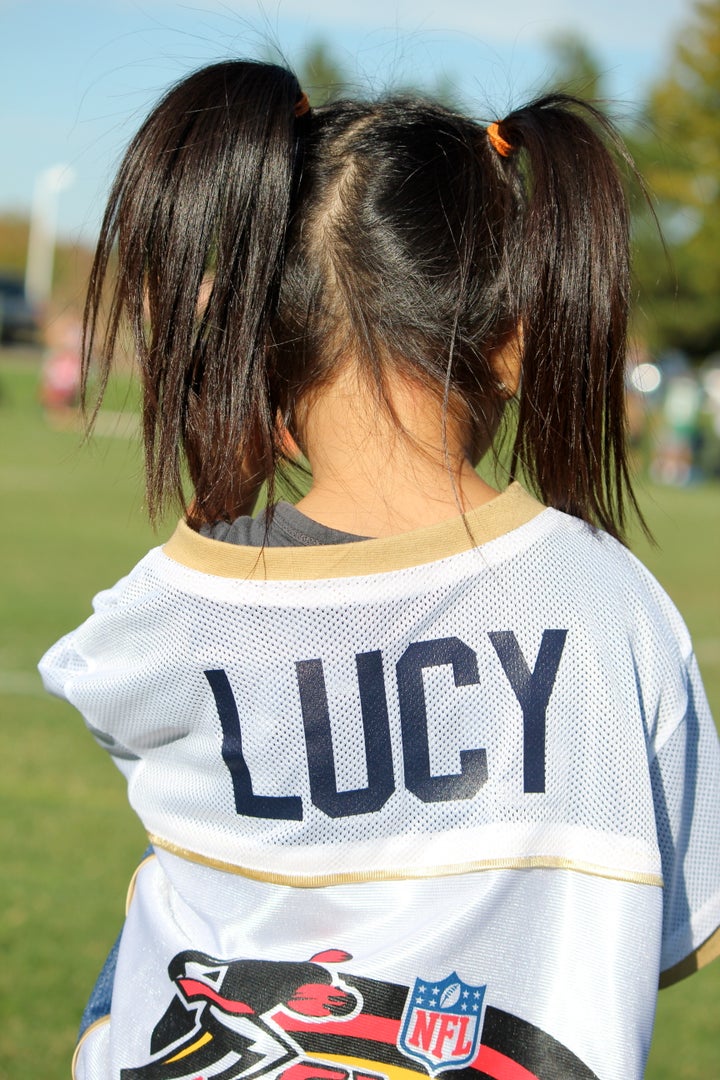 Did you know that many girls around the world don't get to go to school? Did you know that some girls in developing countries are forced to get married before they turn 15? Learning about these challenges girls face is upsetting, but there are ways we can help.
Last year, I had the chance to travel to Guatemala with Girl Up, a campaign of the United Nations Foundation. Guatemala is one of the most ethnically diverse countries in Latin America. The country is still experiencing the impact of 36 years of civil conflict and is also one of the poorest places in the Western hemisphere. I learned from local United Nations leaders that many Guatemalan girls have the same struggles as girls in other countries. Many girls do not get to go to school, experience violence and are treated unfairly.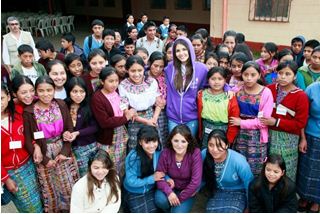 But seeing the programs that serve these girls gave me hope. I had the opportunity to visit UN programs that addressed gender-based violence and offered victim support, provided mentorship and promoted self-esteem and encouraged girls to become educated and active members in their communities.
One program I visited, "Opening Opportunities," is an after-school program that focuses on empowering indigenous girls. Many of the girls in the program help their families by working in the fields, which keeps them out of school. A few girls go through a one-year intensive leadership training and become mentors to other girls in the program.
One experience that I will always remember is when the youngest girls sang a beautiful song together. I was so touched that they were using their voices -- not just to sing to me, but to speak up for themselves and become leaders within their community.
This year, there is a new national day that will take place on November 27 dedicated to giving back called #GivingTuesday. For this day, I am using my voice to give back. My trip to Guatemala inspired me to write a special song which I am using to raise awareness and funds to help girls abroad just like the ones I met. In order to unlock the song and music video, I started a GirlRaiser challenge. My goal is to raise $20,000 to help Girl Up.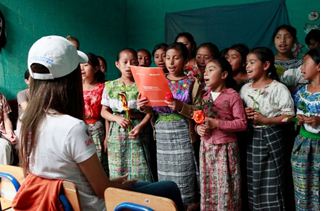 Those who donate to my GirlRaiser, especially on #GivingTuesday can support the incredible work being done to help girls and Girl Up. We can provide a girl with the tools she needs to go to school, be healthy, stay safe and become a leader. I saw firsthand the impact Girl Up has through UN programs, and as a Girl Up Champion, I am proud to be a part of a campaign that is working hard to make sure girls everywhere have opportunities to better their lives.
I hope you will join me this holiday season and use your voice to make a difference for girls around the world. Speak out during #GivingTuesday to raise awareness about the challenges girls face and take part in my GirlRaiser challenge. While we are strong, together we are stronger. And together, our voices will change the world.
This blog is part of our #GivingTuesday series, produced by The Huffington Post and the teams atInterAction, 92nd Street Y,United Nations Foundation, and others. Following Black Friday and Cyber Monday, #GivingTuesday -- which takes place for the first time on Tuesday, November 27 -- is a movement intended to open the holiday season on a philanthropic note. Go towww.givingtuesday.org to learn more and get involved.
Calling all HuffPost superfans!
Sign up for membership to become a founding member and help shape HuffPost's next chapter