Good people of the internet, meet your new favorite royal.
A confident little dance student named Ainsley decided to wear a hot dog costume during Princess Week at the Holly Springs School of Dance in North Carolina.
Sure enough, the 5-year-old's bold fashion statement recently went viral across social media as netizens praised the girl for her individuality. She even inspired a #hotdogprincess hashtag.
The dance school's director Marilyn Chappell told the Huffington Post that Ainsley's costume of choice reminds us all to really embrace being ourselves.
"We all needed a leader to say, 'Hey, be yourself,'" Chappell said. "How cool is it that a little girl in a hot dog costume is sending out that message?"
The director told HuffPost that Princess Week was an opportunity for the kids to wear their recital costumes or dress-up for fun, adding that the event was open to interpretation. When the staff saw Ainsley in her costume, they were simply delighted.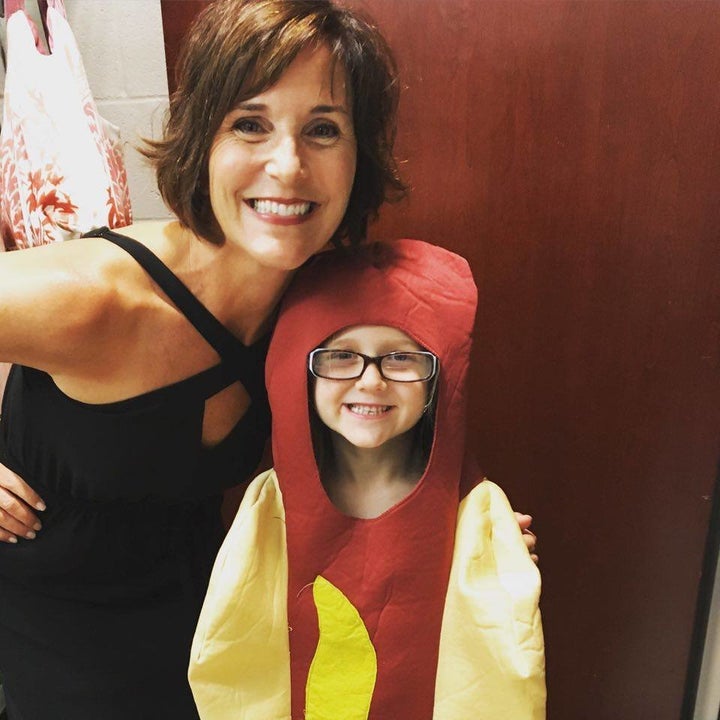 "We just loved it. We thought that was brilliant," the owner said. "We're all about self-expression ... so I thought, 'well this is perfect!'"
Ainsley didn't just wear the costume, she also rocked it on the dance floor and took her class in it. The other students, Chappell says, reacted with support.
"They thought ... she was so brave," the director said.
Ainsley became so popular for her style that she was invited on stage as a special guest at the older students' recital this past weekend. Of course, she sported her now-famous hot dog costume. Even with her newfound fame, Chappell said that the little girl couldn't help but be herself.
"As we were leaving the stage, and heading back to her parents, I said 'Ainsley, you're welcome to take off your costume and sit in your regular clothes,'" Chappell recalled. "And she said, 'No, I'd rather stay in my hot dog costume.'"
And while a very charmed internet had a lot to say about Ainsley's outfit, perhaps Twitter user Jillian Ackerman summed up our feelings best.
"In a world full of princesses, dare to be a hot dog."
Related