Many kids shy away from singing in front of crowds, but 12-year-old Madison Tevlin is letting her voice be heard.
Born with Down syndrome, Madison faces difficulty when it comes to singing. According to a study on Down Syndrome Education International, many people with the condition have voices described as "gruff and low-pitched." It also takes twice as much energy for people with Down syndrome to activate vocal muscles and initiate voice.
Madison strengthens her voice by working on vocal techniques and recently showed off her talent with a video cover of John Legend's "All of Me."
In the touching video, the singer shares that she wants her cover to affect others. "I want to inspire," she said. By defying the odds, she's doing just that.
Before You Go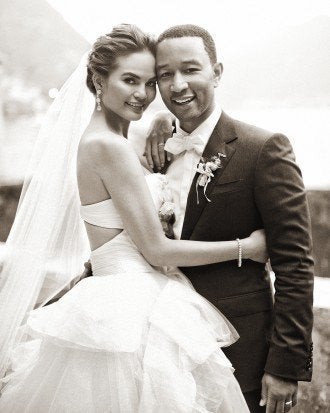 Chrissy Teigen and John Legend's Wedding
Popular in the Community