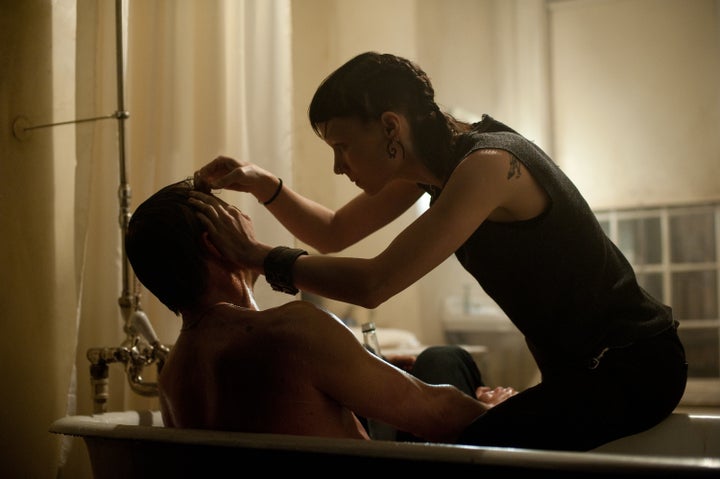 Despite having not yet opened in either Japan or China, "The Girl With the Dragon Tattoo" has already earned $167 million worldwide -- a pretty great number for a film that many hysterics continue to call a "box-office disappointment." Unfortunately, for Team "Tattoo" those lofty global figures won't get a jolt from the 1.17 billion people that call India home; the local ratings board there has deemed "Dragon Tattoo" "unsuitable for public viewing."
The decision comes after David Fincher refused to make any edits to his R-rated adaptation of Stieg Larsson's best-selling book. Not surprisingly, the scenes that drew the ire of the censor board were of the sexual variety: two sex scenes between Lisbeth Salander (Rooney Mara) and Mikael Blomkvist (Daniel Craig) which feature full-frontal female nudity; a lesbian kiss between Salander and a girl; and the rape and torture of Salander by her social worker.
"Sony Pictures will not be releasing The Girl with the Dragon Tattoo in India. The Censor Board has adjudged the film unsuitable for public viewing in its unaltered form and, while we are committed to maintaining and protecting the vision of the director, we will, as always, respect the guidelines set by the Board."
How this will affect the "Dragon Tattoo" bottom line remains to be seen, but don't rally the troops for a telethon just yet; "Tattoo" is closing in on $100 million domestically, and should comfortable sail past $200 million in global sales before it shuffles out of theaters. Sony is already planning on adapting "The Girl Who Played With Fire," Larsson's second entry in his Millenium Trilogy, for theatrical release in the next couple of years.
REAL LIFE. REAL NEWS. REAL VOICES.
Help us tell more of the stories that matter from voices that too often remain unheard.
BEFORE YOU GO