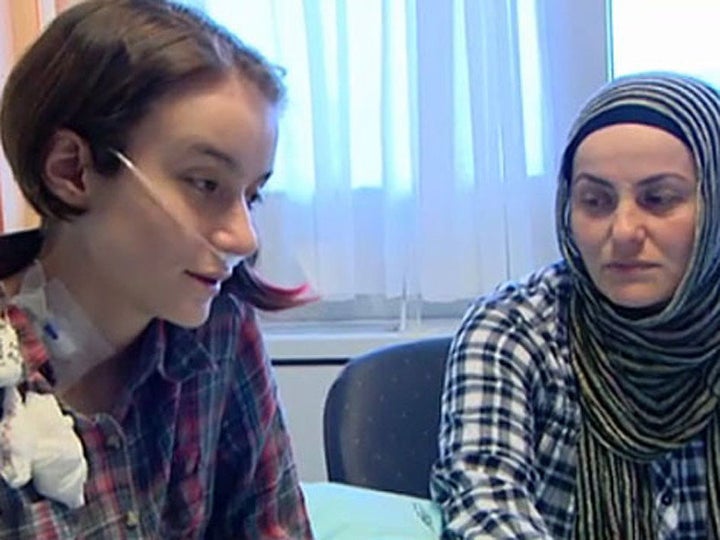 This month, the parents of a chronically ill schoolgirl each gave part of their lungs for a live donor transplant to save their daughter's life, the Austrian Times reports.
Fifteen-year-old Tuğçe Kubra Basar from Istanbul, Turkey, has cystic fibrosis -- a life-threatening disease that causes an inflammation of the airways. According to the Daily Mail, her lungs stopped functioning properly last year and she has been hospitalized ever since.
Two weeks ago, surgeons at the AKH Hospital in Vienna, Austria, performed a very rare three-way operation in which part of Basar's father's right lung and part of her mother's left lung were taken to form one healthy lung for the teenager.
Before the operation, the brave young girl said that she was not afraid.
"I have had so many challenges in life to face," she said. "I know I will beat this. I will survive the operation and my life will be so much better when it is done and I have recovered."
"She was a piece of us and we gave her a little more," her father, Tarcan Basar, told e-haber Ajansi. "I am thankful to God that my baby can now breathe clean air and is experiencing how to breathe and live for the first time in her life."
Translation Credit: Serkan Colak
Related
Popular in the Community