One New Brunswick, Canada man gave his girlfriend quite a scare before finally popping the question.
In a video posted to YouTube earlier this month, Ben Vienneau proposed to his girlfriend, Marcia Belyea, after having a police officer pretend to arrest her.
Vienneau told CBC News Friday that he arranged the mock arrest with the help of his brother-in-law, who is a police officer. While he and Belyea were driving in Belyea's truck, an officer pulled them over and told Belyea that she owed $2,000 in fines or 30 days in jail. He asked her to sit in the back of the police car, then brought Vienneau over and offered her a deal: he could waive the fine if she agreed to take his hand in marriage.
After wiping away tears, Belyea agreed to the deal. Vienneau told CBC that the original plan was for him to pop the question while Belyea was in their truck, not in the police car.
"I didn't expect it to happen that way. I was just as surprised as she was. [The police officer] came over to me and said, 'Oh, no. I think I took it too far,'" he said.
Watch the proposal in the video above.
Vienneau and Belyea have entered their engagement video into a contest by a local radio station to win a $20,000 wedding. Voters can visit the station's Facebook page to watch 10 recent marriage proposals and choose their favorite. Voting ends on Wednesday.
This is not the first time a well-intentioned boyfriend has staged a fake arrest before popping the question. Earlier this year, an Israeli man arranged to have himself and his girlfriend stopped at a checkpoint near the West Bank and interrogated; then he asked her to marry him.
Click through the slideshow below to see stories of proposals gone wrong.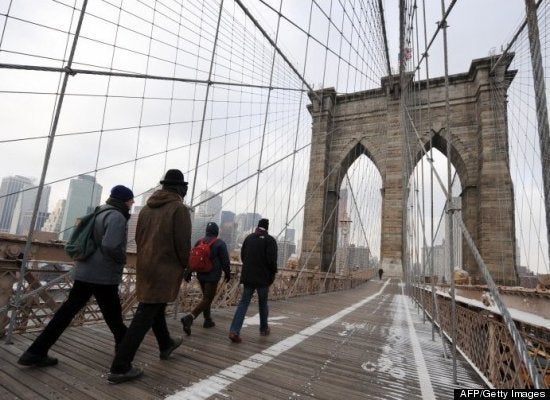 Proposals Gone Wrong
Popular in the Community