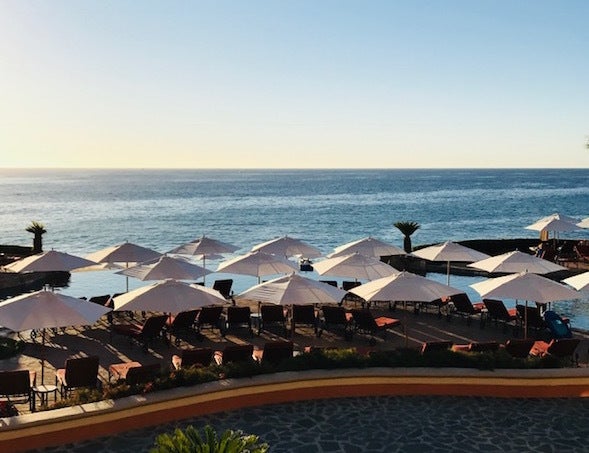 It is rare to reach back in time and locate a person with whom you went to middle or high school and find they have become someone who completely resonates with your adult self.
But that's exactly what happened when I moved to Southern California this year and reconnected with Susan, a classmate who I knew way back when. We both attended a small private Quaker school in Delaware; Wilmington Friends School, class of 1975. With less than 30 women in our year, we certainly knew each other and shared plenty of school hours together.
Having never attended a class reunion or spent much time in Delaware after my graduation, I had not crossed paths with anyone but my closest friends. But now 42 years later, Susan and I end up living in Los Angeles in beach towns next to one another and thanks to Facebook, we easily figure it out. Literally one martini into our first meeting, we knew we had struck friendship gold.
Particularly enchanted by the idea that we had chanced upon a great new friendship, we decided we needed to mark our big upcoming 60th birthdays together in some fun, unexpected way. For weeks we took our regular walks together at the beach, concocting the perfect way to highlight our good fortune.
The impulsive celebratory 3 day trip to Cabo, Mexico was an ode to turning 60, and to the art of finding happiness in life's exceptional and unremarkable moments. We decided to celebrate the supreme act of aliveness by spending time just staring at the sea, sipping drinks with umbrellas and donning tiara's as we strolled into the dining room each evening.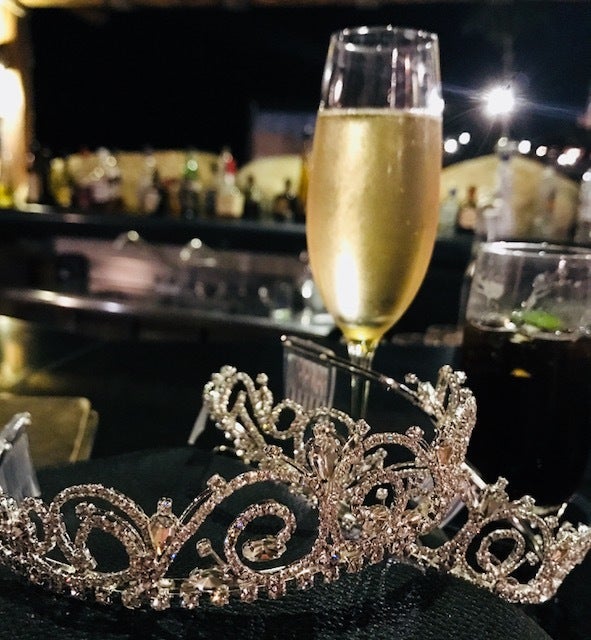 We took full advantage of all the amenities at the Sheraton Grand Los Cabos Hacienda del Mar resort; whether lounging at their different swimming pools, relishing in body scrubs at the Spa and taking all our meals onsite. Fortunately, there was several restaurants to choose from and they were more than willing to sing happy birthday to us each night! My favorite meal was hands down the huge breakfast buffet. Eggs made to order, freshly made green juice and a dozen different fresh fruits sliced and ready - heaven!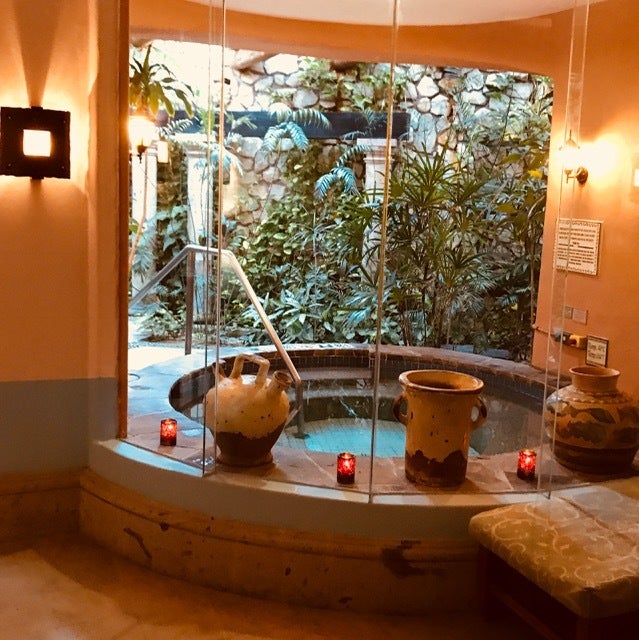 Just a short 2hour flight from LA, we were able to easily get to Cabo and be in our bathing suits by lunchtime. We were happy to find a comfortable spot to relax and enjoy a little down time from all other obligations. The resort was simple enough to navigate and had the truly authentic ambiance of a Spanish hacienda with lush gardens and colorful ceramic tile work.
The 36 hour Cabo getaway was a perfect quick escape, a fitting way to appreciate our special birthday year and toast the magical and unexpected joy of finding a new gal pal.
Related
Popular in the Community