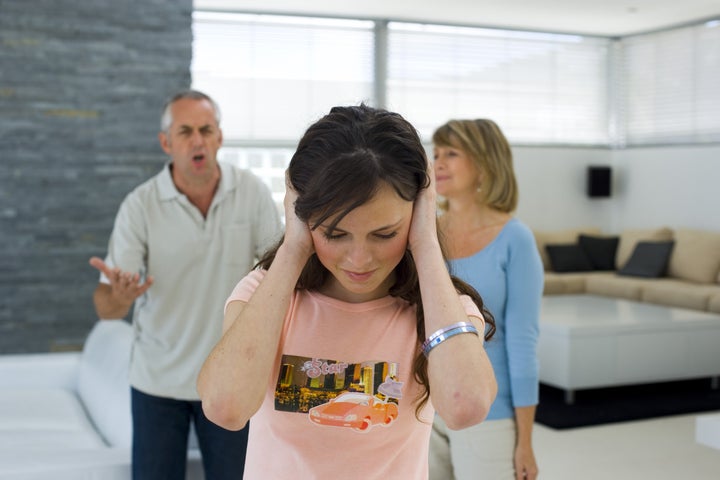 Everybody, please sit down, I have something to share with you: As of this blog, I am going to focus on a single area of concern--TEENAGERS--for the foreseeable future. Yes, you know me as the gadfly who holds forth on everything from pink pubic hair to Sarah Palin (I can't wait till I can write blog about them both in the SAME post!)
But I have been working on my next book, GIRLFRIENDS' GUIDE TO TEENAGERS, for a couple of years now, and it occurred to me that perhaps you readers might want to weigh in with your opinions, personal stories and guidance.
Just to refresh your memory, or inform those of you who don't know me as the author of the GIRLFRIENDS' GUIDES series, I birthed four kids in six years (singletons all) and recently barely survived having an 18, 16, 14 and 12-year-old at the same time. My marriage ended shortly after that, -but that was probably just coincidental. Now I have a 22-year-old son, a 20-year-old daughter, an 18-year-old son and a 16-year-old daughter. The bigger the kids, it turns out, the bigger the problems--but let's not get ahead of ourselves.
As usual with my GIRLFRIENDS' GUIDES, this book is not a "parenting guide," but rather a survival guide for us moms (and dads) who are alternately terrified of and disgusted by teen behavior, who secretly want to be teenagers again, and who yearn to protect their teens from the mistakes we parents made all those years ago.
While this book will cover teens of all ages, I'm particularly focused on the parents of pre-teens for two reasons: First, because the dread is so profound at the very beginning of "Mr. Teen's Wild Ride" and the indicators are so vague. Second, because I believe that if a parent has any chance in hell of influencing a teen's behavior, they'd better get their licks in before 8th grade--aka ARMAGEDDON!

What I'd like to ask of you this week is for you to share your top fears, concerns and non-negotiables as far as your teen's behavior is concerned. Let me start with some of mine; starting with the biggest worries to the lesser ones:
1. That My Teen Will Die. There, I've said the unspeakable bogeyman. We rarely voice this terror, but it's implied in our fears of drunk driving, drug use, reckless behavior and, of course, DEPRESSION--that could lead to a teen taking his or her own life.
2. That Someone, a Stranger or a Friend, Will Abuse My Teen
3. That My Teen Will Be a Party to an Unwanted Pregnancy
4. That My Teen Will Get Kicked Out of School and Have No Job Prospects
5. That My Teen Will Sincerely Believe that Oral Sex Is Not SEX
6. That My Teen Will Have an Eating Disorder--No Matter if it's Obesity or Anorexia
7. That My Child Will Get a Sexually-Transmitted Disease That Sticks Around AFTER Antibiotics
8. That My Child Talks to Sexual Predators Online and Meets Up With Them
9. That My Child Really Means it When He/She Screams, "I HATE YOU!!"
There, that's a start. Now let's see what you all can add or reiterate to that list. I'm forever grateful, and, NO, I will not be sharing my royalties with you.