(Watch part of the video above.)
Although they're still afraid, the girls say they are determined to resist the militant group's attempts to keep them out of school.
"I'm very brave and determined," one girl told CNN.
According to a report by The Guardian, one of the 21 students was asked to write an essay explaining what education meant to her. She wrote: "Education gives me the wings I need to fly."
The American University of Nigeria, which is located about 170 miles south of Chibok, has launched a fundraising campaign to support the girls. It costs about $5,000 to educate one student for a year, the school says.
Even with the financial help, Margee Ensign, the school's president, told Bloomberg earlier this year that convincing the families of the girls to allow their children to attend classes has been a challenge.
"Many parents were very reluctant to bring them here," Ensign said. "They told everybody, said we were crazy to do this."
But against the odds, the girls have thrived.
"They've been through hell and back, and they must feel terrible for their friends who haven't come back, and yet they are still upbeat," Jessica Boyd, a Canadian professor who chairs the university's natural and environmental sciences program, told the Globe and Mail earlier this year. "They've been given a chance, and they're not going to waste it. They're going to take what they're learning and take it back to their villages for future generations. I have a lot of hope for the future of Nigeria after meeting these ladies."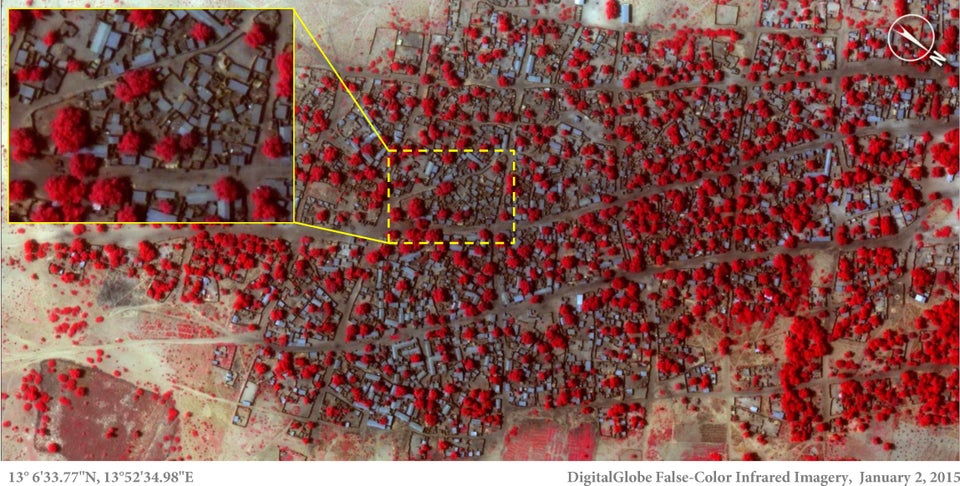 Satellite images of Boko Haram massacre