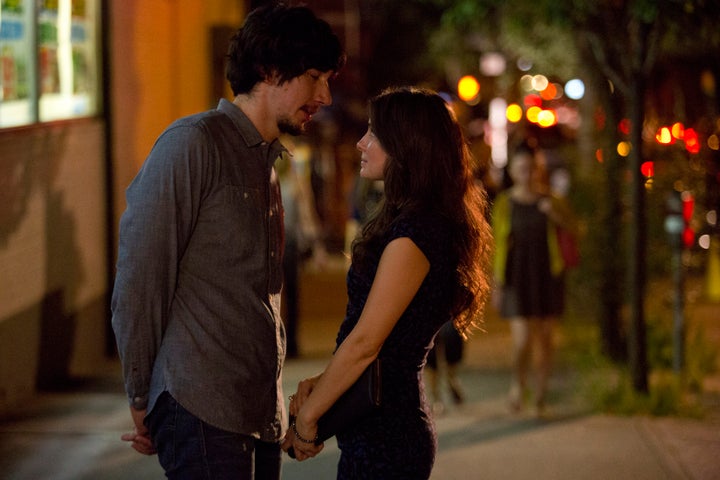 Here at HuffPost Women we follow "Girls" fairly obsessively. (See any our epic GChat recaps as evidence.) But after this week's episode, "On All Fours," aired, Gothamist pointed out something that we'd failed to note -- the characters on "Girls" are having a whole lot of condom-free sex.
"The first season of the show highlighted Hannah Horvath's obsession with safe sex, 'stuff that gets up around the sides of condoms,' and AIDS-fears, but this season has the characters living in a World Without Condoms, and presumably consequences," wrote Gothamist's Jen Carlson. (And judging from our Twitter feeds, she's not the only one who noticed.)
In this most recent episode alone, there were three sex scenes -- two between Adam and his new girlfriend Natalia, and one quickie between Marnie and her ex-boyfriend Charlie. Exactly zero of them involved condoms. And even though both Natalia and Marnie have explicitly stated in the show that they are on the pill, it does seem odd to portray "realistic" sex scenes between 20-somethings -- all of whom have had multiple sexual partners -- and never have one of them mention a condom. The absence of the form of contraception that most effectively protects against STDs from recent episodes marks a change from the first season, as both Carlson and Slate's Chris Wade point out. "The show had explicit condom use in the first season, even placing the seemingly reckless Hannah and Adam in a love nest of peanut butter jars and condom wrappers. What happened?" writes Wade.
But television programming can influence the viewers' thoughts and behaviors about sexual health, for women especially. A 2010 study showed that women between the ages of 18 and 25 were more supportive of using birth control after watching a storyline on "The O.C." in which two of the main characters went through an unplanned pregnancy. According to the New York Times, the researchers surmised that TV can impact young women's sexual behaviors when they identify with the characters -- which (at least some) fans of "Girls" evidently do.
So, what do you think? Does "Girls" -- or any other TV show -- have a responsibility to portray safe sex? Let us know in the comments!
Related
Popular in the Community