Steven Lamb's daughter Stormie loves Elsa from "Frozen." She also loves Rey from "Star Wars: The Force Awakens." That's why he turned her into Jedi Elsa Rey with one awesome costume.
In May, Lamb took his daughter to Wizard World Comic Con in Des Moines, Iowa. Stormie, who just turned 5, got in on the cosplay (costume play) action by wearing a Jedi robe like Rey in a shade of blue Queen Elsa would especially appreciate. Her lightsaber was blue, of course, and even the staff she carried had a "Frozen" touch.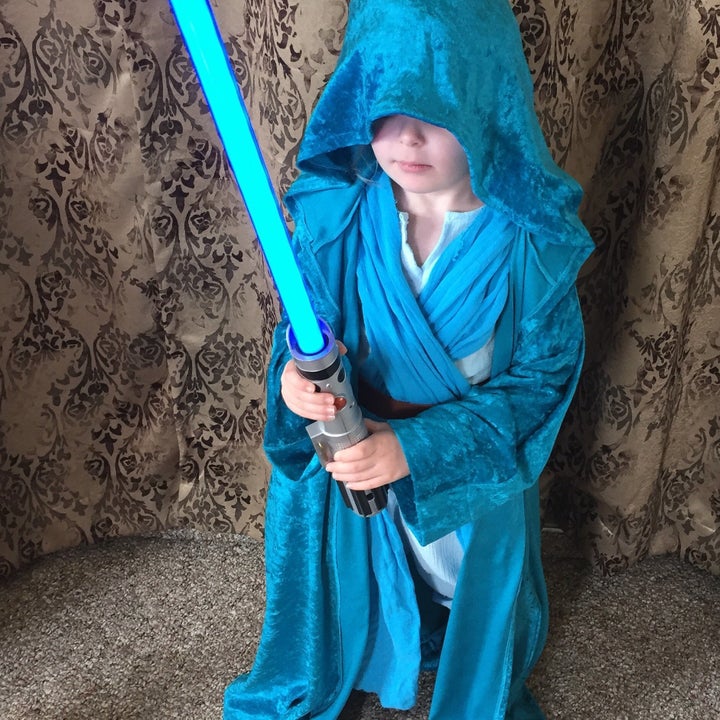 Lamb, who shared photos of the costume on Reddit, told The Huffington Post that after watching "Frozen" Stormie loved Elsa so much that she didn't enjoy much else ― until he took her to see "The Force Awakens." Stormie now adores both Elsa and Rey, especially because of their strength.
"She took to Elsa because of the similar hair and eyes to Stormie's own, and the ice powers," Lamb said. "With Rey it was more about seeing an empowered female character using the force and kicking bad guys' butts."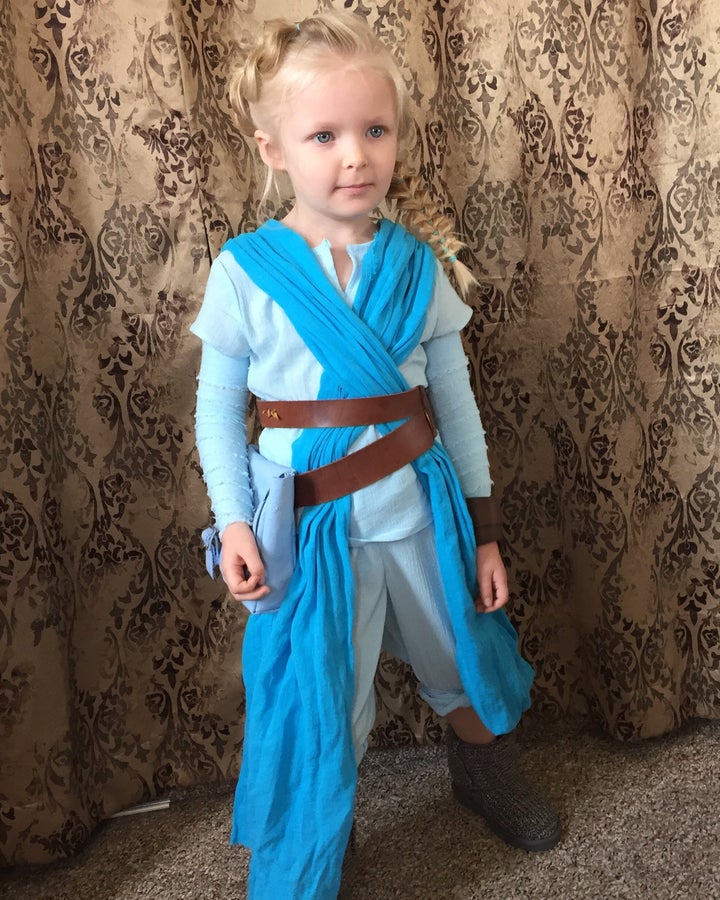 A member of a "Star Wars" cosplay group called the 501st Legion made the costume for Stormie after Lamb picked cotton gauze and crushed satin in a color similar to Elsa's dress. Lamb pitched in by giving Stormie's staff a "Frozen" spin and stitching her bag by hand, and his dad made leather pieces for the costume. In total, Lamb said he spent about $150 on the materials, accessories, staff, boots and lightsaber.
And it was totally worth it. The first time Stormie put on the costume she "was in love." She also took her Jedi skills extremely seriously.
"She was force pushing everyone and using Jedi mind tricks to get hugs and cookies," Lamb said.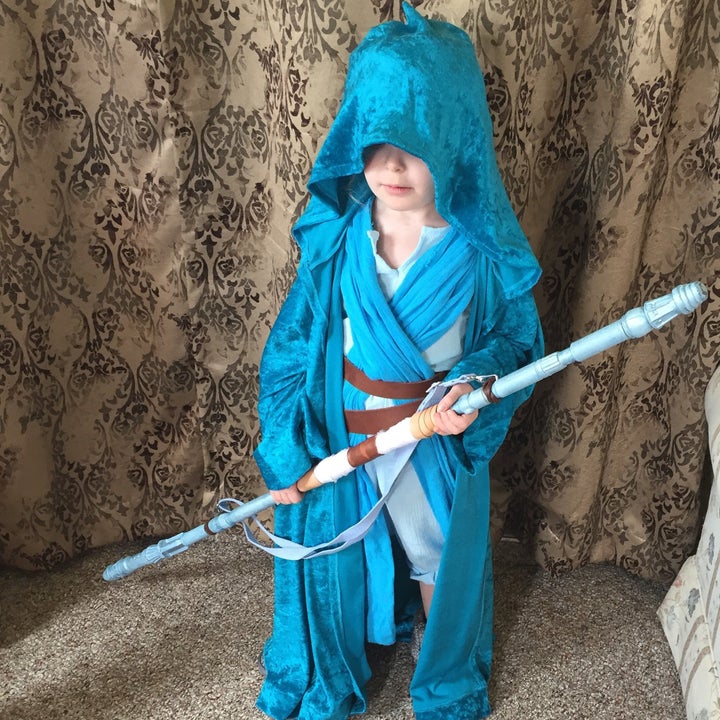 Stormie made her mark on Wizard World Comic Con, and other "Star Wars" cosplayers at the convention couldn't help but admire her costume.
"Everyone there was playing along, having lightsaber battles and taking pictures with her," she said. "It was an amazing time."
Lamb also plans on his daughter wearing the costume for Halloween. No doubt she'll have the most original costume on the block.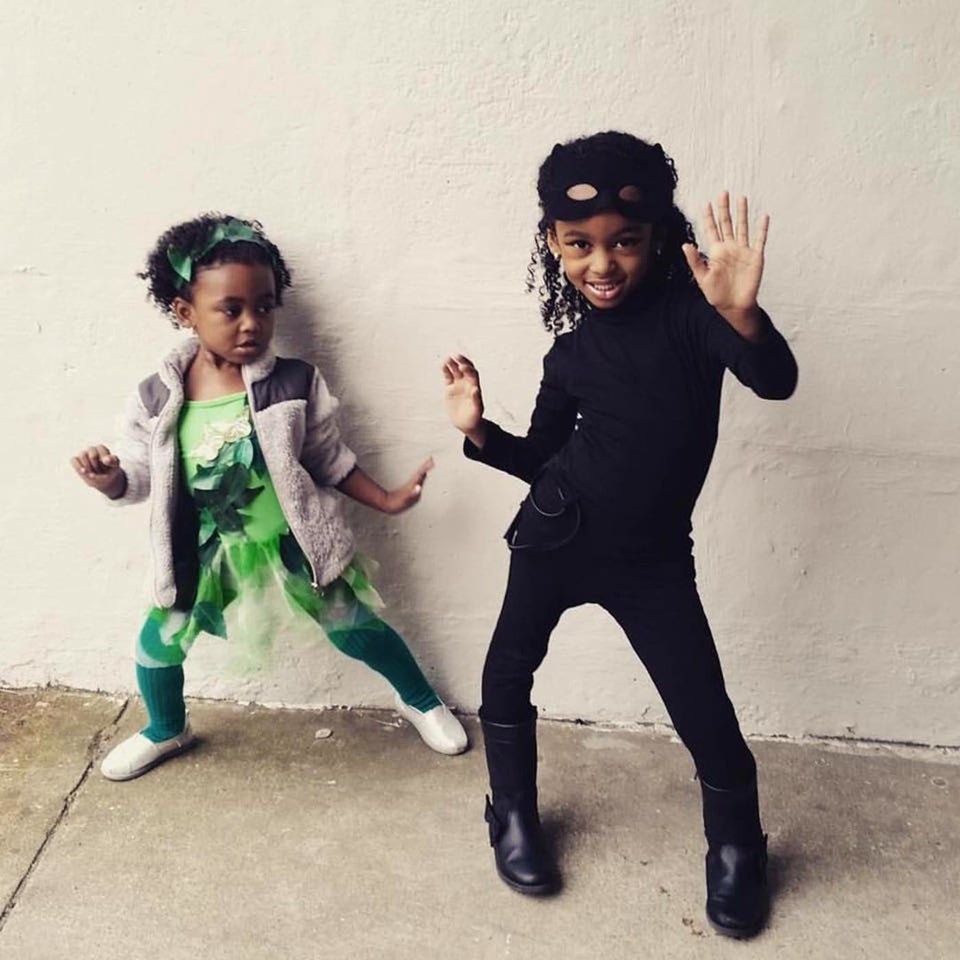 Halloween Costumes For Siblings