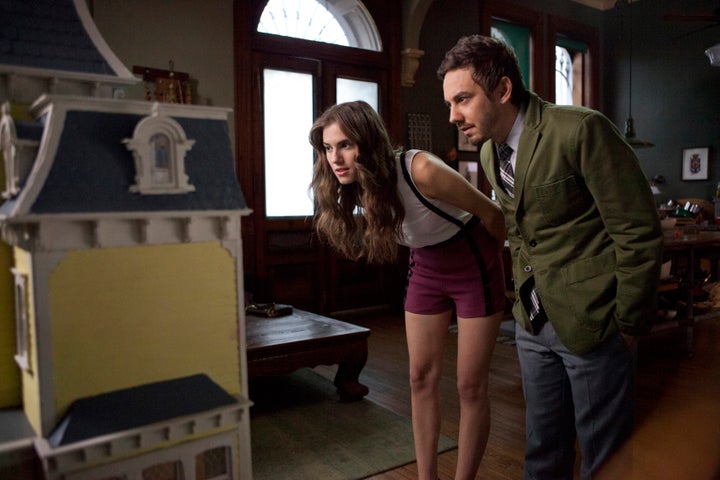 In a bizarre moment on last week's "Girls," a doll became a part of a sex scene between disturbed artist Booth Jonathan (Jorma Taccone) and Marnie (Allison Williams).
But that was only after he convinced Marnie to leave work to have sex with him in the middle of her shift and after he locked her in his creepy art project -- a tower of TVs featuring crying babies, larvae, etc. set to Duncan Sheik's "Barely Breathing."
The most upsetting aspect of their tryst, however, was when Booth told Marnie to look at and describe the doll near his bed. In an interview with Cosmopolitan.com, Taccone admitted that his "describe the doll" line wasn't planned.
"It was a weird doll that came with the house that we were shooting at and it seemed appropriate to me, given how aggressive an artist Booth Jonathan is, that he would make it a three-way between Allison and a bizarre-looking old doll," Taccone said.
"That sex scene makes me laugh so hard," she said. "We laughed throughout filming it. That freaking doll ... walking into that bedroom and seeing that dummy standing in the corner, all of us had the same reaction, we were like, 'She's gotta be right here. She's gotta be in the sex with us.' So as a result, the entire scene was just pure laughter."
The moment didn't seem so funny to many "Girls" viewers though. Check out Twitter reactions to Booth and the doll threesome below:
"Girls" airs on Sundays at 9 p.m. EST on HBO.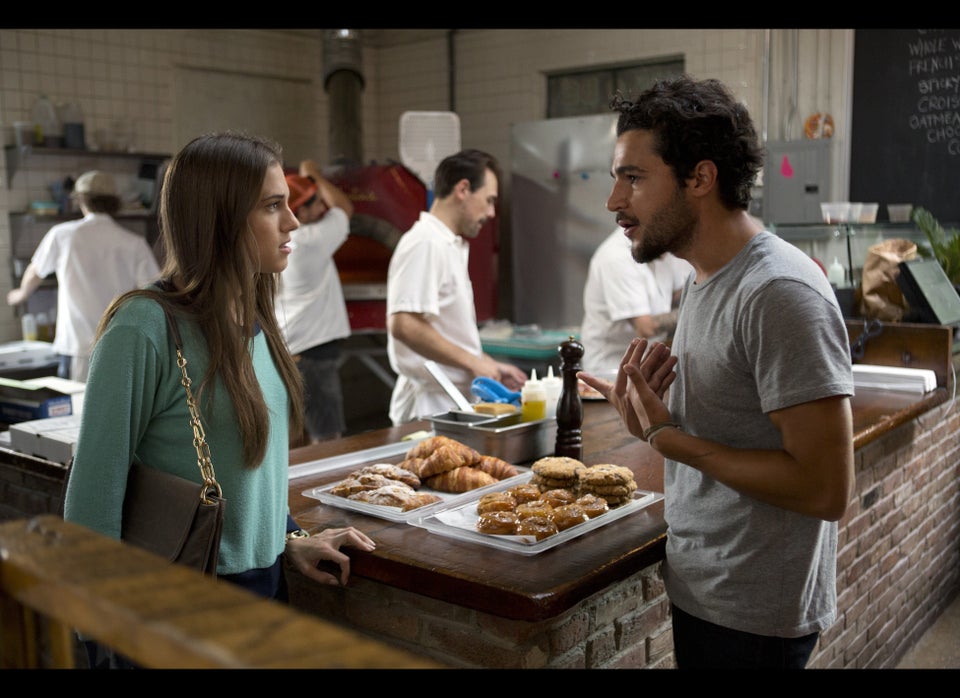 'Girls' Season 2 Photos
Popular in the Community