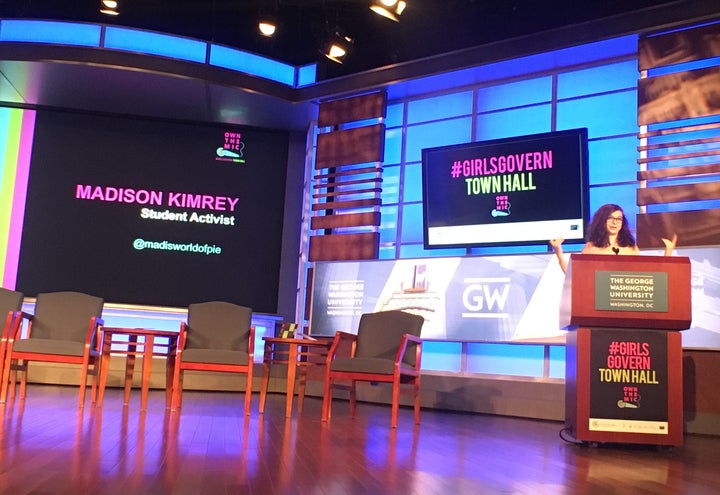 As I write this, my colleagues and I at GLOBALGIRLMEDIA have just wrapped an invigorating, six-month multimedia civic engagement project which involved criss-crossing the country in search of teen-age girls who wanted to have a say in the national presidential elections. We also provided online tools and workshop trainings to help them do so.
Today, media plays such a central and powerful role in girls' lives that being authors of that media is critical in helping them navigate a world seemingly daunting because of its inherent sexism and racism. But as the media world shifts from consumption to creation, and as more and more young women are challenging the barriers to their entry into this world, I've been thinking, is it enough to encourage young women to merely tell their story, or do we need to help them tell stories in such a way they can motivate their audience to action?
So we decided to launch #GIRLSGOVERN, a project to empower young women to become civically active and raise their voices during this historic election season, training them to interview and hold their elected officials accountable on issues that matter to them. Our hashtag was #OWNTHEMIC, and this ambitious, non-partisan initiative has been an exciting challenge for our organization, expanding the way we think of politics, how we engage millennials in political discourse, and how media informs our overall political landscape.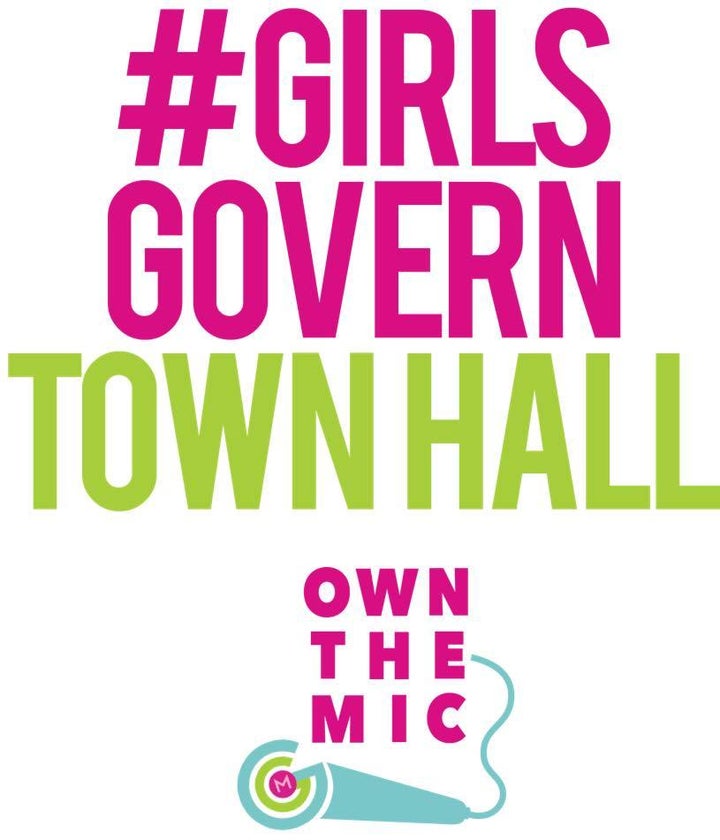 We also created the first-ever #GirlsGovern Bill of Rights by collecting votes from girls to identify the issues that they think the next president should tackle. These were read aloud during the Town Hall. Not surprisingly, the top ten issues were:
For protection from rape & sexual abuse. enforce the laws. end rape & sexual abuse culture
For equal pay for equal work
To be treated equally and not be targeted disproportinately based on race, ethnicity, religion, gender identity (lgbtqia) or socioeconomic background
To not be exploited for sex, end child trafficking
To full access to an education so we can achieve our potential
To unrestricted access to reproductive healthcare
To fair and appropriate representation in the media
To guaranteed equality under the u.s. constitution. pass the equal rightsamendment.
To protection from abuse & violence at home and outside of the home
To Equal opportunity to get jobs in high paying fields, like stem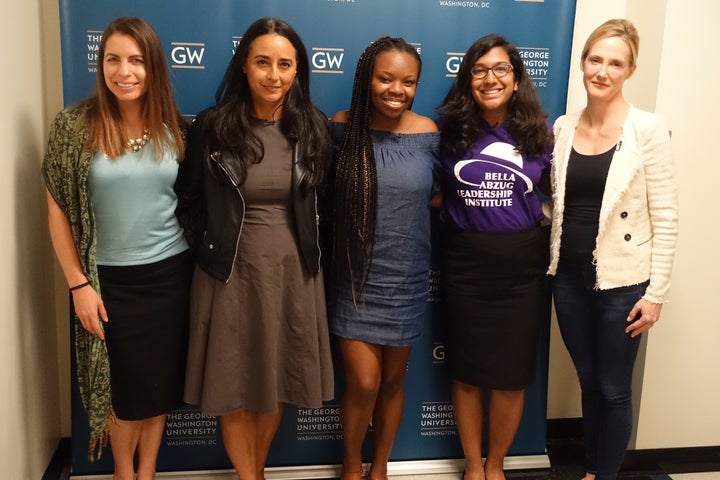 I personally ran two-day mini workshops in Colorado, Wisconsin and New Hampshire, bringing our curriculum to Native American Girls of the Ute Mountain Ute Tribe, African girls who had grown up in Rwanda refugee camps but were relocated to New Hampshire, and a dynamic group of Wisconsin high school girls, who were beyond excited to be training inside the historic press room at their state capitol in Madison, which only a few years ago had been occupied by a citizen uprising.
We held an online video contest, asking girls to film themselves on their smart phones, responding to the prompt…"What I would like to tell the next President of the United States…" and determined the winner: Annie Lu from San Francisco, who shot an innovative Call to Action about campus rape.
As part of this initaitve, GlobalGirl Media also sent two young journalists, Imani Crenshaw and Aimee Rodriguez, to cover the National Democratic Convention, in partnership with The Representation Project. They were on the convention floor filming alongside seasoned journalists when Hillary Clinton made her famous "Sky's the limit" speech.
During the Town Hall, prominent female journalists, industry leaders, politicians, and girl leaders all convened at George Washington University's Media Center from 4-8 p.m. on Sept. 14. The keynote was delivered by Rachel Vogelstein, a law school professor at Georgetown Law, and the Director of Women's Issues at the Council on Foreign Relations. She spoke of how throughout Hillary Clinton's political career she has always championed the rights of women and girls, and how the stakes could not be higher for these rights to be solidified and connected across economic, racial and gender barriers.
This theme of intersectionality would resonate throughout the day.
Our reporters joined young leaders from the Bela Absug Leadership Institute and the American Association of University Women, acting as moderators on panel discussions. One of the panels, moderated by Kathy Kiely of Bill Moyers "Girls rights are human rights, right?" looked at how when we talk about "rape culture," we need to also talk about racism and homophobia and transphobia as rape occurs at higher rates in these communities. Grecia Magdaleno from Planned Parenthood Generation Action spoke of wanting a more compassionate culture and the importance of respecting intersectionality when it comes to gender issues.
It is hard to describe the special sense of place and collective power we all felt in a room populated mostly by women under the age of twenty, listening attentively and speaking passionately. Questions came up about wheter sexting could be considered rape or how to pressure social media platforms to take down slut-shaming, racist and sexist messaging.
It's moments like this I realize just how powerful and far-reaching our program is.
I do think there has been an obvious groundswell of awareness around the overall gender imbalance in media/movies/news and recently in particular the EEOC investigations here in the U.S. as to gender discrimination in Hollywood. This is to be celebrated, but with caution. We have been building GlobalGirl Media for six years, and in those six short years I have seen a palpable shift in the awareness, but not so much the dollars and financial support needed for the work to see tangible progress.
Ever since founding GlobalGirl, I am more and more convinced that when we listen to the voices of girls, the world shifts. I am reminded of one of my favorite lines from Terry Tempest Williams' book, When Women Were Birds. "If one woman told the truth about her life, the world would split open…"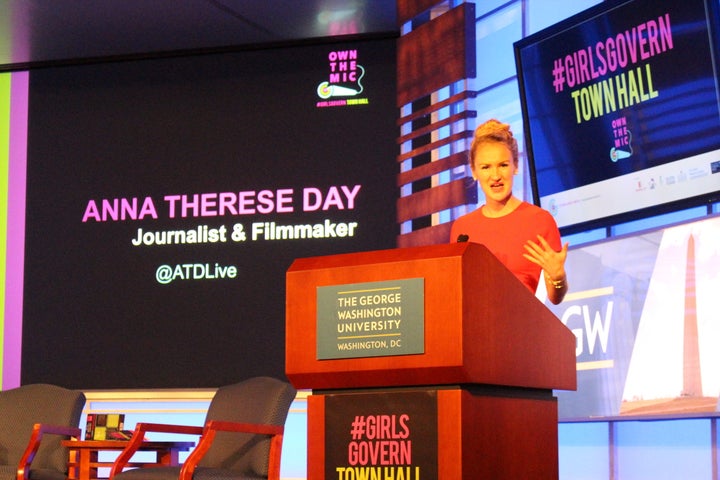 Award-winning investigative reporter Anna Therese Day, at only twenty-eight years old is definitely part of speaking this truth globally. She encouraged the girls to think about their own truth as part of social justice, that we all have a shared stake in the responsibility to create a better future. She spoke of her work in Egypt and the Middle East during and after the Arab Spring, yet warned "technology is not the solution, you are…" which is such an important message. She riffed on our tagline, own the mic—as a refusal to be silenced, resisting marginalization, and contributing to a broader movement that is strengthening journalism and rewriting history. Girls reporting on the reality of their lives is a revolutionary act.
From the blogger eeshap on The Crunk Feminist Collective: "When we locate our silence, confront it, hold it close, and wrestle it with compassion and ferocity. That is when the silence slinks. That is how we make space for our stories. One at a time, all at once, unapologetic, and true."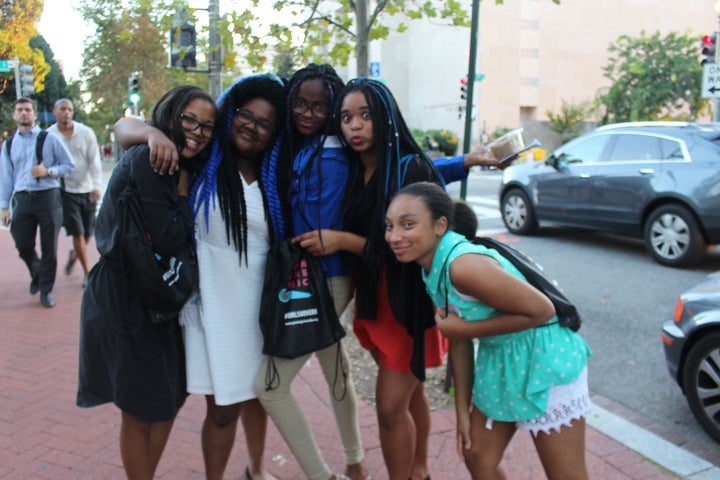 Our Town Hall made space for girl's stories and concerns to be heard that we hope will resonate in the final weeks leading to our presidential elections.
Who controls the government is just as key as to who controls the media. It matters not just because it's the right thing, but because girls voices matter, and without them, society suffers.
We also live-streamed the Town Hall segments via Facebook and Twitter to ensure more girls can benefit from this amazing content, and videos of some of the keynotes can be found here: www.facebook/globalgirlmedia/.
We are so grateful to our corporate sponsors (Eileen Fisher Community Foundation, EILEEN FISHER, Hollywood Foreign Press Association, CROPS, BALI, Global Women's Institute at GWU, Emerge, Barbara Lee Foundation and Citizens Alliance New Hampshire) as well as the 40+ partner organizations that have helped to amplify the #GirlsGovern message.
GGM develops the voice and media literacy of teenage girls and young women, ages 14-22, in under-served communities by teaching them to create and share digital journalism designed to improve scholastic achievement, ignite community activism and spark social change. Through mentoring, training and access to a worldwide network of trans-media distribution partners, GlobalGirl Media harnesses the power of new digital media to empower young women to bring their often-overlooked perspectives onto the global media stage. Founded in 2010, GGM has trained 380 girls in five countries: U.S., Morocco, South Africa, Kosovo and the United Kingdom, produced over 320 videos and 400 blogs. We cover current, cutting edge issues and share underrepresented stories through the lens of teenage girls.
Support HuffPost
The Stakes Have Never Been Higher
Related
Popular in the Community