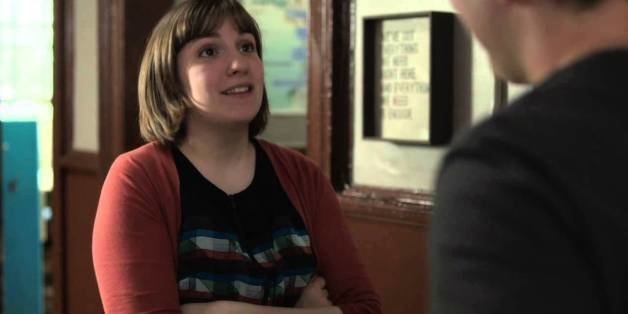 Spoiler Alert: The below post contains spoilers for anyone who has not seen "Girls" Season 4, Episode 8, "Tad & Loreen & Avi & Shanaz" (and/or has not been paying close enough attention to Elijah).
Hannah's dad came out as gay on the latest episode of "Girls." Depending on how you were watching, the scene was a thoughtful revelation which followed up on a series of inferences bound to pay off or was "cheap, desperate, disrespectful and came out of nowhere" (no pun intended). Although, it wasn't intended as just more "Girls"-brand shock-value. Sunday's episode was handled with care: As Joe Coscarelli noted over at the New York Times, "Tad & Loreen & Avi & Shanaz" was directed by Jamie Babbit, the woman who gave us the "cult classic coming out story" known as "But I'm a Cheerleader."
"I feel there's something that I want to share with you," Hannah's father, Tad, tells his wife, Loreen, in the cold open as the two leave therapy. "I've been thinking lately that I'm ... that I'm gay."
According to executive producer Jenni Konner, this development has been in the works for quite some time. "We've actually been talking about this since the beginning," she said on the PaleyFest red carpet (via Vulture). "If you were to go back and watch with the lens of knowing that, you'd see a lot of references to it, actually. It was something we always thought about." (Indeed, back during the first season, Elijah ends a spat with Hannah by saying, "Nice to see you, your dad is gay.")
In terms of how things will proceed over the rest of the season, we don't get much in the way of closure, but we'll see more of Tad when "Girls" returns for its already-green-lit fifth season. "Sometimes in life things have to get as bad as they can be before they get better," Peter Scolari, who plays Hannah's dad, told The Hollywood Reporter. "Things don't get better in the last episode [of this season]. Things don't resolve. [But I was told,] 'Don't worry, we're not going to leave you out there in the wind.'"
"If you've seen Sunday night's episode, you already know the admirable respect (not to mention screen time) the 'Girls' writers have given Tad's arc," Kevin Fallon wrote over at The Daily Beast. "Tad's journey is played out in beats that reverberate throughout the rest of the season, with the way it affects Loreen, Hannah, and even her gay BFF Elijah all explored, and explored deeply."
"The thing about human sexuality is it's really complicated," she said. "Just because you may be gay doesn't mean you're not totally capable of loving a woman. As we all know, we've seen the fluidity of sexuality and letting that be complex and not saying 'Oh he's gay so he can't get it up,' but rather, 'He's gay so he's dealing with some really complex issues with his identify that because of the generation he was born in to he hasn't been able to open up that dialogue.'"
Before You Go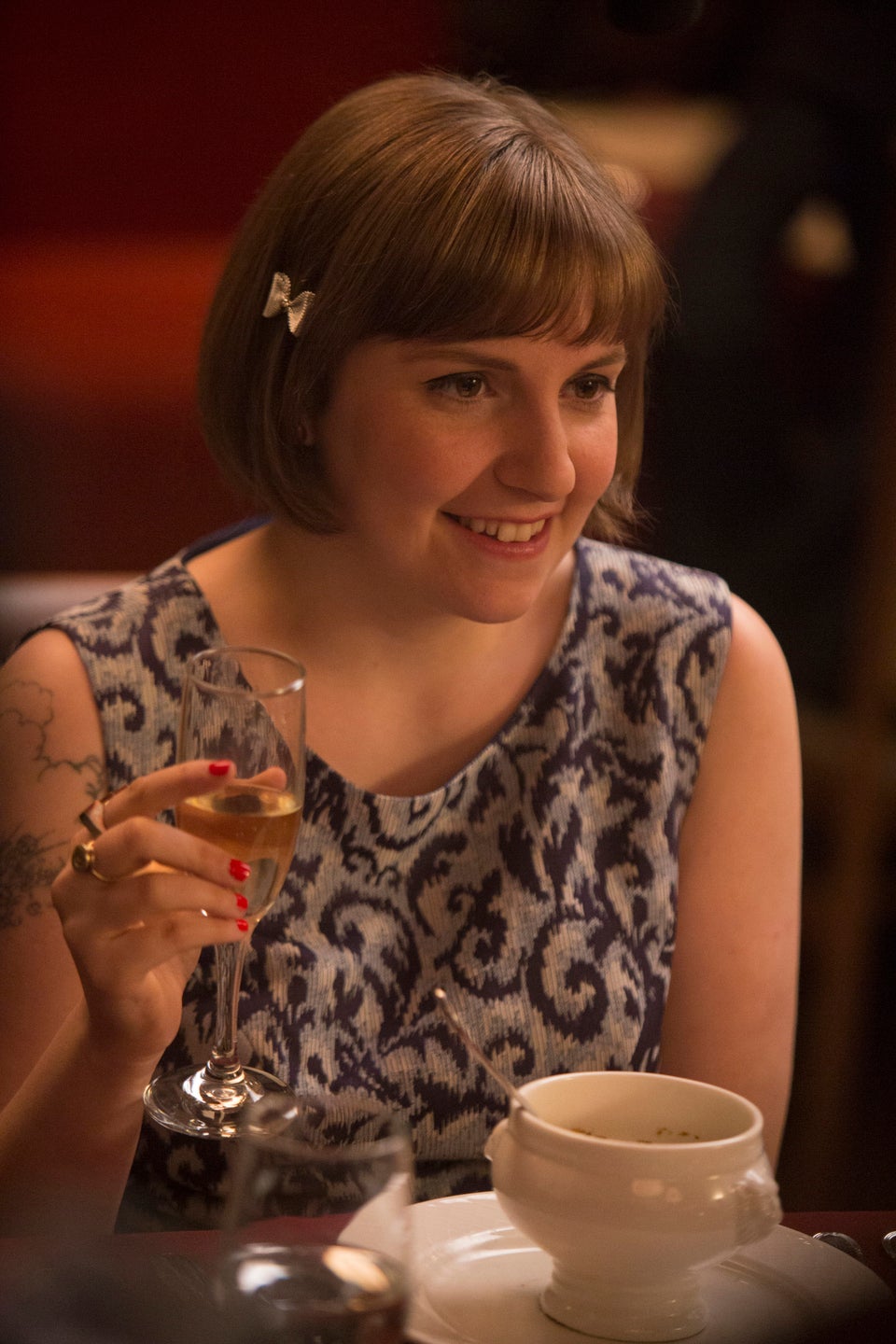 "Girls"
Popular in the Community