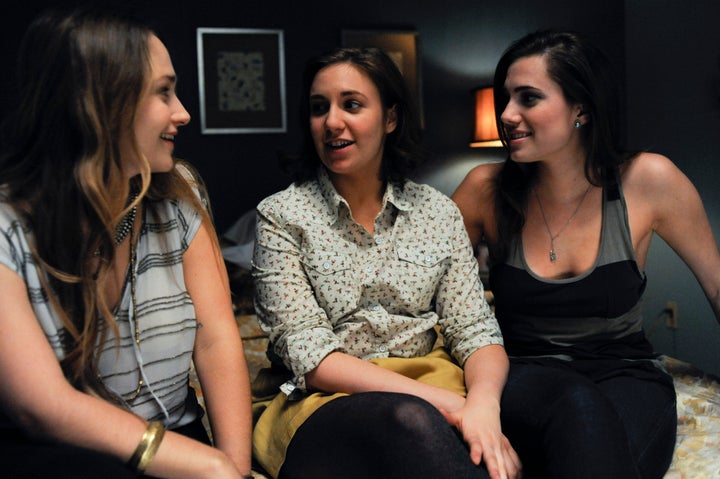 If you think that HBO's latest New York City comedy "Girls" will be anything like its hit "Sex and the City," then think again. Take away the glamour, the cocktails and the Manolo Blahniks -- but leave the sex -- and you have Judd Apatow's "Girls," written and directed by its star Lena Dunham.
"Girls," executive produced by Apatow, centers around Dunham's character, Hannah, whose parents recently cut her off financially and whose boyfriend is treating her heart like "monkey meat." Hannah, the self-described "voice" of her generation. Unlike Carrie Bradshaw, this young New Yorker is completely broke.
"I calculated, and I can last in New York for three and a half more days," she says in the trailer below. "Maybe seven if I don't eat lunch."
According to HBO, the series will give "a comic look at the assorted humiliations and rare triumphs of a group of girls in their early 20s." Dunham's "Girls" will kick off its 10-episode Season 1 on Sun., April 15 at 10:30 p.m. EST.
Watch the all-new trailer for "Girls" below.
Popular in the Community