Yesterday, XBiz reported that Hustler had wrapped production on a "Girls" porn parody film, aptly titled, "This Ain't Girls XXX." The promo photo shows a nude Alex Chance, who plays the Hannah Horvath character, sitting on a toilet eating a red velvet cake -- with a sexy face of course.
In the XXX parody, Hannah (Alex Chance) decides to forsake men, and boyfriend Adam, to experiment with lesbianism. After a few satisfying jaunts she returns to Adam -- and mankind.

Adam accepts her back into the fold, but, true to the original show, adds a dominant and quirky dimension to the scene.
She went on to tweet about exactly why she felt so uncomfortable about it:
Her feelings are understandable, especially because Calhoun said that they really only had to extend the sex scenes of the original "Girls" when making "This Ain't Girls XXX," since the HBO show already showcased a lot of nudity. He also said that the porn parody really captured "the voice and tone" of the original show.
One of the things we've always appreciated about "Girls" is its realism about sex and critique of how porn scenarios and mannerisms get foisted onto real sex. (Remember Adam comparing Hannah to an 11-year-old girl in bed? And Hannah's performance with the pharmacist?)
To base a porn flick on "Girls" seems to seriously miss or ignore that message. We can understand why Dunham isn't pleased.
Related
Before You Go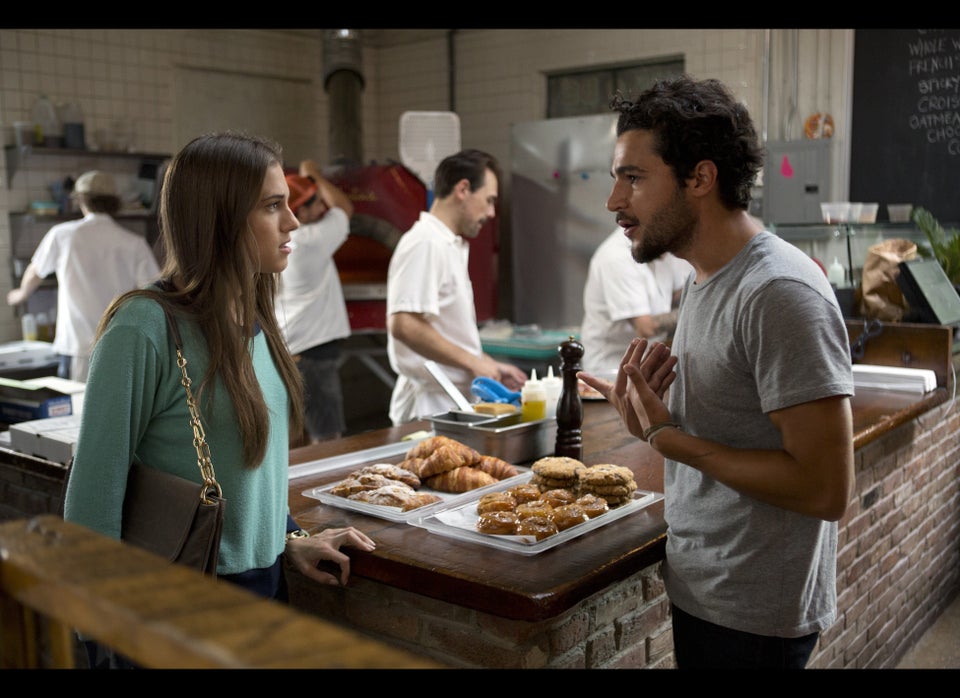 'Girls' Season 2 Photos
Popular in the Community