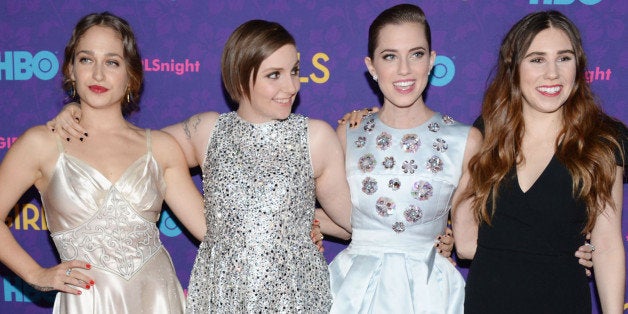 We've been carefully (read: stalkerishly) tracking the blossoming friendship of Lena Dunham and Anna Wintour, getting the creeping sense a Lena Dunham Vogue cover is in the works. After all, as our pals at Fashionista pointed out, "Girls" co-star Allison Williams has been all over the fashion magazines in the past month, and even Zosia Mamet has gotten some press. Is a big Lena Vogue debut on its way?
Judging by last night"s "Girls" season three premiere, the answer to that question is a big, fat "yes." Anna Wintour made a grand entrance at the "Girls" event in a fur coat by Prada (of course), followed by a parade of fashion insiders: Karlie Kloss, Zac Posen, Karen Elson, Nanette Lepore, Chris Benz, Cynthia Rowley, Rebecca Minkoff, Hilary Rhoda... we could go on. Suffice it to say, it was like a mini CFDA Awards up in there.
Maybe it's her unaffected manner or her willingness to wear (or not wear) pretty much anything. Whatever it is, Lena has charmed the Prada off the fashion world, Anna Wintour included. If this isn't a sign that Lena's the March cover girl of Vogue, we don't know what is.
UPDATE: MailOnline reports that, according to its sources, Dunham has indeed scored the February cover of Vogue, out on January 22. According to its unnamed source, "Anna [Wintour] does love these Girls." A Vogue rep would not confirm or deny the report... so keep your eyes peeled.
See who hit up the "Girls" premiere: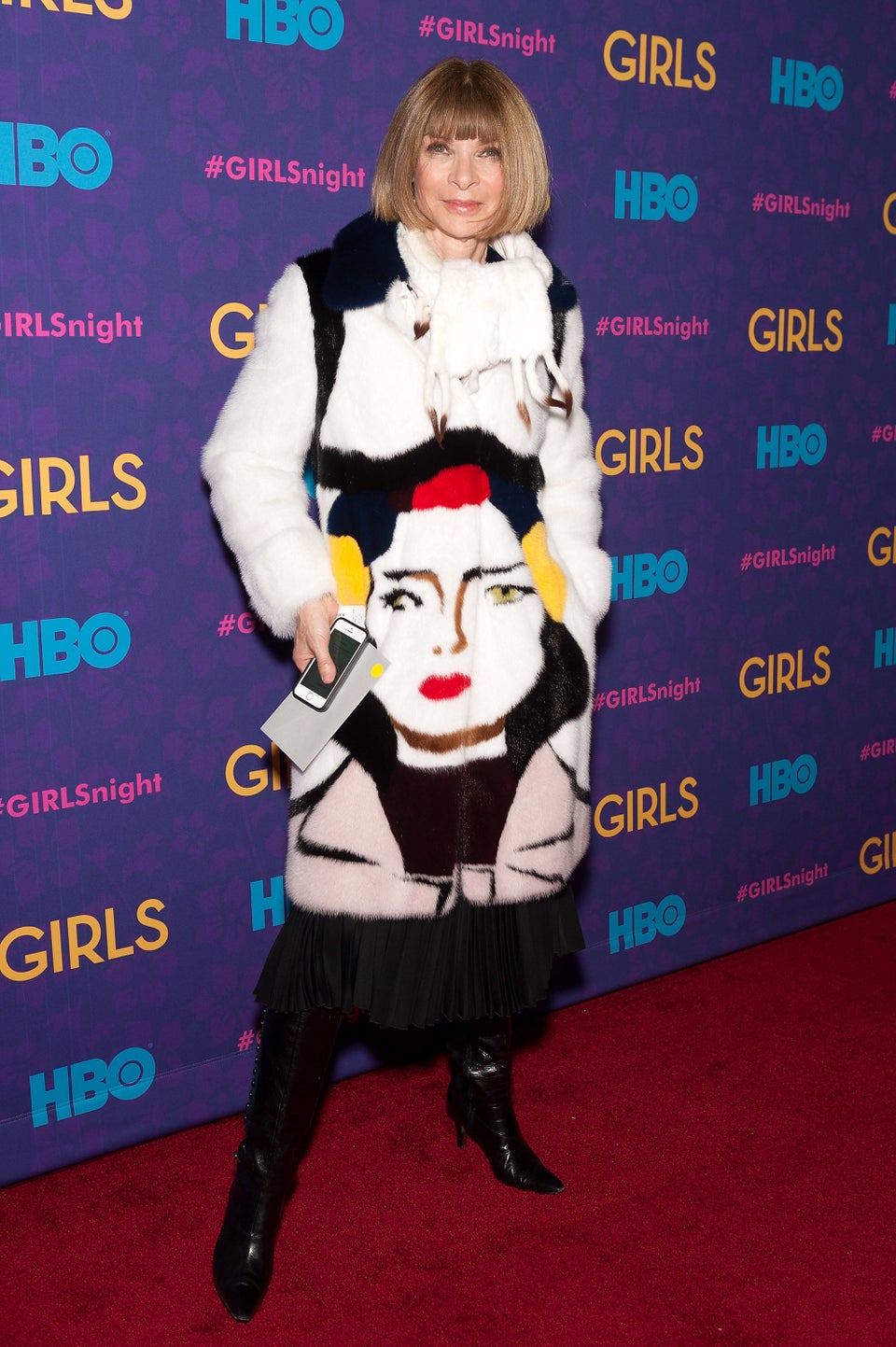 Lena Dunham's Fashion Friends