Note: Do not read on if you have not yet seen Episode 5 of Girls Season 3, titled "Only Child."
We all have those days. Days when book deals falls to pieces and our boyfriend's sister accuses him of having romantic feelings for her. Days when someone tells us we're a huge, fat, f**ckin' phony. Recent hijinks take tolls on our GPAs. And sometimes, all we want is to get it together.
In the fifth episode of Season 3 of Girls Hannah and her friends had some not-so-great days. As to be expected, their reactions to were pretty ... interesting.
With 10 being the most self-involved and 1 being the least, see how each of the girls scored in Season 3, Episode 5 of Girls titled "Only Child."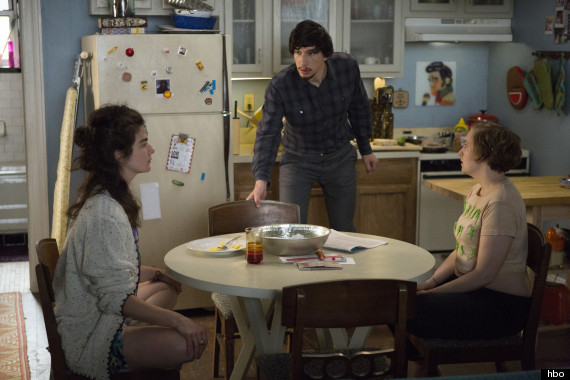 Episode 5 opens with David's funeral. In typical Hannah fashion, she has not made an appearance to celebrate David's life and mourn his death, but instead to meet a few literary celebrities and get more insight into the fate of her eBook.
While on the hunt for Zadie Smith and the like, Hannah bumps into Annalise (Jennifer Westfeldt), David's wife. Although she's a little surprised to find that David had a a wife -- "He had a gay app on his iPhone and liked to show his ankles, but what does that even mean in this day and age?" she points out to Adam -- she quickly decides Annalise is a valuable connection.
When Annalise says in passing that all of David's clients will be dropped, Hannah seizes the moments and asks if Annalise wouldn't mind putting her in touch with a publisher who can save her eBook.
"If I do give you another name will you get the fuck out of here?" Annalise asks. Mission accomplished.
Feeling charitable, Hannah decides to play Doctor Phil when she finds that Caroline and Adam are at each others throats again. She points out that she had a very lonely childhood and would have done anything to have a sibling, and begs them to say "I love you" to each other. When Caroline instead says that she thinks Adam probably wants to have sex with her, Hannah uncomfortably backs off and lets the brother-sister duo work out their own issues.
Back in the eBook world, Hannah has a very important meeting with publishers who can't stop gushing over her work, even comparing her to Mindy Kaling. They do have a tough question, though: Who is Hannah Horvath?
"Well, I'm from the Midwest, so I'll always be 15-45 pounds overweight, depending on how far I am from the coast," she says. Right answer. She's hilarious! She's completely won the over! They tell her that they'd love to take her on and publish not an eBook, but an actual book -- one you can hold in your hands!
Excited, Hannah calls her dad to break the good news. He tries to tell her about a small operation he's had, but Hannah ignores him. Why isn't he more excited about her literary success?
Well, in addition to a small mole had removed, her dad has some bad news: Hannah's old publisher owns the rights to her eBook for the next three years.
Furious, Hannah hangs up on her dad, goes home, tells Caroline to shut the f**k up and kicks her out. So much for Doctor Phil ... or caring about anyone but herself.
Overall self-involvement: 9.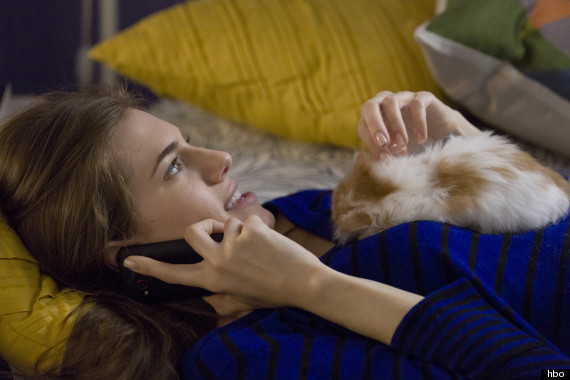 No one wants to hang out with Marnie, and it's started to bum her out so much that she did what any lonely girl would do: She adopted a kitten. Since Hannah was once her best friend, Marnie calls to ask if she wants to come over to meet her furry friend. As usual, Hannah says it's just not a good time.
"You're my best friend," Marnie whispers to her little ball of fluff after hanging up the phone.
Lonely and discouraged, Marnie heads over to Ray's apartment. After telling him that she's "kind of surprised he has such a nice place," she asks Ray to tell her what's wrong with her.
It's a big question, but has Ray ever been one to pass up the opportunity to insult someone? He tells Marnie she's extremely judgmental, comes across like she's better than everyone, is unbearably uptight and uses people. In a nutshell, she's a huge, fat, f**kin' phony.
Was Marnie looking for validation? A little company? In any case, Ray quickly tells her that it's probably best if they keep their little sexcapade on the DL.
"Go f**k yourself. Like I'd advertise this," she spits back.
I have to hand it to Marnie: She is trying to be a better person and friend in her own way. Her efforts are just falling very, very flat. Better luck next time?
Overall self-involvement: 5.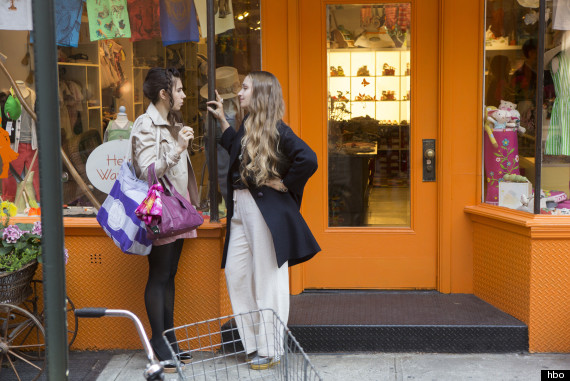 Like Marnie, Jessa is on a bit of a self-improvement kick. But instead of trying to get to the root of the problem, she watches episodes of "Forensic Files" all day and uses Shoshanna as a sounding board.
"Can you believe that my friend told me she died so she didn't have to hang out with me?" she asks Shoshanna, who frustratedly tells her cousin that, yeah, she totally gets that.
Although Shoshanna goes on to tell her that if she really wants to get it together she needs to, like, start conditioning her hair, Jessa decides what she truly needs is a touch of innocence.
So she decides to apply for a job at a baby's clothing store.
"You have a criminal record!" Shoshanna cries in an effort to stop her.
Here's to hoping this innocent new gig of hers works out a little better.
Overall self-involvement: 5.
This time around, Shoshanna's words are directed at Jessa. After telling her to please stop talking, noting that her recent hijinks have taken a serious toll on her GPA, she goes in for the kill.
"It's really important to my 15-year plan that I get into a good business school because I don't want to become like my friends and family, you included, no offense." Way to kick a girl while she's down.
This whole "adventurous" phase Shosh has entered isn't doing her -- or anyone else -- any favors.
Overall self-involvement: 9.
"Girls" airs on Sundays at 10 p.m. EST on HBO.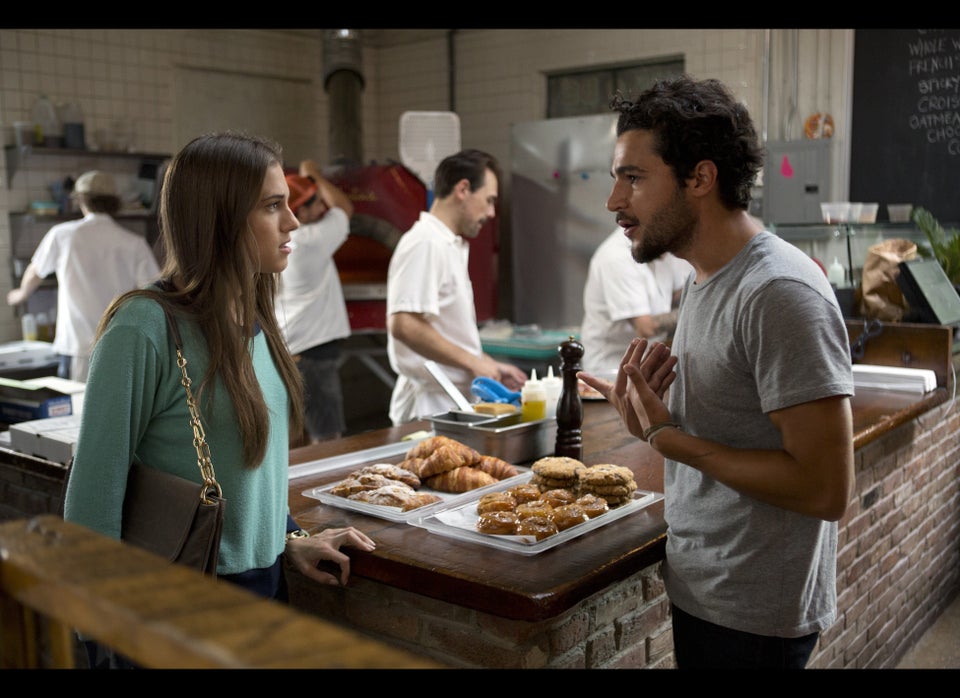 'Girls' Season 2 Photos
Related
Popular in the Community