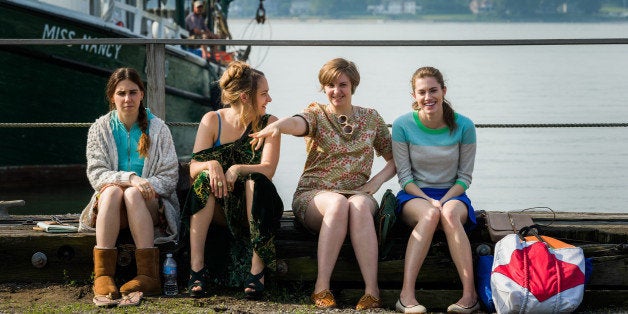 Here at HuffPost Women, one of the things we love most about Lena Dunham's HBO show, "Girls," is the incisive, witty and hilarious dialogue that Dunham and the rest of her writing team come up with every week. So instead of simply recapping Season 3, we decided to pick five quotable gems from each episode.
Marking the start of the second half of the season, this episode offered some of the most gratifying dialogue of the series so far. Marnie, uptight as ever, hosts a girls weekend at her mom's friend Suzanne's beach house (because who doesn't have a mom's friend Suzanne?) where she hopes the four girls can "heal" -- at least as far as social media is concerned. When a scantily-clad Hannah runs into Elijah on the street, the two reconcile, and Hannah invites him and a few hangers on back to Marnie's. This disrupts Marnie's plans for an extravagant French meal for four and enough wine-fueled nostalgia to cancel out two years of passive aggression. Eventually, the night gives way to dancing and derision, and Shosh drops some of the most incredibly satisfying truth bombs we've ever heard.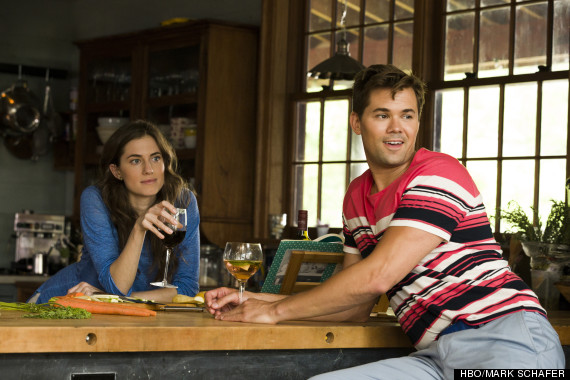 1. Hannah on "Spring Breakers": "I thought that movie was the perfect blend of art and commerce."
2. Jessa's #1 rule for swimming: "I can't go in open water unless I'm menstruating."
3. Marnie on the realities of modern friendship: "Guys, we're so disconnected now. I thought that this would be a good opportunity to have fun together and prove to everyone via Instagram that we can still have fun as a group."
4. Shosh calling Hannah out on her well-documented narcissism: "Seriously, I have never met anyone who thinks their life is so f**king fascinating. I wanted to fall asleep in my own vomit all day listening to you talk about how you bruise more easily than other people."
5. Jessa defending Shoshanna's intellect: "I'm going to stick up for Shosh on this one and say that I actually have seen her read the newspaper on her phone."
REAL LIFE. REAL NEWS. REAL VOICES.
Help us tell more of the stories that matter from voices that too often remain unheard.
BEFORE YOU GO