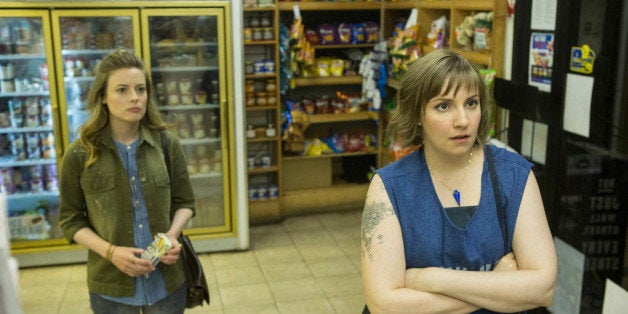 Here at HuffPost Women, one of the things we love most about Lena Dunham's HBO show, "Girls," is the incisive, witty and hilarious dialogue that Dunham and the rest of her writing team come up with every week. So instead of simply recapping Season 4, we decided to pick five quotable gems from each episode.
Episode 7: "Ask Me My Name"
At the start of this episode, Hannah starts a new career as a substitute teacher, drawing connections between the Oedipus Complex to the "MILF" in an inventive, albeit inappropriate, pedagogical style. A strapping fellow educator, Fran (Played by Jake Lacy, who we recognized for his role in "Obvious Child"), invites Hannah to drinks, which she accepts in her first inaugural post-Adam date.
Hannah interrupts a great first date to drag an oblivious Fran to Mimi-Rose's art show, where Marni and Desi also happen to be. As is Adam, who confronts Hannah about the ambush. Turning the tables, Hannah claims his instant recognition of her "in a crowd of 40-70 people" is proof he's not over her. All in front of Fran. Poor Fran.
Without Fran, Hannah follows the art coterie to the after-party. Mimi-Rose insists she and Hannah ride together, while Adam is stuck with Mimi-Rose's former partner Ace (Zachary Quinto) who declares his intention to get MRH back. A series of "only in New York" events -- a tumbled octogenarian there, a bodega robbery there -- allow an odd, yet touching kinship between Hannah and her ex-boyfriend's new girlfriend. Mimi-Rose even offers to give Adam back to Hannah through a fun little creative project. Hannah, naturally, rejects the idea. Still, by the episode's end, Mimi-Rosie has fully endeared herself to Hannah through multiple laundromat soliloquies. In the most tender moment between the two since last season, Hannah is moved to tell Adam that "she gets it."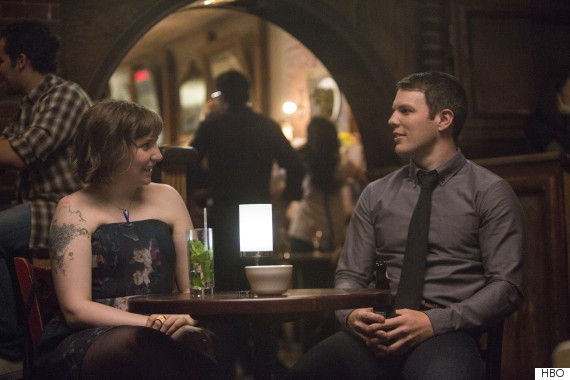 1. Hannah on why she masturbates before going out on a date: "That's what you do before a date. so the sexual tension doesn't overwhelm the evening, so you can think."
2. Elijah consulting on Hannah's outfit choice: "I mean if you want him to think you killed your kids and have been living in the Florida panhandle, knock yourself out."
3. Fran on his occasional quid pro quo teaching style: "Joe and I have an arrangement. He brings me a juice box, and I don't fail his older sister."
4. Mimi-Rose explaining the synopsis for her book: "It's a psychosexual thriller told from the perspective of a dead woman who solves her own murder using this hologram technology she invented."
5. Jessa on her romantic future with Ace: "I'll be pregnant with his twins by May."
Support HuffPost
The Stakes Have Never Been Higher
Related
Before You Go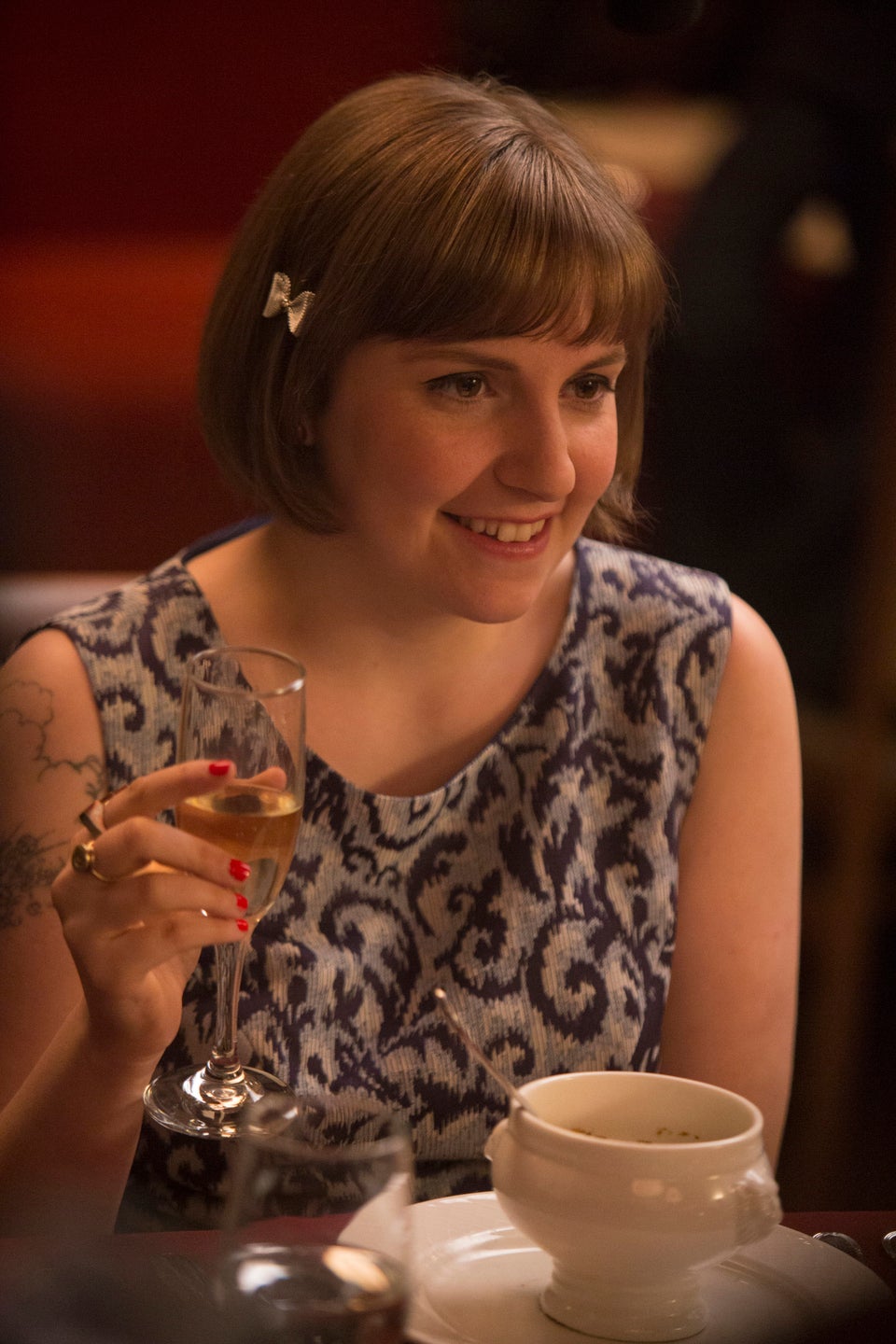 "Girls"
Popular in the Community