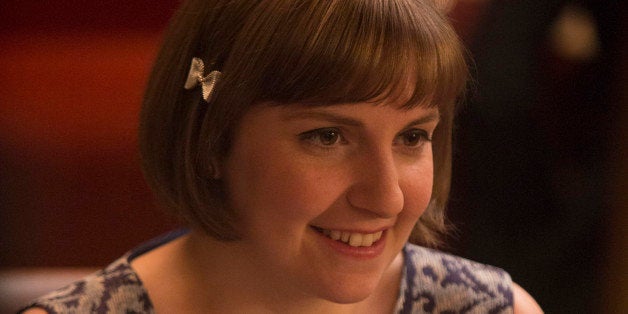 "Girls" is back! And if you watch television shows live when they air -- do people do that anymore? -- you skipped the Golden Globes on Sunday night to tune into the Season 4 premiere. "Iowa" was a profound tapestry of uncomfortable moments that, let's be real, mostly involved Marnie playing not jazz at a painstaking jazz brunch. Here were the most awkward moments from the Season 4 premiere that we're still cringing over:
Spoiler alert if you haven't seen "Girls" Season 4, Episode 1 "Iowa."
Adam's speech about Hannah taking "steps in a series of random steps." We know Adam isn't the best public speaker, but we definitely wouldn't want him giving a toast at a wedding or a eulogy at a funeral. This may have been the most uncomfortable Hannah & parents dinner yet.
Adam's anti-depressant commercial. The casting was certainly on-point for the ad (who's more moody than Adam?), but we're still curious what major plot points were edited out of the final commercial.
When it's impossible to tell what oral sex act Desi is performing on Marnie to make her butt jiggle that much.
When Shosh's parents, Mel and Mel Shapiro, fight over what what address her diploma should be sent to, because they are not sure which Mel Shapiro is the Mel Shapiro in question.
When Natasha Lyonne appears as a dramatic equestrian who cannot say "unconscionable."
Whatever outfit Natasha Lyonne is wearing to play the part of a dramatic equestrian who cannot say "unconscionable." (Sorry, but high socks and flip-flops will never be a thing, never.)
When Marnie tells her mom they don't have the same color face.
When Marnie's mom acts just like your mom, taking excessive photos of your friends to immediately post them on her Facebook.
When Elijah blatantly lies about saving a kitten.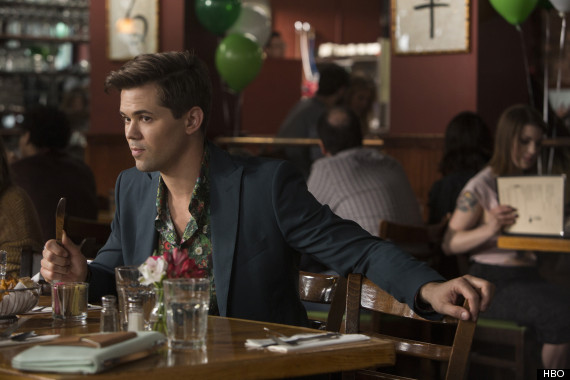 When Elijah sees his ex-boyfriend have brunch with a bunch of basics named Lisa.
When Marnie watches Desi make out with Clementine like a hungry bear guarding its young.
When Marnie says, "Thanks, girl!" to Clementine.
When Marnie says, "Or are we Marnie and Desi? We'll talk about that later, SIR." Nope.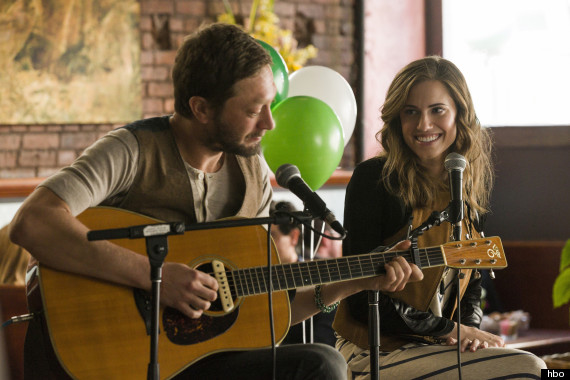 When Marnie says, "Maybe I'll scat for you, do a little rap." (Let's all take a moment to thank Lena Dunham for not turning this proposition into a reality.)
When Marnie cries inside of the jazz brunch.
When Marnie cries outside of the jazz brunch.
When Marnie thinks the thing Judy Garland and Lady Gaga have in common is that they're white.
When Marnie starts crying while holding all of Hannah's lamps.
The sound Marnie makes while crying while holding all of Hannah's lamps.
"Girls" airs on Sundays at 9:00 p.m. ET on HBO.
Calling all HuffPost superfans!
Sign up for membership to become a founding member and help shape HuffPost's next chapter
BEFORE YOU GO