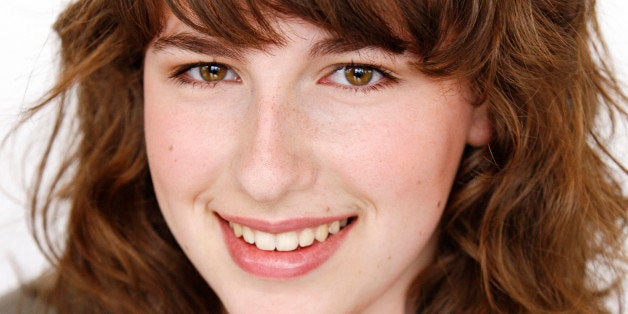 Nor is there any doubt that the persistent gender disparity in STEM (science, technology, engineering, and math) fields represents a big problem for our competitiveness as a nation as well as for individual women.
Sara Sakowitz, a 19-year-old freshman biomedical engineering major at Columbia University and a budding entrepreneur, has her own strong views on the matter. As she wrote in the Washington Post last year:
"I believe that in their earliest years, girls lose their spark--they succumb to societal hurdles and mental obstacles that have existed for as long as they can remember. Instead of imaginary genetic weaknesses, girls battle false portrayals of female scientists in the media and fight against the unconscious, unspoken rule that only men belong as the leaders of the world."
And Sakowitz certainly knows a thing or two about science.
Growing up in Long Island, Sakowitz told the Huffington Post in a recent interview, she used to hang out at the medical office of her parents, both pulmonologists. Later, at an all-girls private high school on Manhattan's East Side, she led the robotics team. When she wasn't hitting the books or turning a wrench on a bot, she was interning in the lab of Dr. Vivek Mittal, a cancer researcher at Weill Cornell Medical College.
Salkowitz's work at the lab also led her to participate in the prestigious Intel Scientific Talent Search in 2014. She was named a finalist for her project, which was entitled "A Novel Approach for Metastatic Breast Cancer Therapy: Pharmacological Inhibition of EZH2 Histone Methyl Transferase Activity Suppresses Cancer Stem Cells and Induces Epithelial Phenotype."
Another outgrowth of Sakowitz's interest in science is Blue Moon Box, a startup described on its website as "a monthly subscription service that gives kids access to exciting, fun science projects--as well as related creative activities--to make science engaging and accessible at an early age."
To learn more about Sakowitz and her unique perspective on girls and STEM, HuffPost Science posed a series of questions to her. Here, lightly edited, are her answers:
How did you get interested in science?
My first passion was reading. Although many of these books didn't necessarily focus on science, they let me imagine worlds outside of my own. I remember having a great time with simple science experiments I conducted at home, and thinking about how much fun I could have as a scientist when I grew up.
What role did your parents play in cultivating your interest in science? How about your teachers?
My parents and friends support me tremendously. My parents learned to accept the long hours I spent at the library and the messes I created in the kitchen in the name of science. My friends understood my enthusiasm and dedication, and forgave me for missing countless lunches or movie nights. At college, I'm excited to have finally found teachers who understand both my passion for cancer research and my excitement for the other fields that interest me.
You spent more than two years working in the cancer research lab. What did you take away from that experience?

I feel honored to have worked with the amazing scientists I met. They taught me a tremendous amount, and I'll always be grateful that they took a completely untrained teenager into their laboratory and gave me both guidance and freedom. They really showed me how exciting cancer research is, and that has shaped my dreams for the future.
Has anyone ever said anything to discourage your interest in science?
When I was younger, I didn't realize that many girls were deterred from science: I had decided that science was something I wanted to study further, regardless of my friends' other interests. Personally, I have met negativity, especially in my extracurricular activities, but I try my hardest to push past it and keep doing the things that I love. I hope to continue writing about my experiences as a young woman in science, engineering, and entrepreneurship as I move through my career.
What's your goal with Blue Moon Box?
To encourage girls and boys to fall in love with science by making science engaging and accessible through fun experiments and interesting projects, all centered on stories and characters they can connect with. As kids read along with their favorite characters, they can ask questions and solve challenges through applicable science experiments. Learning how to question and explore through science was an exciting part of my childhood, and I want to give that same experience to kids across the nation.
What career do you intend to choose?
I am interested in an M.D./Ph.D. once I graduate from college, so that I can work on life-saving treatments in the lab while listening to the needs of patients in the clinic. But throughout college and eventually my career, I would like to pursue every venture that excites me. I want to surround myself with people who are just as enthusiastic about their own projects as I am about mine. I don't think that glass ceilings or societal stereotypes will hold me back.
What would you like to say to girls about science and technology?
I would tell them to continue pursuing their interests, no matter how many obstacles they might encounter along the way. I would tell them to find role models, whether they look up to the people around them or even their favorite characters in the books they read. And I would encourage them to keep questioning their world and pushing the boundaries of what we know to search for answers.
What would you like to say about science/technology to teachers and parents?
To the teachers and parents: please remember that asking questions is the most important part of the scientific process, and encouraging a child to ask millions of questions allows her to develop an open mind. Every question should be applauded, because the questions are far more important than the answers. Encourage her to dream big and imagine worlds far different from her own. Teach her that she has the power to define her own identity, no matter what her peers might say.

Related
Before You Go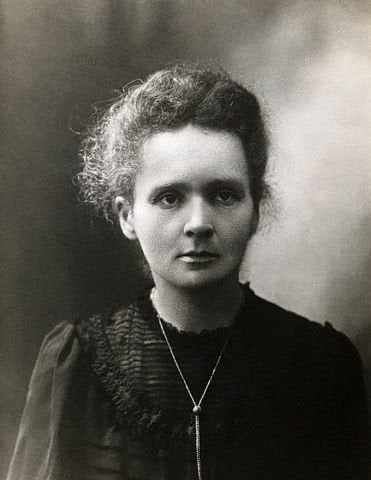 Women Nobel Prize Laureates in the Sciences