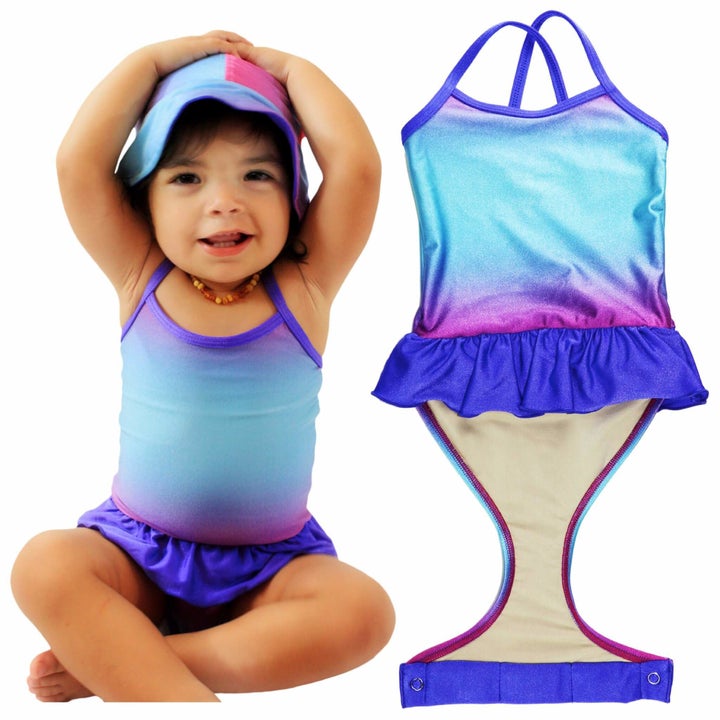 Their company, Fasten, makes girls' swimsuits that come undone at the waist with the use of magnets and fasteners (like on a onesie), making it much easier to remove a suit for diaper changes, bathroom visits or other unpredictable scenarios that parents know all too well.
See how the swimsuit works below.
Alexis Castellano and Jill Slater are the women behind the brand. After becoming frustrated with the various fits of two-piece swimsuits and tankinis that they found in the girls' clothing section, they turned to Castellano's mom, a retired fashion designer, to figure out a solution for a more efficient one-piece bathing suit.
"We're two moms that just wanted to make our lives easier," Castellano told HuffPost.
Fasten, which launched in 2014, offers swimsuits in sizes 6 months, 12 months and 18 months, as well as 2T to 10 for older girls. The larger sizes include a magnet on the back that helps keep the suit out of the way when it's undone. The company also offers leotards with the same design. Currently, everything on the company's site is under $40.
The idea sprouted from an issue Castellano and Slater were facing, and they figured many other parents would appreciate this subtle change in the swimsuits. But the simple design has become much bigger, especially among parents of kids with disabilities and other challenges.
The Fasten swimsuit design is more accessible than a typical one-piece swimsuit, which must be pulled on and off. Castellano said that since she and Slater started the company, they've had parents whose kids have autism or Down syndrome or require the use of feeding tubes or other devices reach out to thank them.
"We've heard from a lot of them," Castellano said. "Many of their kids do water therapy. They're in the pool a lot, so it makes sense."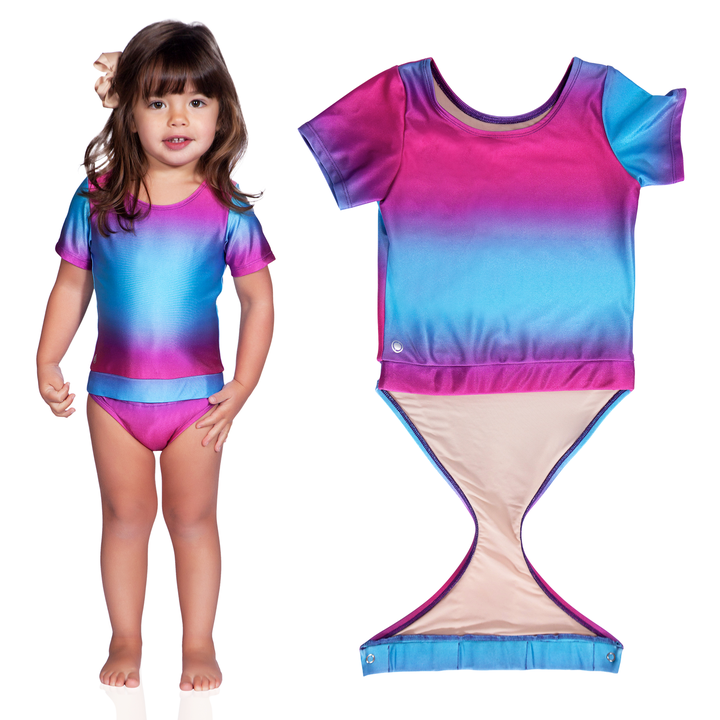 The company has garnered a lot of buzz this summer, so inventory is going fast, according to Castellano. Because of this, she and Slater decided to put up their next collection for preorder earlier than they had planned. It's expected to be shipped in November.
This year the Fasten team attempted to raise funds to make its signature swimsuits for women but didn't raise enough money. Castellano said the company will likely do another push for that expansion, since she has heard from many women that they would love for the swimsuits to come in even bigger sizes. Long-sleeve swimsuits are in the works for kids.
Additionally, she said, she and Slater would like to team up with large companies like Target and Zappos that are paving the way for more inclusive clothing — such as adaptive, plus-size and maternity wear — and license Fasten's patented design to ensure swimwear is included in such collections.
"We really love the adaptive aspect of the suits," Castellano said. "We're not just making an everyday mom's life easier. We're helping the community to feel like they can wear the bathing suit just like anyone else."
Before You Go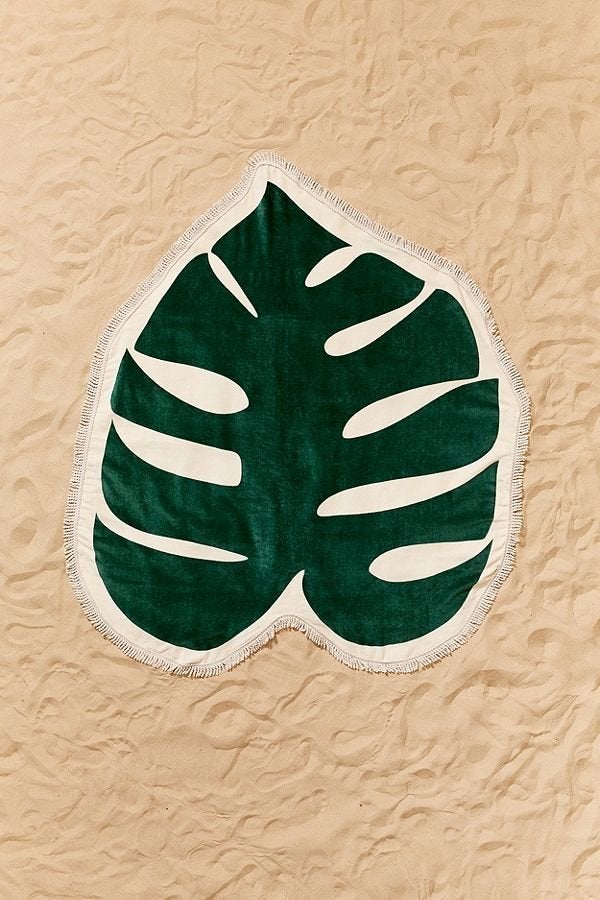 Fun Beach Towels