Organizers in Utah are starting what they believe to be the country's first girls-only tackle football league this month, and it already has a marquee player.
Sam Gordon, whose viral 2012 highlight reel led to a Super Bowl invitation and her very own Wheaties box, had no problem in helping to create interest in the Utah Girls Tackle Football League. League president Crystal Sacco said that the team rosters for the fifth and sixth-grade girls were filled within five days of the announcement.
"My friends were so excited to play football," Gordon, 12, said in a release.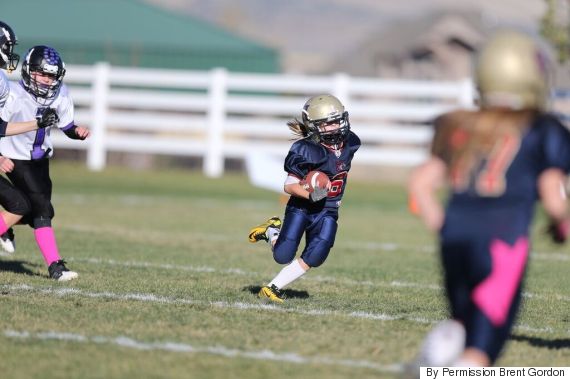 Sam Gordon, pictured in a 2014 full-contact game with the boys, will now play in a league with only girls.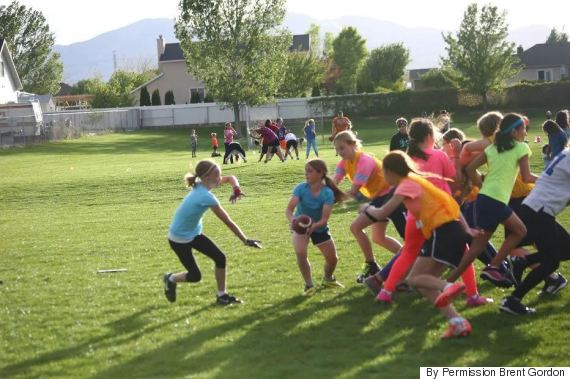 Sam Gordon hands off during a recent workout of the Utah Girls Tackle Football League.
Just four teams are participating so the league can keep costs down, Brent Gordon, who is the co-founder of the league and Sam's father, told The Huffington Post. Teams will play a three-game schedule in West Jordan, Utah, starting Saturday.
"To be honest, I was nervous about how many girls would sign up," Gordon said. "So I was super happy at the response."
"The best part was hearing from parents who approached me to tell me how grateful they were that we started this league," he added in a statement. "Their daughters had been begging them to play tackle football, but parents were concerned about letting them play with the boys. That's what this league is all about: fulfilling the dreams of girls who want to play football."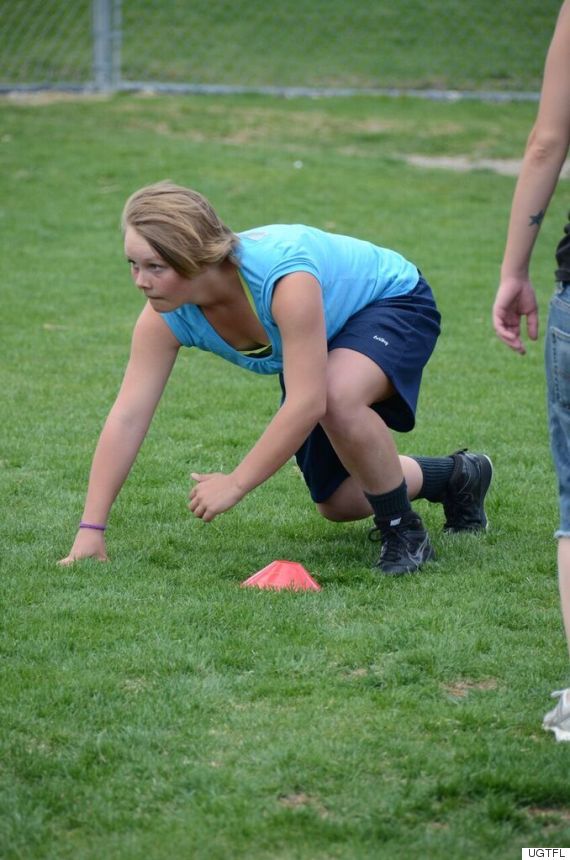 A player works out during the league's orientation day. The Utah Girls Tackle Football League begins play on Saturday.
Sam's presence will certainly give the league visibility. Her speed, agility and toughness against boys caught the attention of the nation in 2012 when she was just nine years old. She took a year off from full-contact football to concentrate on soccer, but returned in 2014.
"It's our hope that this league can serve as an inspiration and model for similar girls tackle football leagues across the nation," Sacco said.
Here's the YouTube video that started it all for the league's star player, Sam Gordon:
Before You Go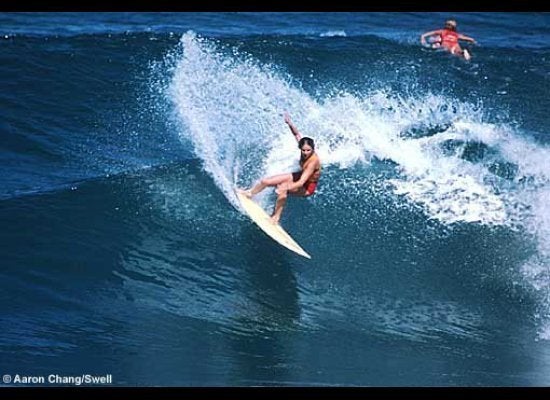 21 Photos That Showcase Women's Athleticism
Popular in the Community