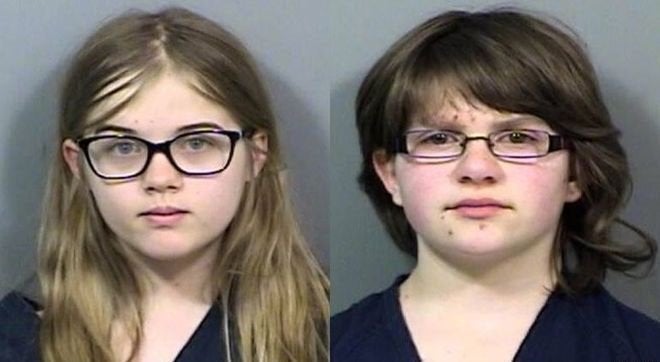 Two girls accused of attempting to murder a classmate to please a fictional horror character named Slenderman will be tried as adults, a Wisconsin state appeals court ruled Wednesday.
The decision was based on the court's belief that Anissa Weier and Morgan Geyser, who were 12 at the time of the 2014 attack, would not receive long-term mental health treatment if convicted and sentenced in a juvenile court, according to a copy of the decision.
Geyser has been diagnosed with schizophrenia and oppositional defiant disorder since her arrest. Weier was diagnosed with a delusional disorder and a condition known as schizotypy, the Associated Press reported.
Experts testifying said that their disorders made them susceptible to believing in the made-up character.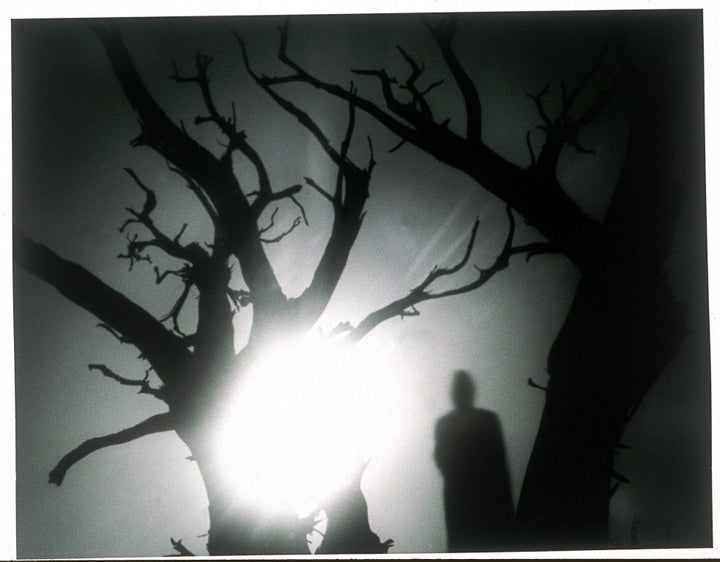 Both of the girls are now 14 years old and charged with first-degree attempted homicide. The Huffington Post is naming them because they are charged as adults and their names have been made public. Wednesday's ruling could still be appealed to the Wisconsin Supreme Court, however.
In making Wednesday's decision, the court heard that Geyser has consistently refused to take medication for her illness.
She instead prefers to reside in "the fictional world that she has operated in and have contact with the fictional characters that she's had contact with in the past," testified Dr. Deborah Collins, who is the president of Behavioral Consultants, Inc. and Director of the Wisconsin Forensic Unit.
Geyser has additionally reported hearing voices from a person named Maggie and having visits from characters from the "Harry Potter" stories, including Voldemort and Snape, Collins testified, according to the court documents.
Wisconsin state law automatically considers anyone aged 10 or older who is charged with first-degree attempted homicide as an adult. The girls' defense attorneys had argued, however, that if they are tried as adults they will not receive proper treatment in the adult prison system.
The court noted, though, that if convicted and placed in the juvenile system, there's a good chance that they could be out on the streets within as little as three years of a five-year maximum sentence. They would then no longer be monitored or treated by the state.
"[T]here has to be assurance that [this] doesn't happen again, assurance to the public that [this] doesn't happen again," the circuit court stated.
Both girls have said that they were trying to gain Slenderman's favor when they stabbed their victim more than a dozen times during a game of Hide and Go Seek in the Milwaukee suburb of Waukesha.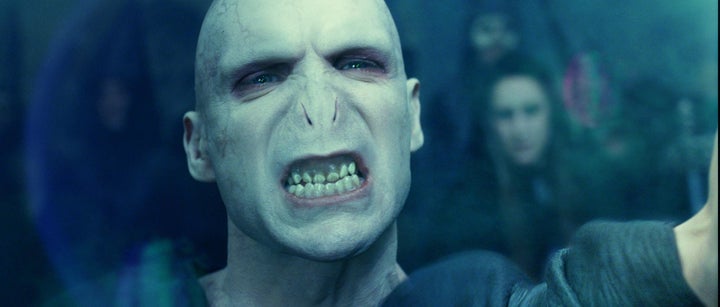 "Many people do not believe Slenderman is real [and we] wanted to prove the skeptics wrong," one of the girls said, according to the complaint filed in 2014 by the Waukesha Police Department in southeastern Wisconsin.
The 12-year-old victim was found on a roadside while her alleged attackers were later that day tracked down on the outskirts of the city. They told police that they were heading to the Nicolet National Forest where they'd live with the fictional creature and his servants in his mansion.
At least one of the girls told police that she believed she would need to "physically kill someone" for them to "become proxies of Slender," according to the criminal complaint.
"The circuit court was clear in its conclusion that this was not an accidental or impulsive crime; it was 'violent,' 'premeditated,' and '[t]here was a conscious decision at the time of the offense to let the victim die,'" the court's decision reads.
A lawyer representing Geyser reached by The Huffington Post expressed disappointment in the court's decision and said they will consider appealing in the coming days.
This story has been updated with comment from a lawyer representing Morgan Geyser.
Related
Popular in the Community