Any girls trip is likely to come with a lot of laughs, a few mistakes and memories that last a lifetime ― but leave it to four magical ladies in Hollywood to show you how it can be done.
Queen Latifah, Jada Pinkett Smith, Regina Hall and Tiffany Haddish pack their bags and head to New Orleans for a fun getaway in "Girls Trip," a new summer movie widely releasing in theaters on Friday. The film follows these four women, each with distinct personalities and different lifestyles, as they reunite for an adventurous weekend that comes with almost as many regrets as winning moments.
"Girls Trip," which is billed as a comedy, doesn't just deliver on its laugh-out-loud scenes, but also carries resounding messages about black women engaging in self-care and sisterhood, something Hollywood has not always embraced ― but should.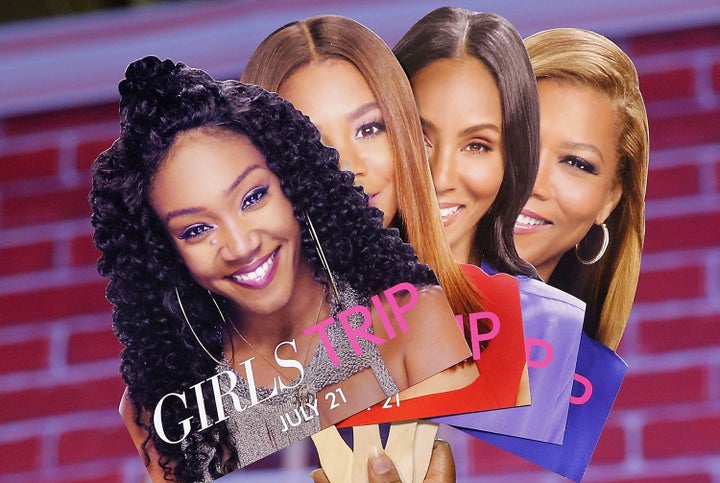 What makes "Girls Trip" so great is that it shows black women as they are: Unapologetic, carefree, flawed and human. Through its comedic approach, the film gives space for these women to act reckless, reckon with their wrongdoing and re-examine their actions in a way that is raw, real and rarely represented on the big screen. It is a deliberate message and one producer Will Packer and director Malcolm D. Lee kept front of mind when casting for and crafting the film.
"There's a complexity to the imagery of black women," Packer said during a recent panel discussion on the movie. "Black women, historically in media, have been either over-sexualized, hyper-angry, or super saintly. Those aren't real people, those are caricatures. The opportunity to show real people ... was important."
""[Sisterhood] is about really holding each other accountable to be our very best and loving each other when we were our very worst.""
Negative portrayals of black women have flooded Hollywood for too long. This has partly led to a movement by people of color who demand more diverse representations of black men and women in TV and film. These calls have grown louder in recent years, especially in light of the little black representation at the Oscars and the award show's long history of handing out many of the few awards African American actors have received to those who have played stereotypical roles such as nannies, slaves or criminals.
Viewing black people through such narrow lenses is not only limiting but can also dangerously affect how people of color are perceived and treated by others. Black filmmakers ― like Lee, Ava DuVernay and others ― have taken it upon themselves to change damaging narratives around people of color and to represent black people on screen in roles that are fully realized, dynamic and, oftentimes, inspirational.
"I know that we have so many varying images on television and so many reality shows and I think sometimes we don't always get to see often enough ... the actual sisterhood black women have for each other," Hall told HuffPost in a recent interview discussing the importance of "Girls Trip." "We really wanted to show that there's a lot of love and support and connection between us."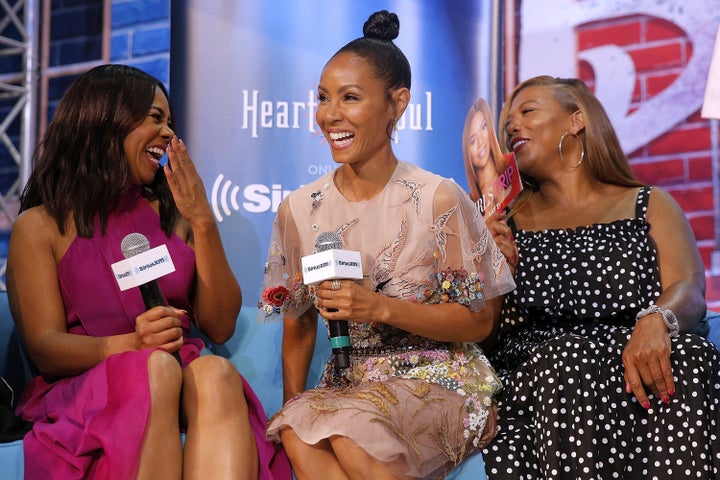 "Girls Trip" is set at the Essence Festival, a multiday cultural event designed for and by black women. The festival, which promotes sisterhood and solidarity, serves as the perfect setting for the four women to absorb new experiences, meet new people and make new memories. Along the way, the women are met with challenges and are forced to maneuver through them while relying on the love and support they have for each other. Ultimately, the film establishes exactly why nothing else matters when maintaining their sisterhood is the only thing that does.
"I think it's really important that we show that as black women that we do that for each other. That we're not always arguing and screaming over a man," Hall said. "Sisterhood is about rooting for each other and loving each other and, even if you can't, it's about being honest enough to find a way to be able to engage and rejoice for another."
"It's about really holding each other accountable to be our very best and loving each other when we were our very worst," she added.
"It's important for women to see that," Haddish said. "We get so caught up in what we look like, or this image thing. Forget that, just be you!"
At its core, "Girls Trip" truly serves as a film that embraces and celebrates this sense of sisterhood. Together, Hall, Latifah, Pinkett-Smith and Haddish are breaking the mold around how black women are represented on the big screen and showing how multidimensional and carefree we can be.
"We really wanted to show that there's a lot of love and support and connection between us," Hall said of her castmates and the film. "We are enlightening and encouraging and helping each other evolve every day."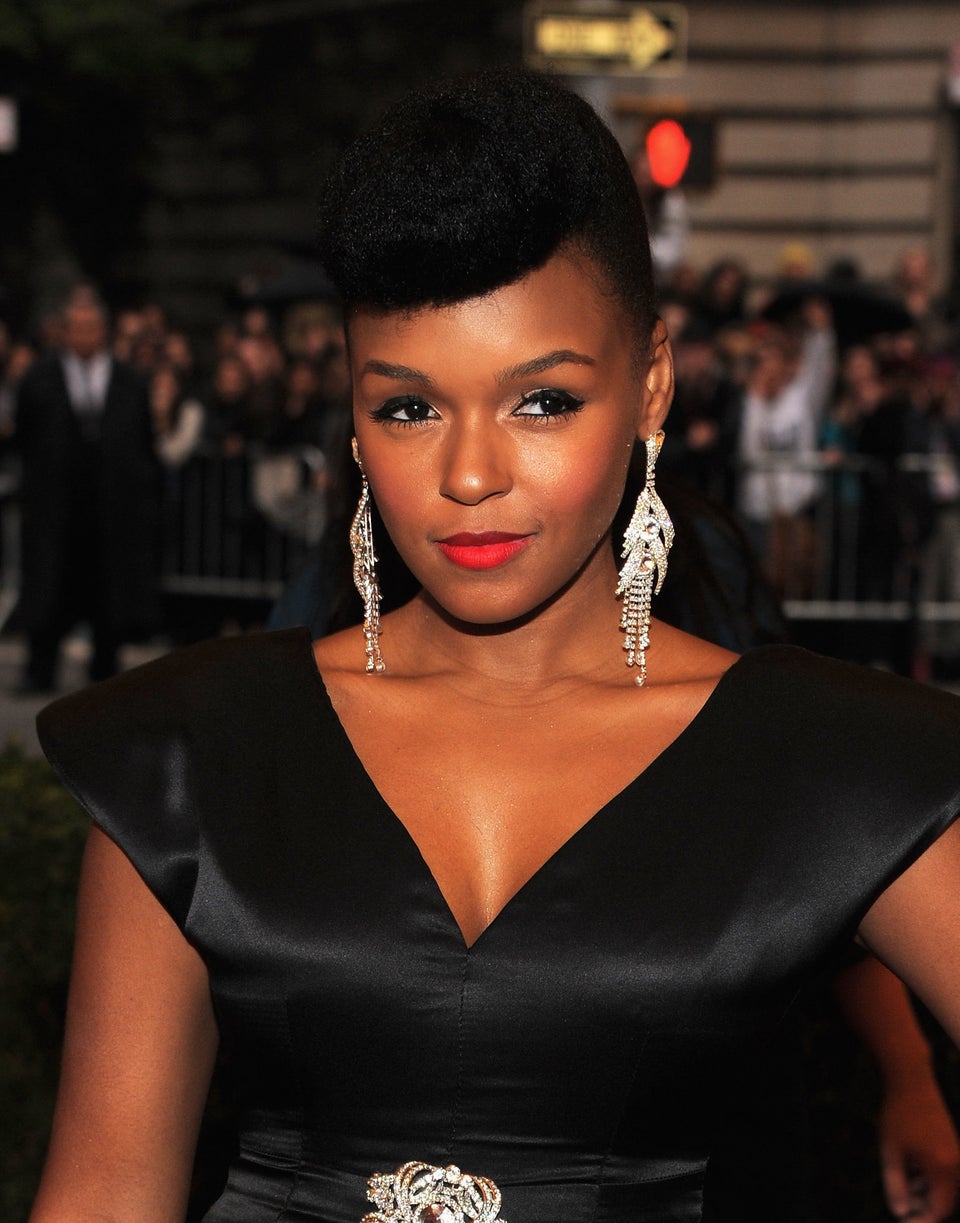 Beautiful Black Women Of Hollywood
Popular in the Community