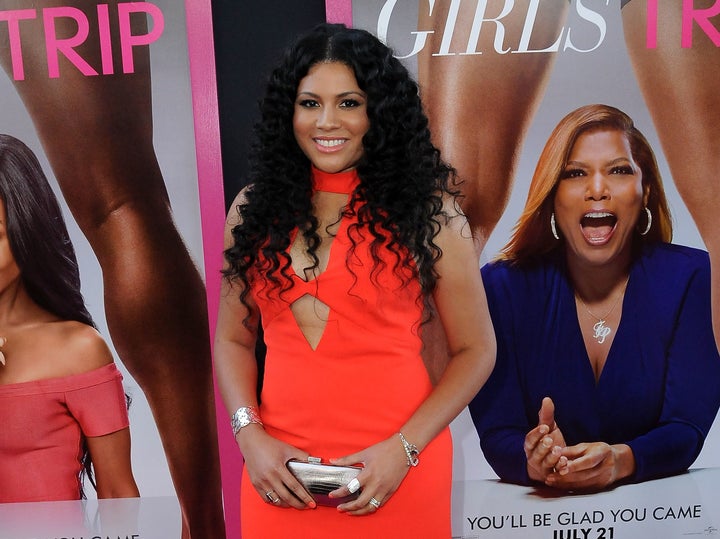 In a guest column for The Hollywood Reporter, the film's screenwriter Tracy Oliver says since the movie's success, her experience in pitch meetings has drastically changed. While some of her scripts and ideas would have been turned down before for being too "niche," she said things seem to be changing.
"Because of the success of 'Girls Trip,' meetings have become night and day from before," she wrote in the column, published Friday. "I've been wanting to do a ′Girls Trip'-esque TV show for a long time, and just a couple years ago, I was told there's no audience for that. Now that idea has resurfaced as a viable TV series."
"Every day, I'm getting calls from studios and networks bringing me in about scripts to rewrite or ideas to critique that don't have any black characters whatsoever," she added. "It's a beautiful thing, that Hollywood may be coming around to the idea that even if people have different cultural perspectives, that we're all just human."
The movie's overwhelming success has somewhat shifted the way some executives view films starring black characters, according to Oliver, but she says there's still room for growth. 
She shared five tone-deaf comments that she and colleagues have heard in meetings recently, including, "Instead of surgeons, can they be gospel artists or hip-hop dancers?"
"I thought I was going to be an actor and then at Stanford I was kind of frustrated with the lack of opportunities I was getting as a performer," she told the magazine in October. "That's when I realized that if I was going to change that I'd need to learn how to write, direct and produce."