Nearly half a million refugees have crossed the border from South Sudan into Uganda since July 2016, according to the UN Foundation, Girl Up Deputy Director, Anna Blue.
"Right now, with the massive refugee crisis there is also a crisis of conscience in terms of how the world is responding. Uganda is a model for other countries. The government is giving them land, and access to schools or jobs. Right now, you are not seeing this type of welcome mat for refugees in very many other parts of the world," she says.
One of Girl Up's partners, UNHCR the UN Refugee Agency, provides critical assistance to refugees in the form of food, medical assistance and transportation to a settlement, within 24-48 hours of arriving. Blue recently traveled to Uganda with Girl Up celebrity champion, Cara Delevingne to meet with refugee girls.
"The first day in the field I met Janet, a 17 year old who had just walked a week and a half to safety and was waiting for the bus to take her to the settlement. She had just been through horrific trauma, and yet was so clear in her goals. She wants to finish school, she wants to go to university, she wants to become the Minister of Finance. Here she was, less than two weeks after seeing her home burned to the ground and fleeing a war, and her incredible resilience allowed her to still carry her dreams so close to her heart. It was amazing."
Girl Up's partnership with UNHCR has managed to help provide nearly 5,000 girls with uniforms, textbooks and supplies to go to school for a year. Blue said that this is just a small part of the work that Girl Up does.
"We have an incredible community of girls and young women who are coming together for gender equality. They join from all over the world and we give them resources and the tools they need to advocate and create real, tangible change for girls everywhere," said Blue.
Any girl can get involved and start their own Girl Up Club. "It is so easy. All you need are five girls and one adult advisor, counselor or teacher and you can start creating change," she said.
Blue said that Girl Up empowers their club members to create their own path to leadership. "Some girls are really strong advocates and work to make a difference on Capitol Hill. Others build their own personal brand on social media to influence change, and still others raise money to impact the lives of girls".
For anyone wanting to support Girl Up, the organization takes donations. "Pay attention to what's happening to girls and women around the world. Right now it's so critical, and all organizations that empower girls need your help."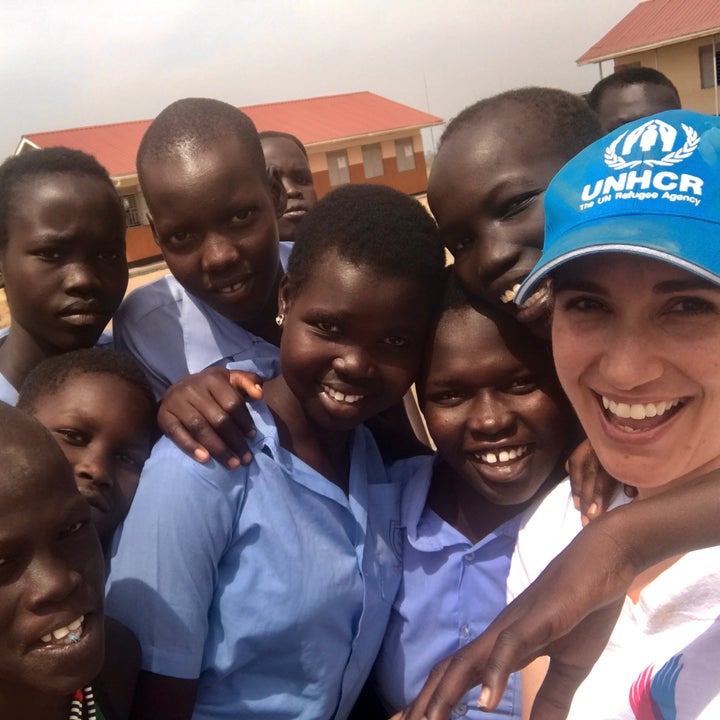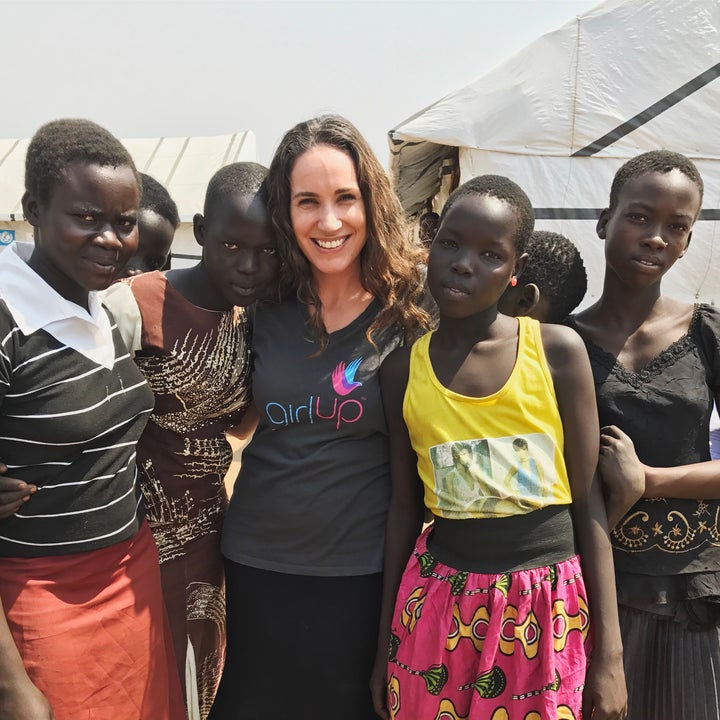 Popular in the Community