January 29th, 2009, wasn't your typical Thursday, at least not for me anyway. On this day, President Obama signed his first piece of legislation, the Lilly Ledbetter Fair Pay Act. Quite simply, this law makes it easier for women to effectively challenge unequal pay. This law struck a chord within me as not only a woman working in the male-dominated tech industry but also as the soon-to-be-mother of a girl--who will undoubtedly face gender inequality at some point during her lifetime. When I began my career 16 years ago, I wanted to work in an environment that was committed to gender equality--especially given the widening gender gap in computer science in the past few decades.
As it stands now, women represent half of the U.S. workforce, but we only hold 25 percent of tech and computer science jobs. This disparity means we have a tremendous opportunity and a great responsibility to raise a new generation of women in technology who think creatively, push the envelope, and who aren't afraid to take risks and impact the world around them (my now 6-year old daughter included.) After all, men and women fundamentally think differently, react to situations differently, and vary greatly in their problem-solving techniques. This difference is a good thing, and I firmly believe that diversity in the workplace is essential to the success of any business.
For the past 16 years, I've had the pleasure of working for global professional services company, Accenture, which supports the vision of improving the way we work and live. This vision is about exploration, and two years ago I began exploring a new role within my company when we partnered with the non-profit organization Girls Who Code. Through our involvement with this important organization, we're helping to inspire, educate and equip young women with computing and professional skills that enable them to pursue technology careers. Our commitment to Girls Who Code reflects our belief that attracting, retaining, and advancing women are all critical to being a high-performance and successful business. I couldn't agree more.
Tricia Barlow, second from left, with three of the students from the 2015 NY Accenture Girls Who Code Summer Immersion Program (SIP) during their SIP graduation ceremony
Taking on this new role felt like a natural next step for me. I saw it as a way to break down the barrier of the male-dominated tech field and help expose young women to computer science and STEM (science, technology, engineering, and math). In college, I majored in computer information systems, and more than 90 percent of my classmates were men. Shortly after graduating, I started working full time as a programmer and was one of only a handful of women on my team. Clearly, this wasn't a field that was attracting a lot of females, and that's always been something I've wanted to change.
Fast-forward to today and the disparity between men and women in tech is still sharply measured. The U.S. Department of Labor says that by 2020, there will be 1.4 million computer specialist job openings. Yet it's expected that U.S. universities will only produce enough qualified graduates to fill 29 percent of those jobs. And just how many of them will be women? This need for qualified workers is why organizations like Girls Who Code are vital. The opportunities for women to work in tech are boundless, and the more women we have working in the STEM fields, the more diverse, balanced, and unique perspectives we will have contributing to today's workforce.
My involvement with Girls Who Code thus far has been incredibly rewarding. I've seen some amazing young women embrace computer science, learning to code (like I did at a young age), and beginning to break the mold of STEM as a male-dominated field.
By 2020, Girls Who Code hopes to provide computer science education and exposure to 1 million young women. For our part, Accenture is hosting Girls Who Code Summer Immersion Programs this year in New York, Chicago, and Atlanta. This will be our second time welcoming girls in our offices in New York and Chicago and the first time in Atlanta.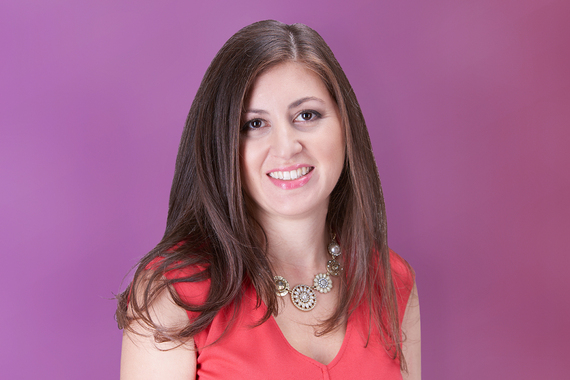 Related