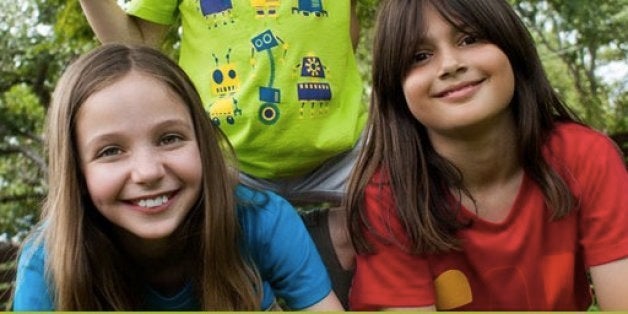 Walk into the girls' department of any clothing store, and you'll be inundated with princess imagery, hearts and more pink than a Pepto-Bismol factory. What's a non-"girly" girl to do?
On the Girls Will Be site, the brand spells out its accepting, feel-good message:
Clothes are one way kids express themselves, which is why it is so important for girls to see more options! So no girl ever thinks something is wrong if she doesn't like what girls are "supposed" to wear. Or stops liking something because she only sees it on boy clothes. We want all girls to be able to find clothes that reflect who they are and what they like. Because there is more than one way to be a girl!
Seeing as the whole "pink for girls, blue for boys" trend has been around since the time of Baby Boomers (yes, really), it's no wonder Girls Will Be has already garnered a following. If we grown ladies can sport androgynous fashions like suit jackets and brogues, why can't the kiddos get what they want, too?
See some of the Girls Will Be t-shirts below.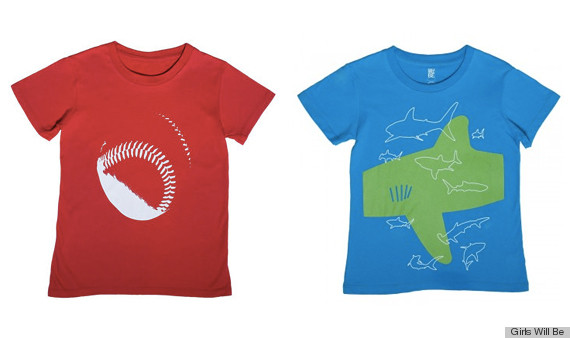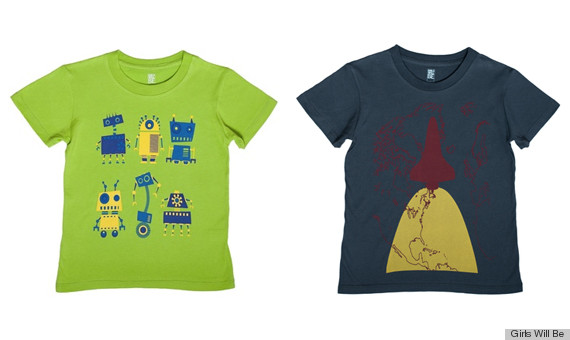 Think any of these kiddos would be interested?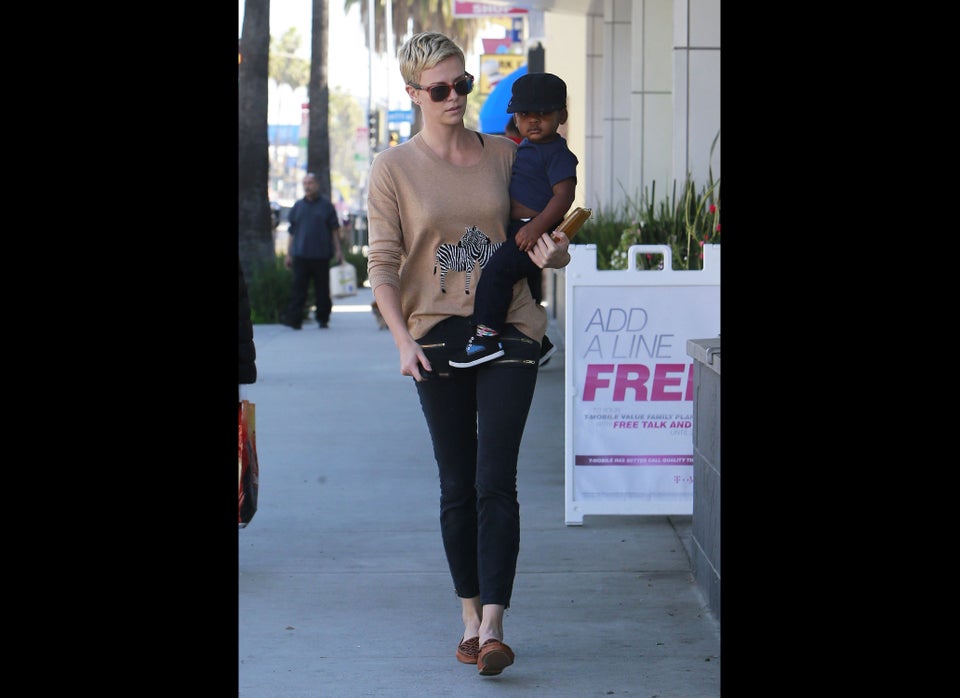 Celebrity Kids: Out And About
Related