A Southern women dressed casually in jeans totes her child in one arm and a shotgun in the other, exuding an air of protectiveness. A female cop surveys a field near a highway, her firearm in tow. A young girl takes pride in a prized accessory: Rather than barrettes or purses, she carries with her a pink gun.
There are countless reasons why women may choose to carry weapons, and Lindsey McCrum's new book, "Chicks With Guns" (Vendome Press, $45) attempts to explore each of them. Hunters, collectors and army members alike are displayed proudly carrying their firearms, setting a beautiful, if sometimes eerie, scene.
"'Chicks with Guns' is filled with images that are strikingly beautiful, yet often have a haunting or unsettling quality," writes former federal prosecutor Stephen L. Meagher, in an essay that introduces the book. "In our time, few subjects provoke the range of emotions that guns do. Thoughts as varied as policies to prevent violent crime, the romance of the Old West, and even the implications of children playing with toy guns come to mind. No matter what images are evoked, the reality is that in this country, fifteen to twenty million women own guns. The sight of women with ostensibly deadly weapons (they are actually unloaded) challenges our preconceptions about the female or maternal role."
As for McCrum herself, she says "I have no personal involvement with firearms. The only thing I shoot are cameras."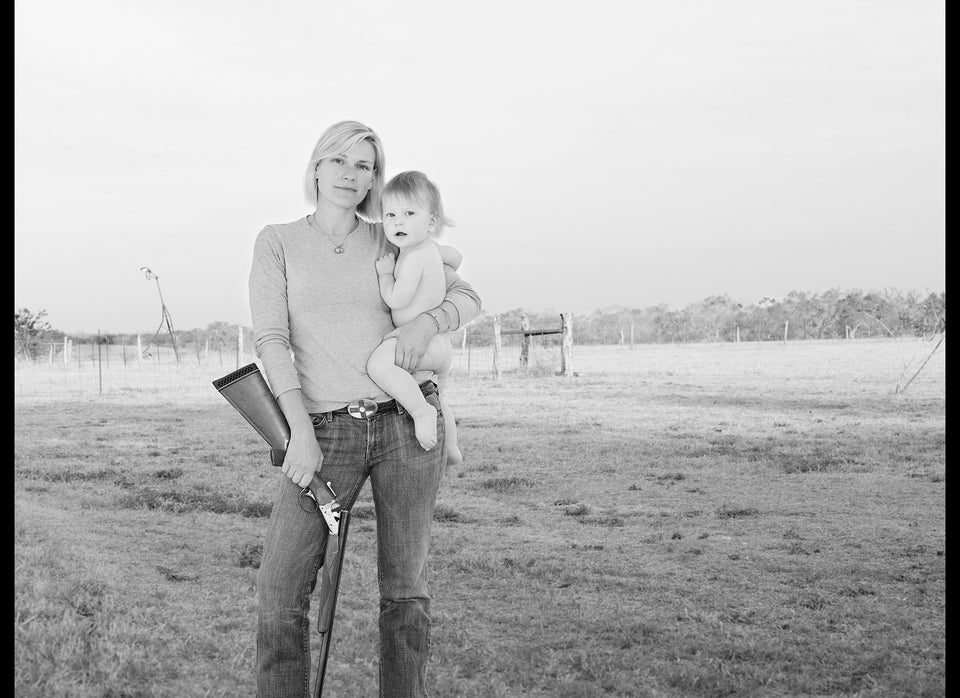 Chicks with guns
CORRECTIONS: Due to a technical error, the wrong photograph was featured under the title "Allie." That mistake has been rectified. The name of the former prosecutor Stephen L. Meagher was also misspelled. That has been corrected.

Support HuffPost
The Stakes Have Never Been Higher
Related
Popular in the Community