Girls may be more likely to envision themselves in leadership roles and gain more confidence when they see themselves reflected in superhero movies and television shows, according to a new study that underscores the importance of on-screen representation.
The findings released Monday by the Women's Media Center, which studies female representation in media and culture, show that girls face a confidence gap compared to boys. But seeing women in superhero and other science fiction roles on screen can help girls "believe they can achieve anything they put their mind to." It also provides them with "impactful sources of inspiration" — more so than when boys see male characters, the authors assert.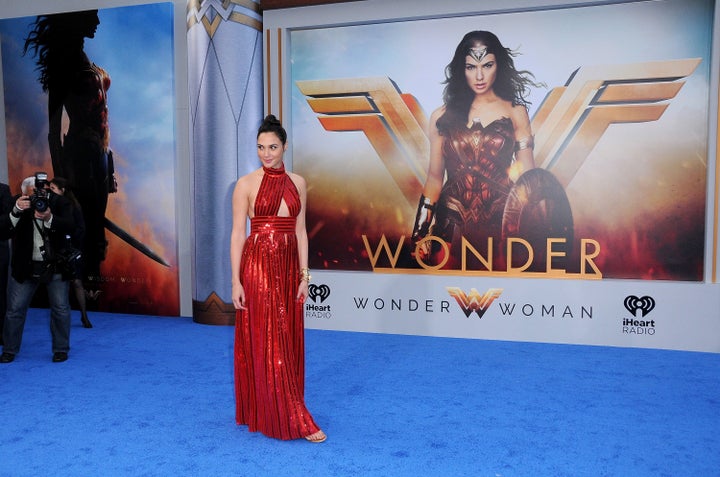 The study, entitled Superpowering Girls, was conducted in conjunction with BBC America, which has touted its female-centered shows. Those include "Killing Eve," starring Sandra Oh as an MI5 officer tracking down a female assassin (Jodie Comer), and the long-running BBC series "Doctor Who."
Nearly two-thirds of girls aged 10 to 19 participating in the study said that in movies and television, they don't see enough "female role models," "strong female characters" or "relatable female characters."
Compared to their male counterparts, young women aged 15 to 19 are somewhat less likely to describe themselves as "confident" and "brave," and 57 percent of girls in the study said that they think they are "not listened to," compared to only 38 percent of boys.
But seeing themselves reflected in superhero characters and other leadership roles can help girls and young women, the study asserts. The overwhelming majority of the girls in the study reported that such female characters help them self-identify with positive descriptors like "strong," "brave," "confident" and "motivated."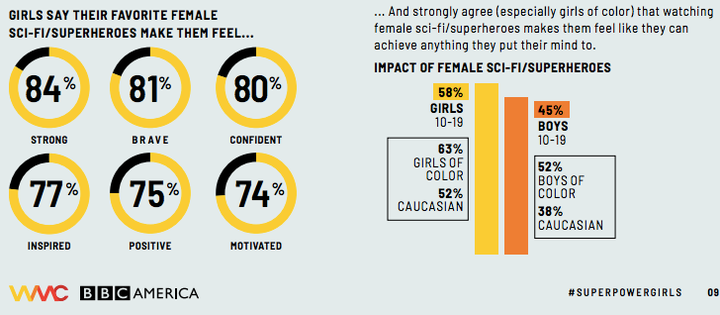 The study also found that both girls and boys, as well as their parents, want to see more female characters in leadership roles on screen, with the numbers even higher for girls of color.
Also cited in the study is the importance of women and girls of color in science fiction roles, like Ava DuVernay's recent Disney adaptation of the classic "A Wrinkle in Time," featuring Storm Reid, a young black actress, in the lead role.
The study's authors posit that these movies and shows could help inspire more young girls to enter science and technology fields, where women are underrepresented, further illustrating how on-screen representation matters.
"If you can't see her, you can't be her," Sarah Barnett, the president of BBC America, said in a statement. "It's time to expand what gets seen."