The Brazilian model has been admirably transparent about her new life and publicized divorce with NFL veteran Tom Brady. In an upcoming "CBS News Sunday Morning" interview, however, Bündchen is reflecting on her past modeling days.
"I was in tunnels," she told host Lee Cowan. "I couldn't breathe. And then I started being in studios, and I felt, like, suffocated. I lived on the ninth floor, and I had to go up the stairs because I was afraid I would be stuck on the elevator and I'd be hyperventilating."
"You know when you can't breathe even when the windows are open, you feel like, I don't want to live like this, you know what I mean?" Bündchen continued before being asked if she ever did "really think about" actually jumping out of a window: "Yeah. For, like, a second."
Bündchen told People in 2018 that she "actually had the feeling of, 'If I just jump off my roof, this is going to end, and I never have to worry about this feeling of my world closing in.'"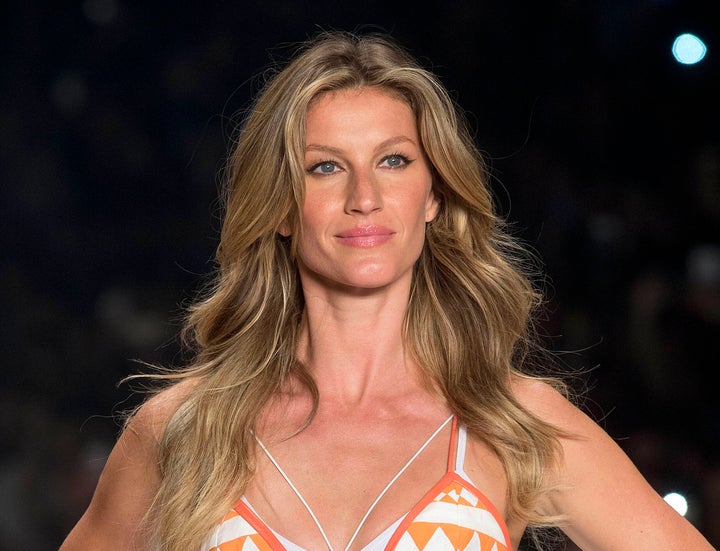 "When I think back on that moment, and that 23-year-old girl, I want to cry," she wrote in her memoir per Page Six. "I want to tell her that everything will be all right, that she hasn't even begun to live her life. But in that moment, the only answer seemed to be to jump."
The mother of two, whose concerns about Brady returning to the NFL and later the couple's divorce being very publicized, has changed her perspective since then — and been nothing but grateful despite being naturally saddened about the familial break.
Bündchen reportedly first met Brady on a blind date in 2006. She then married him, and they welcomed their first child in 2009. They had one more child in 2012. They finalized their divorce in October 2022. Bündchen opened up about their split in March.
"Listen, I have always cheered for him, and I would continue forever," she told Vanity Fair at the time. "If there's one person I want to be the happiest in the world, it's him, believe me. I want him to achieve and conquer. I want all his dreams to come true."
She continued, "That's what I want, really from the bottom of my heart."
Support HuffPost
The Stakes Have Never Been Higher
Popular in the Community