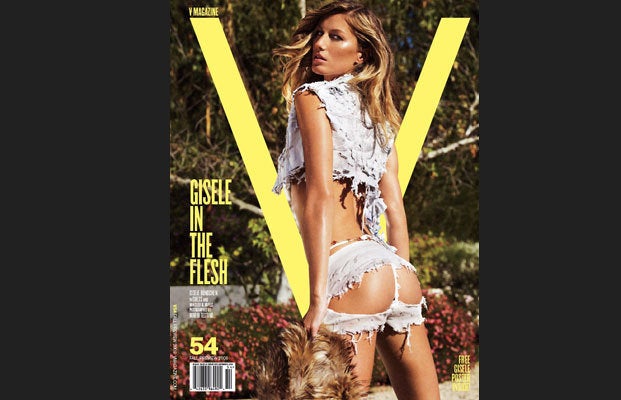 Gisele Bundchen refuses to pose topless, but she went cheekless for a new spread in the fall issue of V Magazine, in a photospread shot by Mario Testino back in April. (scroll down for more pics).
In her interview, the Brazilian speaks about her decade-long modeling career, as well as her outlook on fashion, the paparazzi and the environment. She doesn't talk about boyfriend Tom Brady.

On her skin-baring images: "Only Mario [Testino] could make me take these pictures.... People are going to say my butt is showing too much in these but this is V Magazine! If you're going to do something like that, you do it for V."

On 15-year-old Miley Cyrus Vanity Fair wearing just a sheet and being on every news show: Can you believe this is news? It's ridiculous. And the politicians aren't going to create any laws about this [kind of media saturation]. They're very happy with it. They can go around doing what they want and no one cares because we're more concerned about some 15-year-old girl holding a sheet in a picture. No one cares about what [the politicians are] screwing up, or how much money is being lost.

On what she's more compassionate about: "The destruction of our planet."

On her role in the fashion world: "I work in fashion but I'm not really a fashion person. I don't follow trends. I couldn't tell you which designer made that shoe or that bag. I like jeans."
On what people think of her: "People will always have an opinion. Some people look at me and say, 'I can't believe this girl is even working. She should be a cleaning lady.' And then another will say I'm beautiful. If I'm too concerned that one thinks I'm not worth a penny or the other thinks I am, where does that leave me? At the end of the day, it's about what those people think about themselves. That catwalk wasn't about me."

On the rumors she hears about herself, like starring in the next Austin Powers movie: "Oh yes. And I'm the new Bond girl. And I have a clothing line with Dolce & Gabbana. I don't know where they get this stuff. I called Domenico and Stefano and said, 'Where are my clothes, guys?' They laughed. Same thing with Austin Powers--none of it's true. And I didn't ask to be paid only in euros. There was something about me demanding to be paid in euros, which is false. Most of the time, I don't even know what's going on."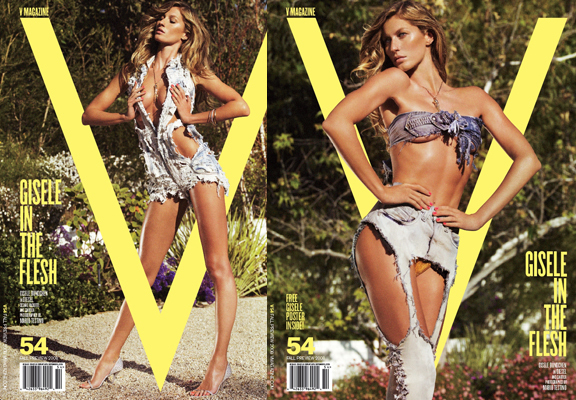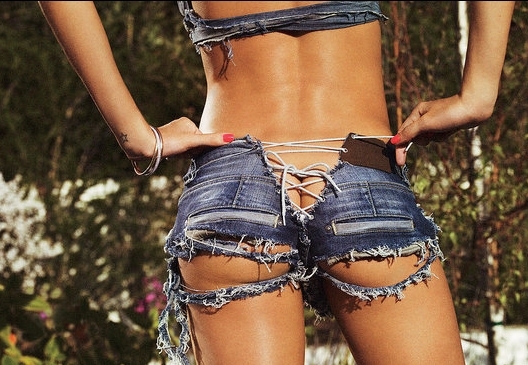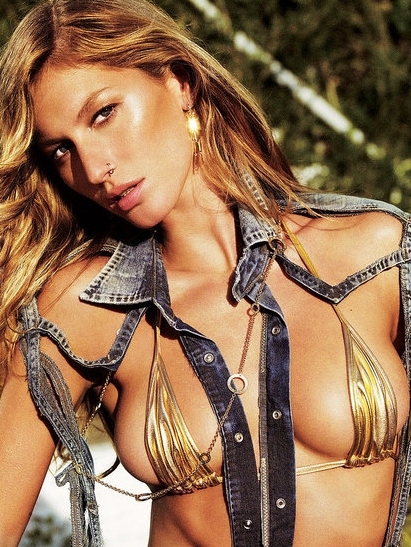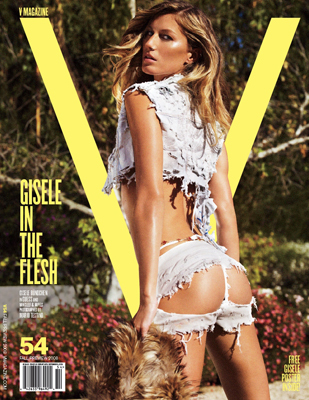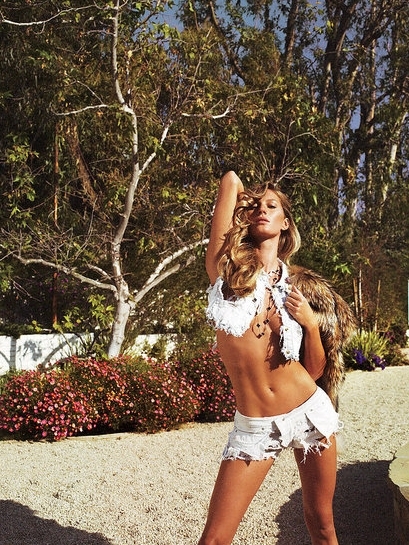 Calling all HuffPost superfans!
Sign up for membership to become a founding member and help shape HuffPost's next chapter