The Brazilian supermodel stars in Vogue Italia's June 2013 Health & Beauty cover shoot video, a sendup of what it takes to get Hollywood beauty. The aforementioned cupping and blood facial make appearances as well as the trusty old tanning bed, facial and hair dye. And of course, whilst getting pampered, Gisele is checking her cell phone the whole way through.
Don't forget, we know where the mother really stands in regards to these things. "I feel like women should be really real and raw and it doesn't really happen anymore [in fashion photographs]," she recently said. "I love that feeling of, you know, we are women, we are so different, our imperfections are what make us unique and beautiful."
See the video and resultant Steven Meisel-lensed cover below and tell us: Do you think all of these strange lengths are worth the results?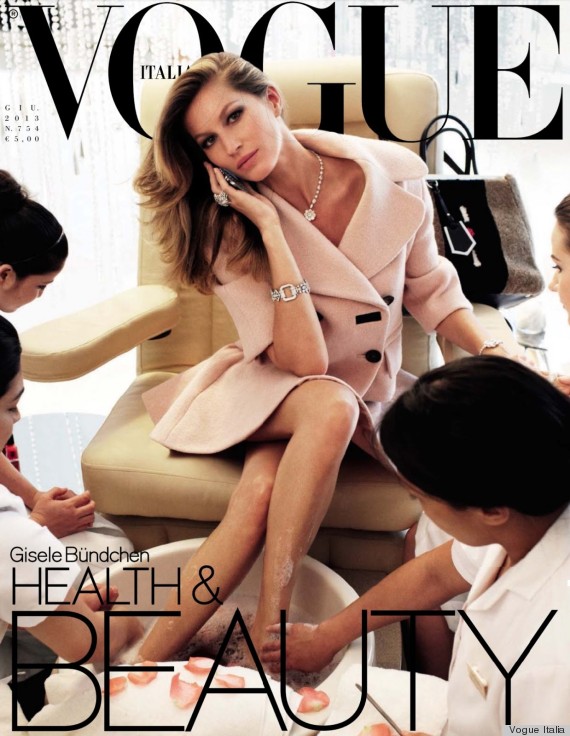 As if Gisele needs to be more beautiful...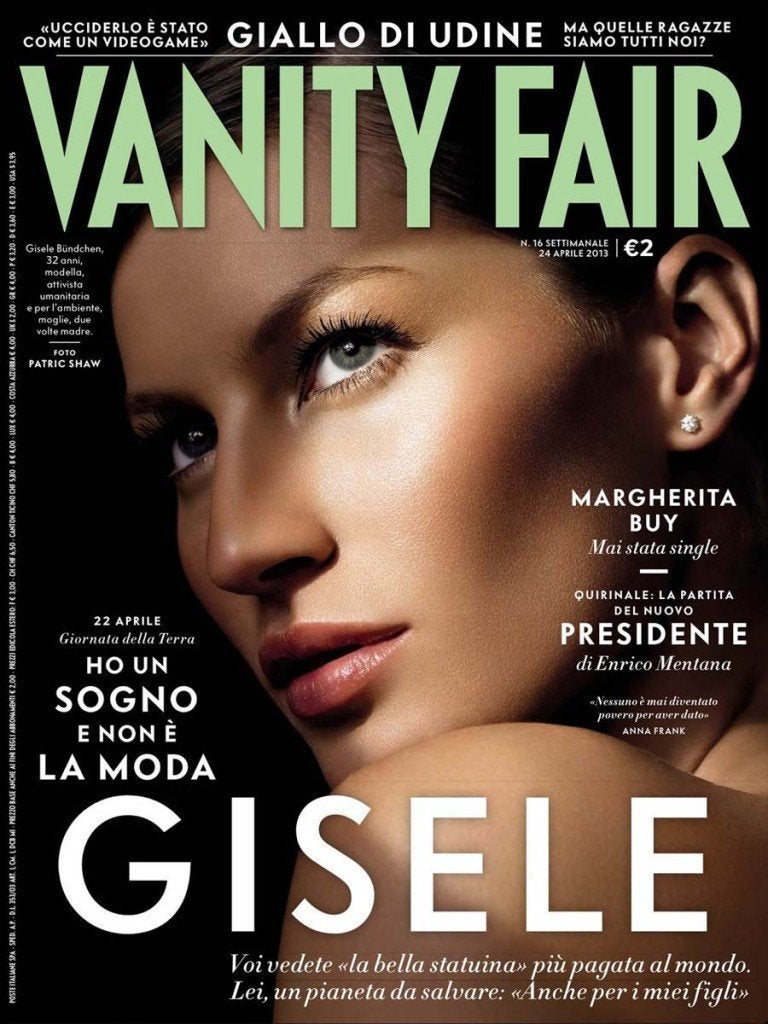 Gisele Covers
Related