Gisele Bündchen is often spotted sitting on the sidelines of New England Patriots games, but don't judge that sight too quickly. The supermodel isn't out there because of any specific love of the game -- she's just really supportive of her husband, Patriots' quarterback Tom Brady.
AP caught up with the Brazilian beauty and asked about her home life in the midst of NFL playoff time. The New England Patriots continue to fight for a spot in the 2014 Super Bowl, with Brady leading them to victory last Saturday (Jan. 11) against the Colts, 43–22.
"We are both very supportive of one another in what we do ... Of course nobody likes to lose. Those aren't the best days. He knows he does his best. He works extremely hard," she said of her relationship with Brady and his career. This support is what keeps Bündchen showing up for games.
Bündchen revealed to AP that home is where they are able to relax and settle into their separate interests. "At night if my husband is watching TV and watching football, I have my little book and I put something in my ears so I don't hear it and I put my light (on) and have my book and I'm like, 'Ohhh.' He's feeding his soul and that's important to him to watch football," she recalled. Clearly, watching football -- other than when it's absolutely necessary (Pats games) -- isn't her idea of a good time.
She spoke jokingly, but honestly, as she explained, "I only want to watch if I'm watching him."
This may come as a surprise to some football fans who have watched Bündchen cheer enthusiastically (and occasionally aggressively) at Patriots games. To each his own.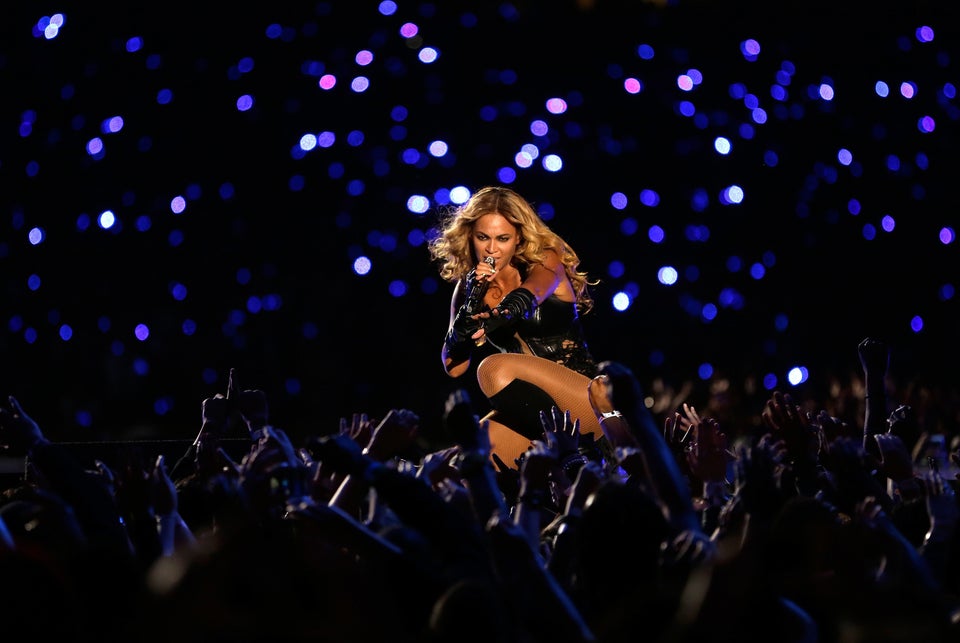 Beyonce's Super Bowl Halftime Show
Popular in the Community