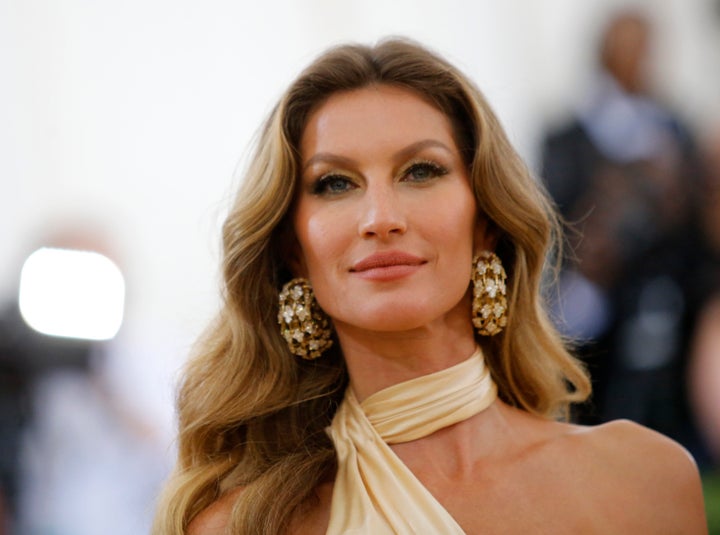 Gisele Bündchen looks like a completely different person on the October cover of Vogue Italia ― and that's because she's supposed to be the Italian singer Mina.
"It's always fun when I get to play different roles while modeling and feel what is like to look completely different," the supermodel said on Instagram, thanking her friends and glam team for transforming her into "the most iconic italian singer of all times for a day @mina_mazzini_official."
Emanuele Farneti, editor-in-chief of Vogue Italia, said on Instagram, "We wanted to celebrate not only Mina the performer but also Mina the extraordinary creator and influencer of style, and her impact on fashion, on beauty, on pop culture."
Bündchen's homage to Mina is quite accurate when compared to photos of the actual singer:
Though Bündchen still does the occasional editorial or campaign, the supermodel famously announced she was retiring from the runway in 2015.
"I don't see how to continue (modeling on the catwalk) ... and stopping will leave room for other projects I have for myself," Bündchen said in an interview with the Folha de Sao Paulo newspaper interview, syndicated by Yahoo at the time.
"Automatically my body tells me if what I do is worth it, and it asked to stop. I respect my body, it's a privilege to be able to stop."